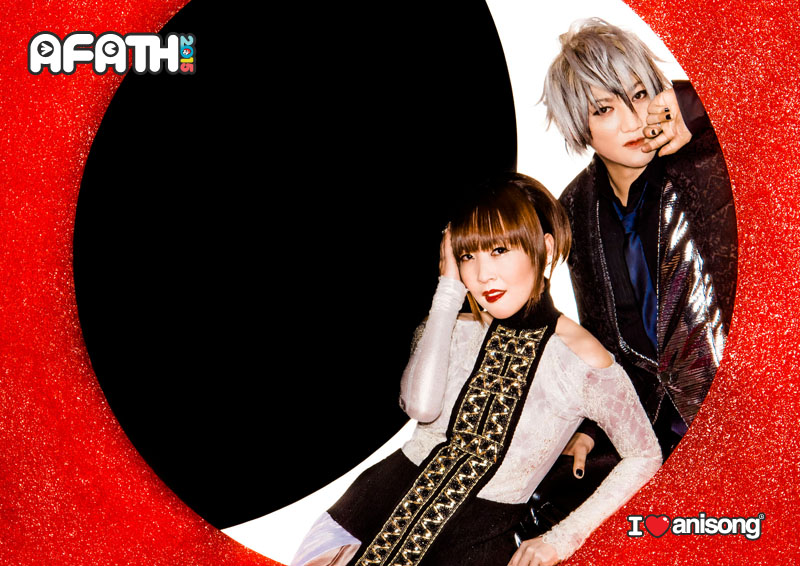 angela
Profile: Made their major debut in 2003 with Asu e no brilliant road, which was used as the theme song for TV Anime "Uchu no Stellvia" Since then, they have sung theme songs for anime series such as "Soukyu no Fafner", "Shikabanehime", "Heroic Age" and "Asura Cryin'". They have also appeared overseas in several large scale events. October 2012 – The theme song for TV anime "K", KINGS was released. 24 April 2013 – 6th album ZERO was released and captured #10 on the Oricon charts. April 2014 – Singing the theme song for SF anime "Knights of Sidonia" The maxi-single of this theme song was released on 21 May. To commemorate 10 years of angela, a best-of album "Takarabako2" was released, while at the same time kickstarting a "Best Tour".
atsuko Profile
Vocals, Lyrics, Composition
Birthday: 23 January | Blood Type: AB | Birthplace: Okayama | Hobby: Traveling | Complexes: Short
KATSU Profile
Composition, Arrangement, Keyboard, Guitar
Birthday: 12 June | Blood Type: B | Birthplace: Okayama |Hobbies: (Super) Black Magic | Complexes: I am bad at speaking, even when I want to.
Links:
Official website: http://www.starchild.co.jp/artist/angela/
Official Twitter (atsuko): https://twitter.com/angela_atsuko
Official Twitter (KATSU): https://twitter.com/angela_KATSU