Featured Anime: The Disappearance of Conan Edogawa: The Worst Two Days in History
Presented by TIGA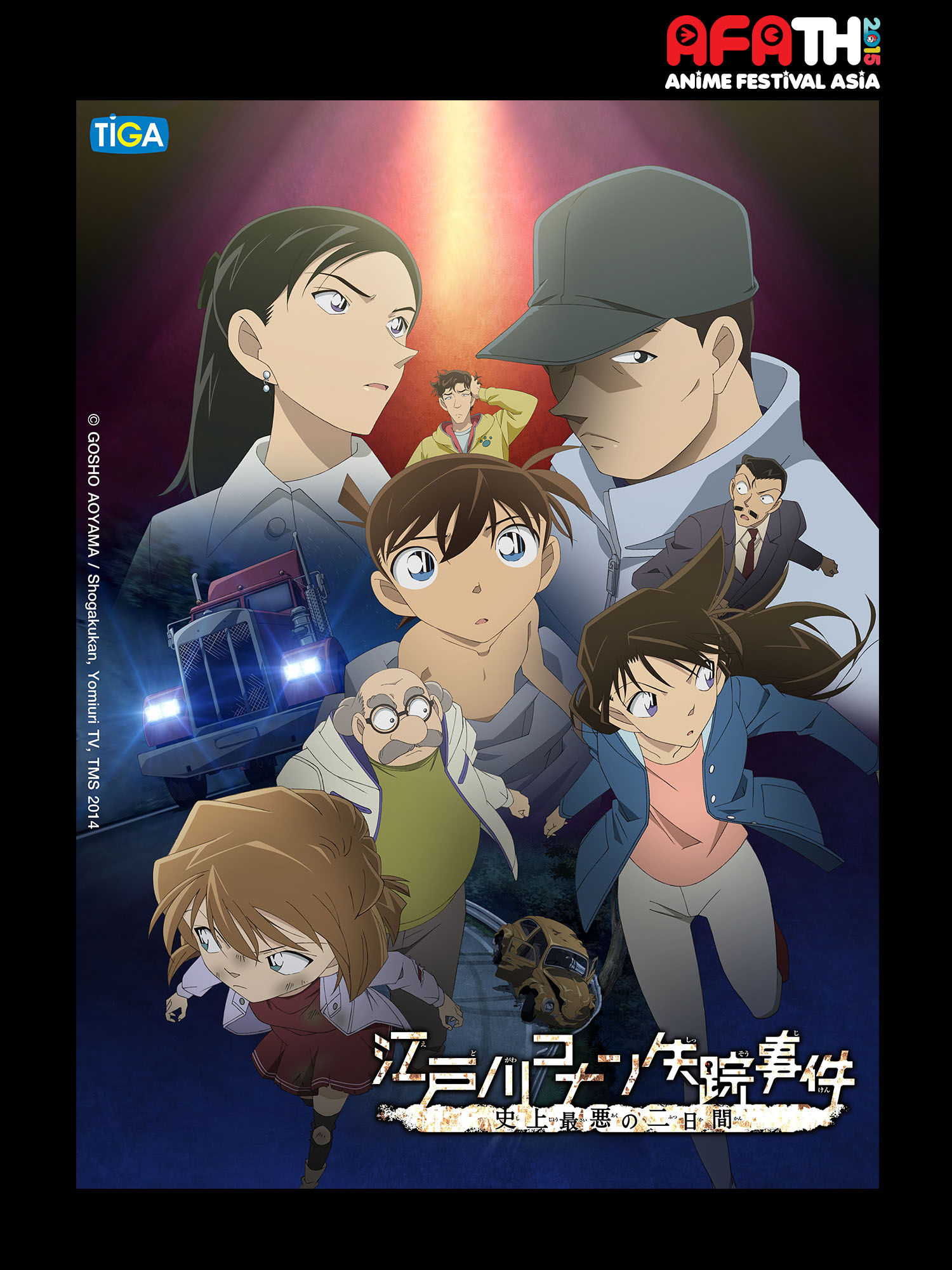 Introduction
Hiroshi Asagi (Professor Asagi) has a broken bath in his house, hence together with Ran Mouri, Ai Haibara and Conan Edogawa. Conan slipped and fell in a spectacular manner in the bath, and lost consciousness. 2 suspicious man showed up, saying that they will accompany Conan to the hospital. One of them is the evil-looking,a tattooed man, Tatsu, known in the underworld as "The Ad-libbing Tatsu". The other, is the legendary hitman, Kondo.  Actually, the 2 of them were actually in the middle of a secret mission at the public bath, and kidnapped Conan, thinking that they were being suspected by him. When Conan awakes he seems to have amnesia from the shock he took to the head.
On the other hand,  at the Mouri Detective Agency, a client has arrived with a request for an infidelity investigation. Her name is Kanae.  Together with her, Kogoro Mouri, who is weak against beautiful women, proceeds to the place of work of her husband, a former handyman. There he was shown a photo of her husband. In the photo, was Kondo's figure.
Conan, who has lost his memories, is dragged into a furore over a terrorist bombing plot,  once again alongside the poor actor Sakurai! Unable to let down his guard until the very end, how would the incident onclude?
Exhibition:
TIGA will be featuring the 20th Anniversary TV special, The Disappearance of Conan Edogawa: The Worst Two Days in History at AFA Thailand. Come check out what they have in store for everyone! This includes a 10 minute preview of this title at their booth, dubbed in Thai, as well as a display of an autograph board by the Chief Prodcuer of Conan, Suwa Michihiko.
Links:
Official Website – http://www.ytv.co.jp/conan/sp2014/