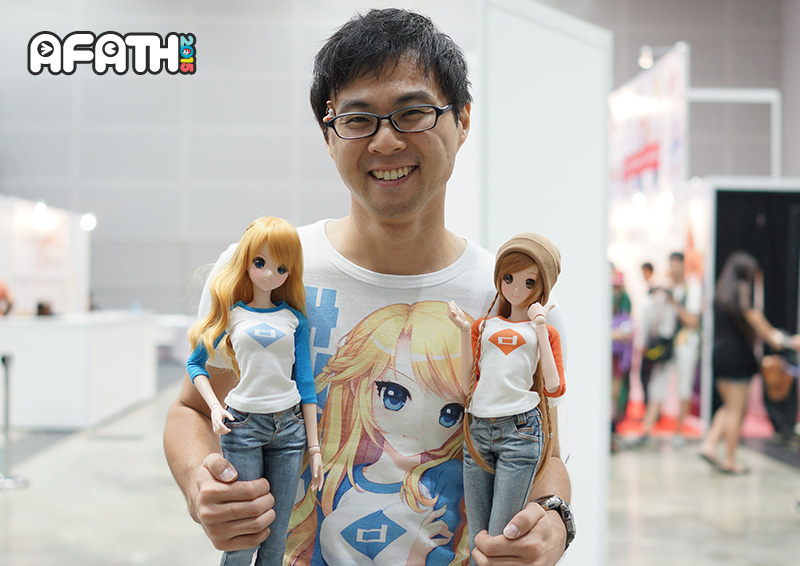 WHO IS DANNY CHOO?
Born in the UK to Chinese Malaysian parents and currently residing in Tokyo for about 16 years, Danny Choo is the creator of a brand called Culture Japan which shares Japanese culture through in-house produced TV Shows, Character Content and a Fashion Doll known as Smart Doll.
Danny also writes about life in Japan as a foreigner on his blog and has been doing so regularly since 2004.
WHAT DOES DANNY DO?
Danny directs and presents on the TV shows Culture Japan and Japan Mode which are broadcast weekly on TV channels domestic in Japan and internationally.
Danny is also the creator of Mirai Suenaga (pronounced "mee-rai soo-eh-na -gah") – the mascot character for Culture Japan who has collaborated with various anime and game companies such as Square Enix, Good Smile Company, Bushiroad, Ascii Media Works, King Records and Nitroplus.
In 2013, Mirai became an official mascot for Japan Tourism and in 2014 she became an official mascot for Malaysia Tourism.
Danny has been recognised for his work by the Japanese government who have appointed him as a member on various high level committees which focus on strategies to disseminate Japanese content outside of Japan.
Website: http://www.dannychoo.com/