Featured Title: Zyuden Sentai Kyoryuger
Presented by REC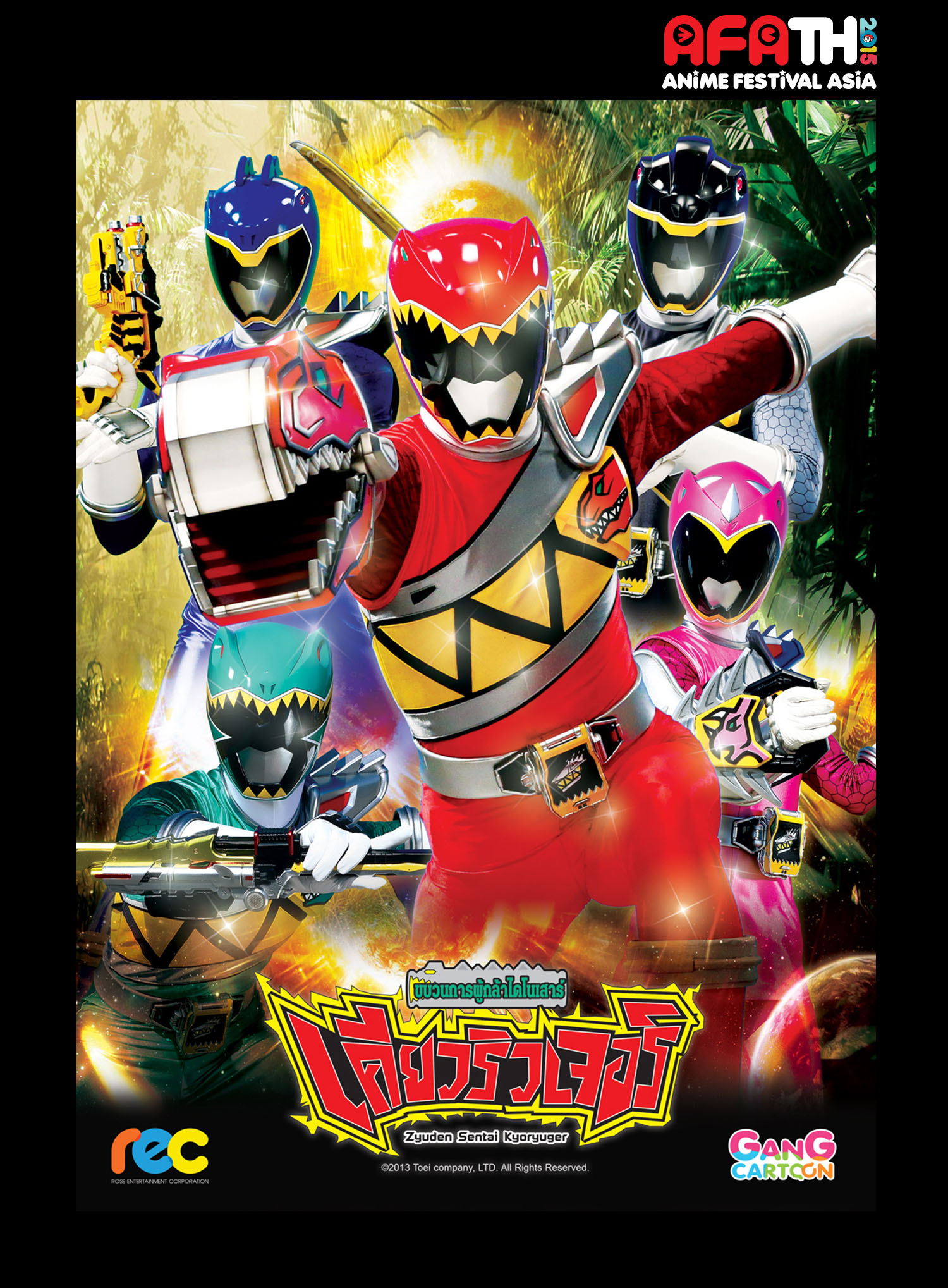 Introduction
What is Kyoryuger? As per it's Japanese name, it is the People of the Great and Mighty Dinosaurs.
In the far distant past, the Earth was invaded by an alien menace called Deboth. Those that rose to fight him were the rulers of Earth at that time, dinosaurs. The Wise God, Torin, selected 10 dinosaurs and granted them mechanical bodies, transforming them into Zyudenryu and managed to defeat Deboth. His body was frozen, and Deboth sank to the bottom of the sea.
In the modern world, Deboth's army has thawed. To revive their master, they began to suck up human souls. The dark clouds gathered once again, a new Ice Age is coming, and the death of culture is upon humanity.
To crush their ambitions, Torin gathers the only people capable of helping to stop the Deboth Army, the Kyoryuger. They fight against the Zyudenryu in order to gain their acceptance and their power accordingly.
Under Torin's command, the Kyoryuger has finally risen. Their brave fight is about to begin!
Stage:
REC will be presenting Zyuden Sentai Kyoryuger on the BCC stage. Do make full use of the BCC x AFA exhibition ticket to access both the AFA and BCC exhibition areas! Furthermore, meet the Kyoryuger and commemorate the memories of your childhood about Super Sentai Series with standees of Red Sentai Ranger from Goranger to Kyoryuger at the REC booth in AFA Thailand.
Links:
Official Website – http://www.toei.co.jp/tv/kyouryu/