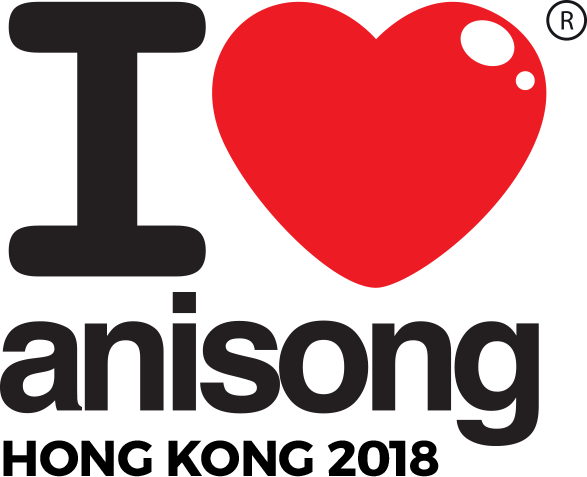 11 FEB
2018 SUNDAY
2月11日(星期日)
DOORS OPEN: 5:30PM
CONCERT STARTS: 7:00PM
AsiaWorld-Expo,
Runway 11
亞洲國際博覽館 11號展館


VIP
HKD 1,180
Premium viewing position
最佳的觀看位置
Reserved seat 預留座位
Chance to win autograph poster*
贏得親筆簽名海報的機會*
1 x light stick 1 x 螢光棒

*Terms and conditions apply. 條款及條件適用
GENERAL ADMISSION
HKD 780
SELLING FAST!
Ticket holders get 1-day access to C3AFA Hong Kong exhibition at Hong Kong International Convention Center! More details on collection will be announced!
持有I LOVE ANISONG演唱會的票就可在香港會議展覽中心換取其中任何一天的C3AFA HK的入場門票!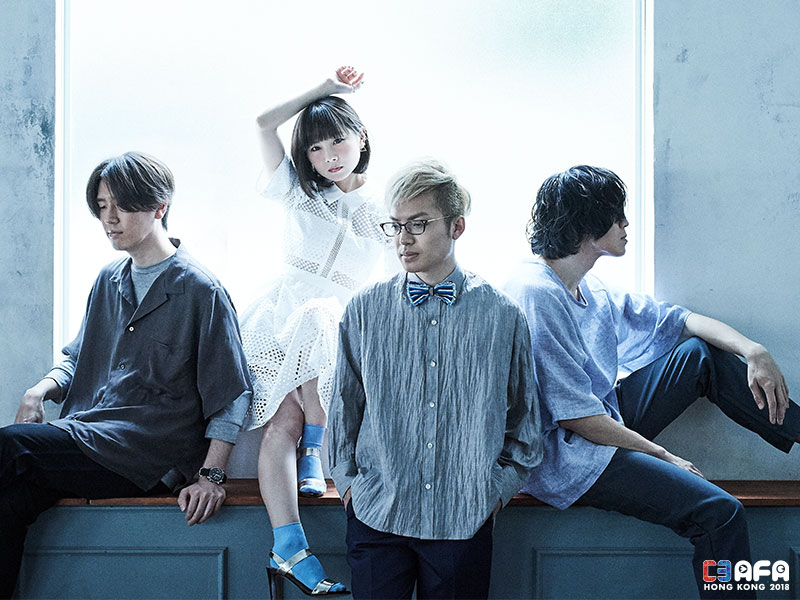 fhána
fhána is a four persons unit consists of three male sound-producer, Junichi Sato, yuxuki waga, kevin mitsunaga and female vocalist, towana.
They made their major debut by releasing "Que Sera, Sera" (Ending Theme of TV anime "Uchouten Kazoku") on Aug 2013. And they were elected as a pair of "iTunes NEW ARTISTS 2014" as a brightest newcomer in 2014.
They released their 12th Single "Hello!My World!!" (Opening Theme of TV anime "Knights&Magic") on 2 Aug 2017. They continue to present various musicality while keeping close to the world-view of animation works by being in charge of the theme songs.
They also do world-wide performance show and produce work with other artists actively.
Official Site Facebook fhána Twitter Junichi Sato Twitter yuxuki waga Twitter kevin mitsunaga Twitter towana Twitter Artist Official YouTube Label Official YouTube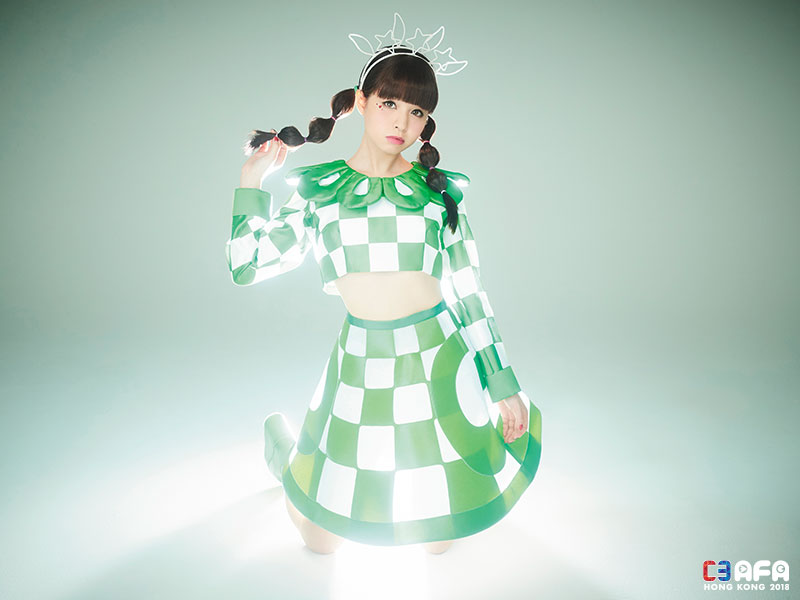 春奈 るな Luna Haruna
Luna Haruna is an Anisong artiste that sings various popular anime series theme songs, such as "Sword Art Online", the "Monogatari" series, "Saekano: How to Raise a Boring Girlfriend", etc. Her popularity couldn't be contained within Japan, with numerous invitation offers to perform overseas. Her cute looks and grounded vocal are what captivate many. Recently, she has also started being active as a voice actress.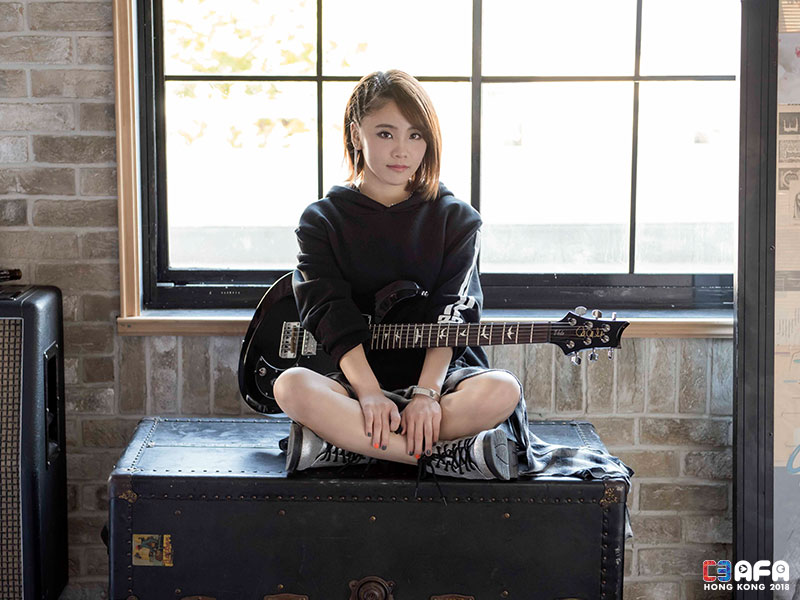 西沢 幸奏 Shiena Nishizawa
Birthdate: February 23, 1997.
From: Saitama, Japan
Talents: composing songs on the spot, balancing small objects on her hand.
Guitar: Fender/Telecaster, Paul Read Smith/S2 Vela
Shiena fell in love with music in middle school, when she laid hands on her father's old guitar. That interest expanded from not just guitar, but also into singing/songwriting. Before she knew it, she began dreaming of singing on a large stage. In 2014, she won the grand prize at the Flying Dog Audition (a popular singing contest). In 2015, her debut song, "Fubuki", was the ending theme for the television anime "Fleet Girls Collection (KanColle)", and was released as a single that same year. She was 17 at the time.
Her second single included the songs "Brand-new World", which was the theme song for the television anime "The Asterisk War", and "Piacere", which was the theme song for the anime "ARIA The AVVENIRE". Her third single, "The Asterisk War", was the theme song for the television anime's second season, and her fourth single, "Kikan", which was the theme song for "KanColle:The Movie", was a smash hit. Her videos have received over 13 million hits on YouTube.
On March 15th, 2017, Shiena released her first full-length album, entitled "Break Your Fate". This album features a rock sound that showcases Shiena's evolving talents, and shows that she is leading Japan's next generation of talented artists.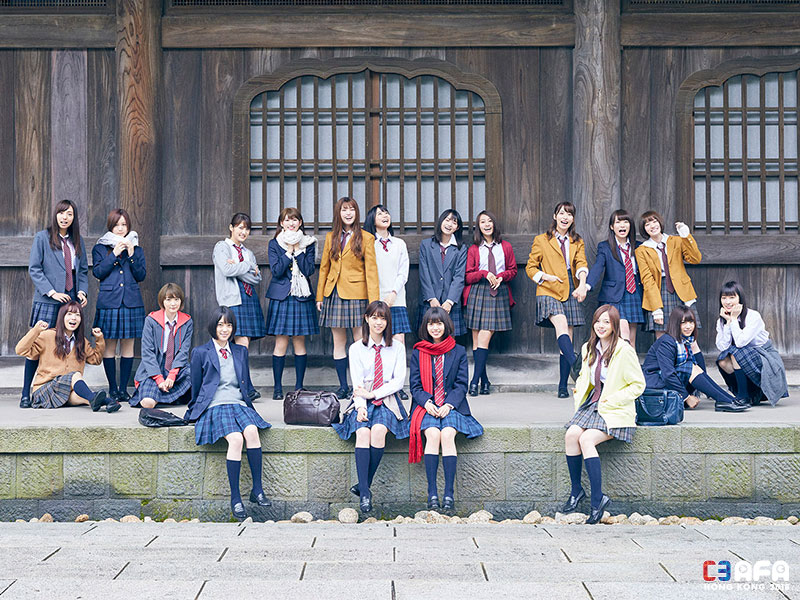 乃木坂46 (NOGIZAKA46)
乃木坂46 (NOGIZAKA46) was first announced in 2011, where it was originally positioned as the "official rival" to AKB48. The first 33 members of were first shortlisted from auditions of almost 40,000 people. The group then made their debut in 2012, with the debut single reaching 2nd place on the Oricon ranking chart. Every other single released since then has topped the Oricon charts.
The group has also released 3 full albums, which have also topped the Oricon charts.
They made their first overseas appearance in Paris back in 2014, where they attended Japan Expo.
Its various members have been featured across various forms of media, including television, radio, stage plays, and magazine features apart from their regular musical activities.
The group currently has 46 members, featuring members across 3 generations.
Their appearance at C3 AFA Singapore was their first ever performance in Singapore.
*Lineup of appearing members will be confirmed at a future date.
CONCERT INFORMATION 演唱會情報
C3 AFA HONG KONG 2018

PRESENTS 呈獻
I LOVE ANISONG HONG KONG 2018

11 FEB 2018 SUNDAY
2月11日(星期日)
DOORS OPEN: 5:30PM
CONCERT STARTS: 7:00PM
AsiaWorld-Expo,Runway 11, Hong Kong
亞洲國際博覽館 11號展館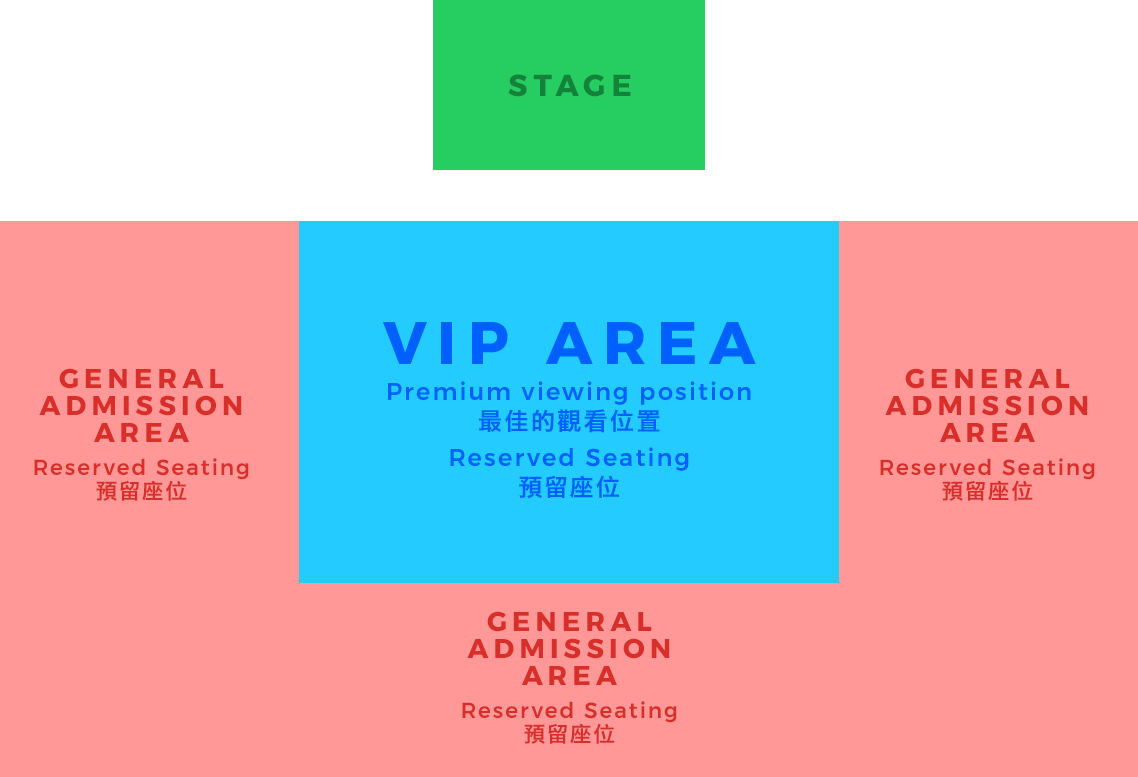 Ticket holders get 1-day access to C3AFA Hong Kong exhibition at Hong Kong International Convention Center! More details on collection will be announced!
持有I LOVE ANISONG演唱會的票就可在香港會議展覽中心換取其中任何一天的C3AFA HK的入場門票!
VIP
HKD 1,180
Premium viewing position
最佳的觀看位置
Reserved seat 預留座位
Chance to win autograph poster*
贏得親筆簽名海報的機會*
1 x light stick 1 x 螢光棒

*Terms and conditions apply. 條款及條件適用
GENERAL ADMISSION
HKD 780
SELLING FAST!
Tickets on sale 20 Dec, 10am at Cityline and Tom Lee Music outlets!
門票於2017年12月20日上午10時於購票通及通利琴行售票處公開發售!
Online ticketing 網上購票: www.cityline.com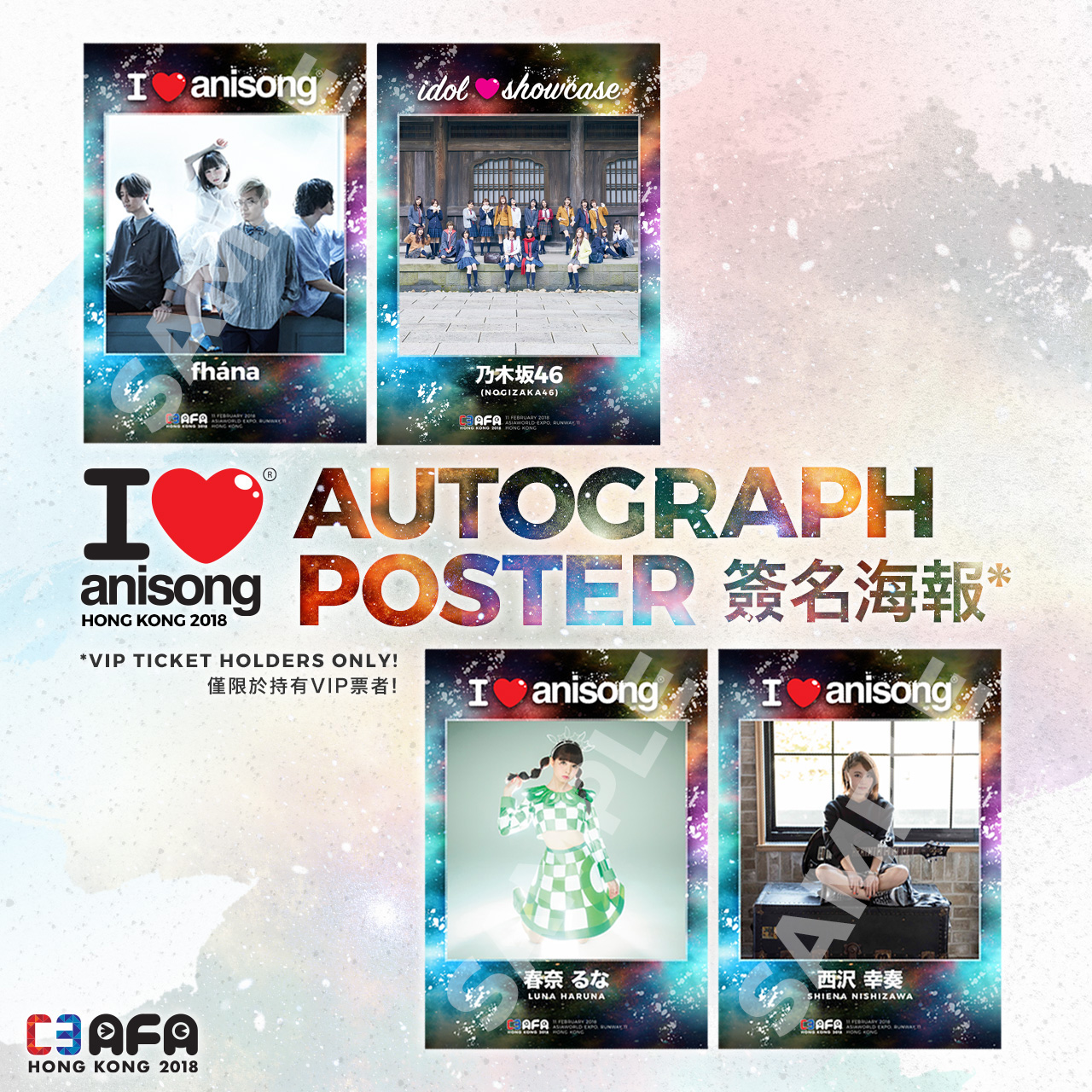 VIP Autograph balloting information
VIP 簽名海報登記程序
There will only be 100 Autograph Posters per artist, making it a total of 400 Autograph posters from 4 artists to be given away.
Registration opens on 29 January 2018, 6pm and closes on 2 February 2018, 11:59am.
Please complete your registration early, as posters will be awarded based on first come first serve basis. *Not all VIP will receive autograph poster. Organisers will have final decision on the outcome.
只限VIP門票($1180門票)持有者才有機會參加的C3AFAHK18演唱會簽名海報贈送活動!簽名海報每組演出者各有100張,合共送出400張簽名海報。
贈送活動的報名登記程序於1月29日下午6時開始,至2月2日早上11時59分結束。
所有簽名海報以先到先得原則送出,請及早進行登記。
ADMISSION ARRANGEMENT 入場安排
Arrangement for all
Audiences are encouraged not to bring bags to the concert. Express entry lines are available for audiences not carrying bags.
All audiences are required to go through handheld metal detector checking before entering the event hall.
All audiences are required to wear a security wristband for crowd and contingency management.
For audience who would like to re-enter the venue, please present the token, together with the original concert admission ticket and wristband to our security staff. All three items are needed when re-entering and only the same person would allow for each token, concert ticket and wristband. AWE reserves the right to add or revise the admission procedures.

The arrangement above will be subject to change as the case may be. AsiaWorld-Expo Management Ltd. reserves the right to amend the arrangement without prior notice.
所有觀眾
場館鼓勵觀眾盡量避免攜帶手提袋 / 背包入場。 沒有手提袋 / 背包的觀眾,可經特快通道進入場館。
所有觀眾進場前,須經金屬探測器的安檢程序。
所有觀眾須佩戴保安檢測手帶,以助場館監察人流及應對緊急情況。
如需再次進場,請向保安人員出示入場證明,當天演唱會門票正本和手帶,以茲識別。觀眾必須同時持有所提及的三種證明方可再次入場。亞洲國際博覽館有權增刪及更換該權利。

以上措施可能按現場實際情況而有所變更,亞洲國際博覽館管理有限公司保留修改入場安排的權利而不作另行通知。
Important Notice
For your own safety and that of other audience:
Unauthorised photography, filming or recording is strictly prohibited in the event hall. Bag searches will be conducted prior to entering the event hall. Bags bigger than the dimensions of 38 cm X 30 cm X 20 cm (15 inches X 12 inches X 8 inches) as well as all cameras, video/ voice recorders, stools, folded chairs are not allowed in the event hall. Please place restricted article(s) at the Concierge or self-service lockers at the Ground Floor Level.
For safety reason, selfie stick is prohibited in AsiaWorld-Expo.
Age limit: 6 or above (Aged below 12 is advised to be accompanied by an adult).
Smoking is prohibited in AsiaWorld-Expo.
No outside food and beverage is allowed in AsiaWorld-Expo.
No glass bottles are allowed inside the event hall.
Selling or distributing unauthorized merchandise or other items is strictly prohibited within AsiaWorld-Expo premises.
No standing on chairs.
No fireworks, pyro and laser device allowed.
No ticket scalping.
重要啟示
為確保閣下及其他觀眾安全:
場館範圍內不准進行未獲授權的攝影及錄音。觀眾進入場館前,須接受手提袋檢查。38 X 30 X 20 厘米 (15 X 12 X 8吋) 以上手提袋、所有相機、攝錄及錄音器材、矮凳/可折疊式座椅均禁止帶進場館。如有上述限制物品,請寄存於禮賓服務處或地下的自助儲物箱 。
基於安全理由,場館範圍內不准攜帶「自拍棒」。
觀眾年齡限制: 只限6歲或以上(12歲以下人士建議由成人陪同參與)。
亞洲國際博覽館範圍內嚴禁吸煙。
不准攜帶外來食品及飲品進入亞洲國際博覽館。
嚴禁攜帶玻璃樽進入表演場內。
於亞洲國際博覽館範圍內嚴禁售賣或派發未獲授權的商品或其他物品。
不准站於座椅上。
不准發放煙花、煙火、及使用激光儀器。
嚴禁炒賣門票。