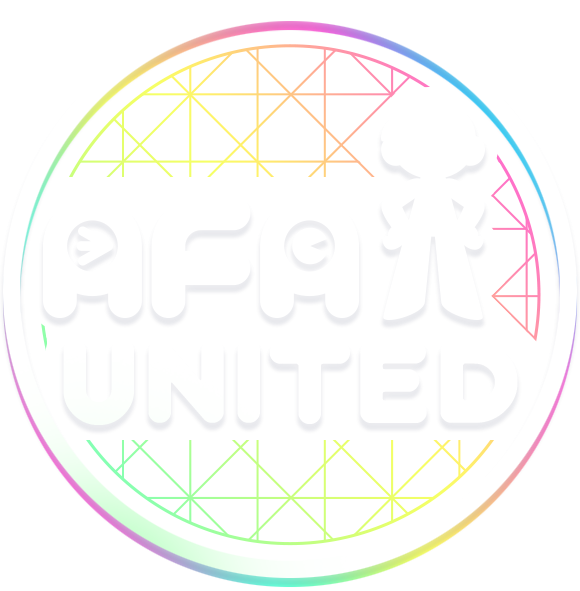 SUNDAY, 26 APRIL 2020 | 8PM (SGT)
Stay Home • Stay Strong • Stay Tuned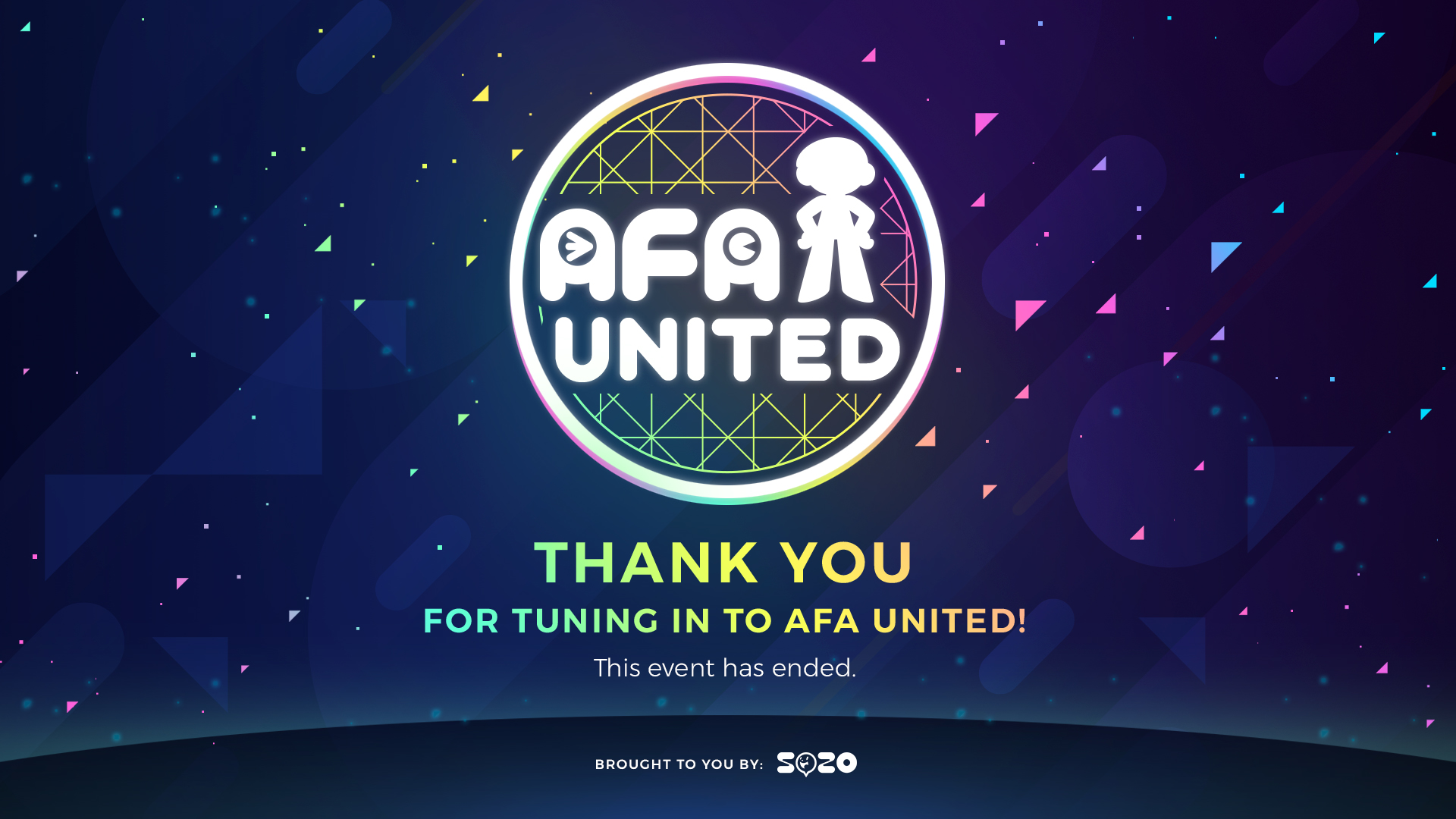 Subscribe & Hit The Notification Bell To Stay Updated On Our Future Contents!
In light of the recent COVID-19 situation, AFA's ability to organise physical events and cater to its many passionate fans has been severely impacted. However, AFA would still like to connect with them, thus a fresh initiative 'AFA UNITED' has been born.
Created to represent a new series of online events, 'AFA UNITED' hopes to bring together J-Culture fans online, united in their love for Japanese Pop culture. 'AFA UNITED' looks forward to recapturing the joy and excitement of fans who regularly attend AFA events across the region, not just today but also in the near future.
Do note that this is a one-time only, live-streaming event. There will not be any archives after the end of the live-stream. As such, please tune-in on time if you do not wish to miss out on any of the contents.
If you have enjoyed this event and/or would like to show your earnest support,
do check out our AFA UNITED Official Merchandise!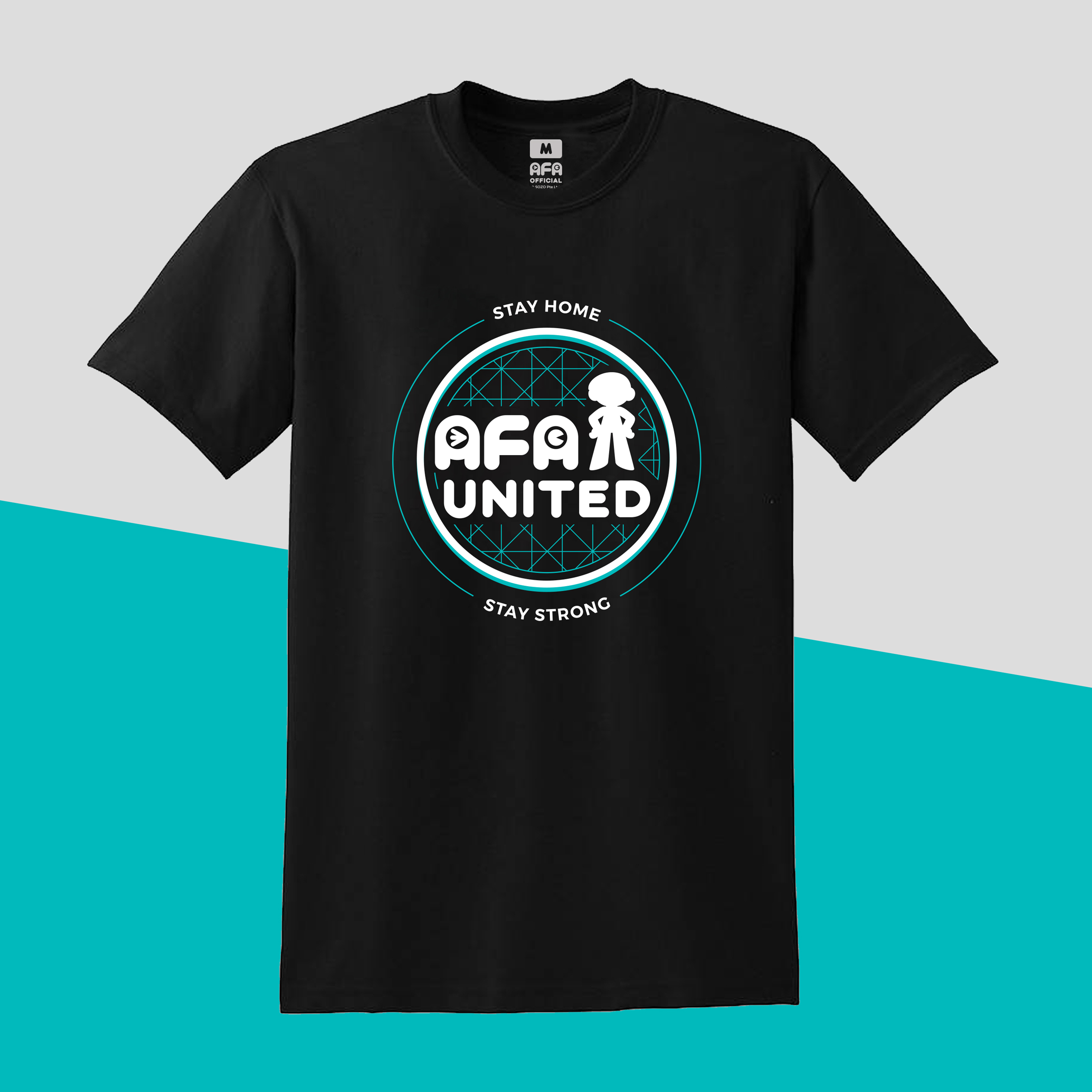 #AFAUnited Shirt
Available in sizes from S to XXXL
$29.90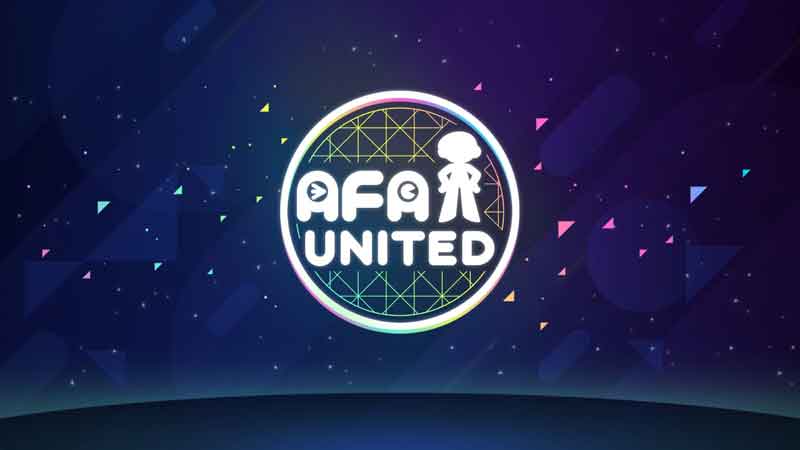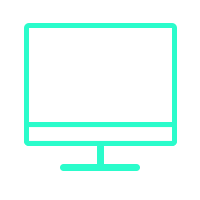 THANK YOU FOR TUNING IN TO AFA UNITED!
Let us know what you think about it
SOJAPAN
Bringing you the freshest pop culture news that's So Japan!
AFASHOP.co
AFASHOP is a one-stop anime boutique for exclusive anime, cosplayer, and artistes merchandise.
BUSINESS ENQUIRIES
Like what you see? Engage us to see what we can do for your brand for future events!
STAY HOME • STAY STRONG • STAY TUNED
Brought to you by: