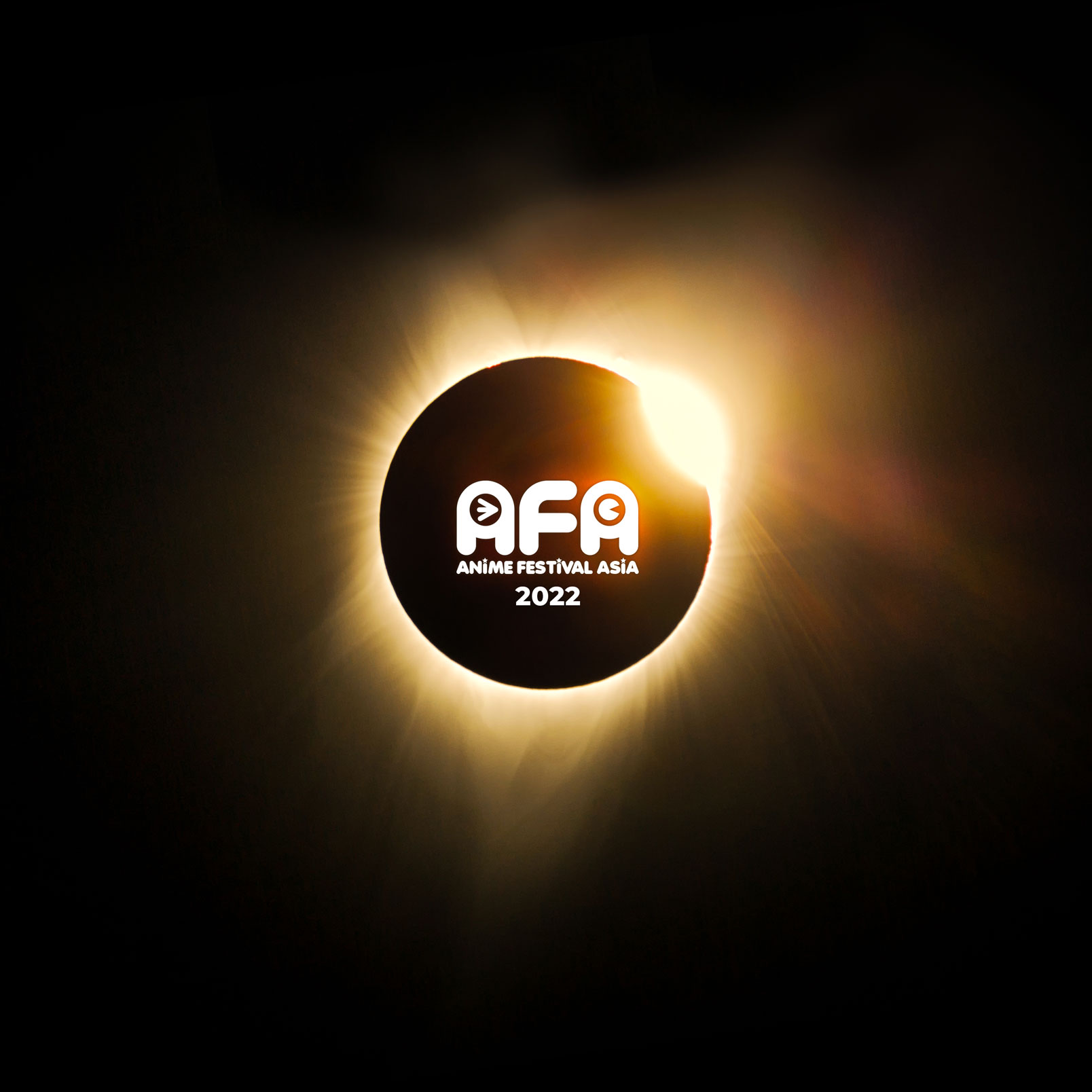 Coming Soon
Partners, exhibitors & sponsors welcome!
Southeast Asia's #1 ACG Event
Held across Asia 28 times since 2008, AFA – Anime Festival Asia is the largest and most followed J-Culture & ACG (Anime Comics Game) Festival in Southeast Asia.
In 2019, AFA – Anime Festival Asia recorded its attendance in Singapore at over 120,000.  It also received Best Leisure Event of the Year by Singapore Tourism Board.
ANIME FESTIVAL ASIA - HISTORY

C3 AFA SINGAPORE 2019
Organiser: SOZO, SOTSU, ZEPP Live Inc., Horipro International, Amuse Entertainment Singapore
Date: 29-30 November, 1 December 2019
Venue: Suntec Singapore Convention & Exhibition Centre
Attendees: 120,000
Exhibitors: 168
Sponsors:
C3 AFA SINGAPORE 2018
Organiser: SOZO, SOTSU, ZEPP Live Inc., Horipro International, Amuse Entertainment Singapore
Date: 30 November, 1-2 December 2018
Venue: Suntec Singapore Convention & Exhibition Centre
Attendees: 105,000
Exhibitors: 211
Sponsors: 
AFA 2016
Organiser: SOZO, Dentsu Inc, Zepp Live, Amuse Entertainment Singapore
Date: 25, 26, 27 November 2016
Venue: Suntec Singapore Convention & Exhibition Centre
Attendees: 94,270
Exhibitors: 147
Sponsors: 9
Media Value: S$3,664,927
AFA 2015
Organiser: SOZO, Zepp Live Inc., Dentsu Inc
Date: 27, 28, 29 Nov 2015
Venue: Suntec Singapore
Attendees: 90,669
Exhibitors: 161
Sponsors: 17
B2B Event: –
Media Value: S$1,843,529
 AFA 2013
Organiser: SOZO, Zepp Live Ent., Dentsu Inc
Date: 8, 9, 10 Nov 2013
Venue: Suntec Singapore
Attendees: 85,000
Exhibitors: 144
Sponsors: 12
B2B Event: N/A
Media Value: S$3,000,000
AFA 2012
Organiser: SOZO, Dentsu Singapore
Date: 9, 12, 11 Nov 2012
Venue: Singapore Expo
Attendees: 83,000
Exhibitors: 93
Sponsors: 12
B2B Event: N/A
Media Value: S$2,750,000
AFAX (2010)
Organiser: SOZO, Dentsu Singapore
Date: 12, 13, 14 Nov 2010
Venue: Suntec Singapore
Attendees: 71,000
Exhibitors: 45
Sponsors: 4
B2B Event: Cool Japan Forum
Media Value: S$2,500,000
AFA 2009
Organiser: SOZO, Dentsu Singapore & I-Promo
Date: 21, 22 & 23 Nov 2009
Venue: Suntec Singapore
Attendees: 52,000
Exhibitors: 50
Sponsors: 3
B2B Event: Animation Asia Conference
Media Value: S$1,500,000
AFA 2008
Organiser: Dentsu Singapore & I-Promo
Date: 22 & 23 Nov 2008
Venue: Suntec Singapore
Attendees: 29,000
Exhibitors: 30
Sponsors: 2
B2B Event: Anime Industry Seminar
Media Value: S$1,000,000

C3 AFA Jakarta 2018
Organiser: SOZO, SOTSU, HORIPRO International
Date: 31 Aug, 1 Sep, 2 Sep 2018
Venue: Indonesia Convention Exhibition (ICE)
Attendees: 57,528
Exhibitors: 173
Sponsors: 
Media Value: TBC
C3 AFA Jakarta 2017
Organiser: SOZO, SOTSU, Zepp Live Ent, Dentsu Inc, Megindo, avex asia
Date: 18,19,20 Aug 2017
Venue: Jakarta International Expo
Attendees: 50,080
Exhibitors: 142
Sponsors: 5
Media Value: TBC
AFAID 2016
Organiser: SOZO, Zepp Live, PK Entertainment, Megindo Group
Date: 16,17,18 September 2016
Venue: Jakarta International Expo
Attendees: 61,953
Exhibitors: 116
Sponsors: 5
Media Value: Rp 952,900,000
AFAID 2014
Organiser: SOZO, Zepp Live Ent., Marygops Studio, Megindo
Date: 15, 16, 17 Aug 2014
Venue:Jakarta Convention Centre
Attendees: 55,000
Exhibitors: 123
Sponsors: 16
B2B Event: N/A
Media Value: S$1,500,000
AFAID 2013
Organiser: SOZO, Zepp Live Ent., Marygops Studio, Megindo
Date: 6, 7, 8 Sep 2013
Venue: Jakarta Convention Centre
Attendees: 53,000
Exhibitors: 80
Sponsors: 5
B2B Event: N/A
Media Value: S$2,000,000

AFAMY 2012
Organiser: SOZO
Date: 9, 10 Jun 2012
Venue: Putra World Trade Centre
Attendees: 40,000
Exhibitors: 32
Sponsors: 6
B2B Event: N/A
Media Value: S$1,500,000

C3 AFA Bangkok 2017
Organiser: SOZO, SOTSU, ASATSU-DK INC, Dentsu Inc
Date: 10 & 11 Jun 2017
Venue: Royal Paragon Hall, 5th Floor, Siam Paragon Shopping Center
Attendees: 30,000
Exhibitors: 51
Sponsors: 9
Media Value: THB18,655,562
AFATH 2016
Organiser: SOZO, avex asia, Dentsu Inc, Cos Com, DEX
Date: 19,20,21 August 2016
Venue: Royal Paragon Hall, 5th Floor, Siam Paragon Shopping Center
Visitors:55,000
Exhibitors: 77
Sponsors: 1
Media Value: 17,452,014 THB