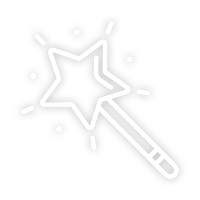 ACTIVITIES
BAOZI & HANA EXCLUSIVE MAKEUP WORKSHOP
Learn from makeup gurus and celebrity cosplayers Baozi and Hana at an exclusive makeup workshop at C3AFA Jakarta 2018!
When: 1 September
Time: 03:00PM to 04:30PM
Venue: ICE BSD – Garuda 6 Room
Price: IDR500,000 (PPN tax excluded)
Includes:
• Flower Knows makeup items (worth IDR350,000): eyeshadow palette and lipstick
• Exclusive Baozi & Hana poster
• Autograph session on poster or product
• Q&A session
• Group photo
Limited spots available!
SORA TOKUI MEET AND GREET
Come and meet Sora Tokui at C3AFA Jakarta 2018!
When: 2 September
Time: 12:30PM
Venue: ICE BSD – Garuda 6 Room
Price: IDR350,000 (PPN tax excluded)
Includes:
• Exclusive signing card
• Autograph session on signing card
• Q&A session
• Group photo
C3AFA JAKARTA 2018 INDIVIDUAL COSPLAY COMPETITION
When: 2 September 2018 Sunday
Time: 02:00PM to 03:30PM
Registration for 15 pre-selected finalists from 10:00AM until 12:30PM on 2 September 2018 Sunday.
Venue: AKIBA STAGE in C3AFA Jakarta 2018
Prizes:
1st place: IDR 3.000.000
2nd place: IDR 2.500.000
3rd place: IDR 2.000.000
Best Performance: IDR 1.000.000
Best Armor Costume: IDR 750.000
Best Fabric Costume: IDR 750.000
Rules & Regulations:
Submit the complete online registration form in this link: C3AFAJKT18Cosplay
Only 15 finalists will be selected for doing the performance in the final round
Every cosplay character genre is allowed (including: anime, manga, tokusatsu, game, comic, movie) except original character
Maximum duration of stage performance is 3 minutes
All contestants may use additional props or shadow man (masquerade) to support their stage performance. The shadow man must be full in black from head to toe.
The judging points include:

Costume quality and similarity with the original character
Acting
Stage Performance

The official team will do the full checking of costumes and props material, so we can make sure that all materials are safe for performing on stage
The contestants that are using airsoft replicas as part of their weapon props must have an orange tip indicator. The ammo magazine will not be allowed in the halls.
The contestants may NOT use any liquid materials as props, confetti, or any item that would cause a mess on stage.
The judges' decisions are absolute.
Please come to the venue on time and be punctual.
Rules & Regulation:
Mengisi lengkap formulir pendaftaran online pada link ini : C3AFAJKT18Cosplay
Hanya 15 cosplayer yang akan diterima setelah proses seleksi pada tahap pendaftaran
Setiap genre karakter cosplay diperbolehkan (termasuk: anime, manga, tokusatsu, game, komik, film) kecuali karakter original
Durasi maksimal perform adalah 3 menit
Semua peserta dapat menggunakan props tambahan atau shadow man (helper) untuk mendukung pertunjukan panggung. shadowman harus menggunakan pakaian hitam dari kepala sampai kaki
Panitia akan melakukan pemeriksaan penuh pada kostum dan props, sehingga kami dapat memastikan bahwa semua materi aman untuk
Para peserta yang menggunakan airsoft untuk props senjata harus menggunakan ujung oranye dan tidak diizinkan untuk membawa ammo magazine
Para kontestan tidak diperbolehkan menggunakan props dari bahan cair, confetti, atau apapun yang dapat menyebabkan kerusakan ataupun membuat panggung kotor
Keputusan juri adalah mutlak
Harap datang ke tempat tepat waktu, sehingga semua bisa berjalan dengan lancar
Kriteria penilaian meliputi:

Kualitas kostum dan kemiripan dengan karakter asli
Penjiwaan karakter
Stage Performance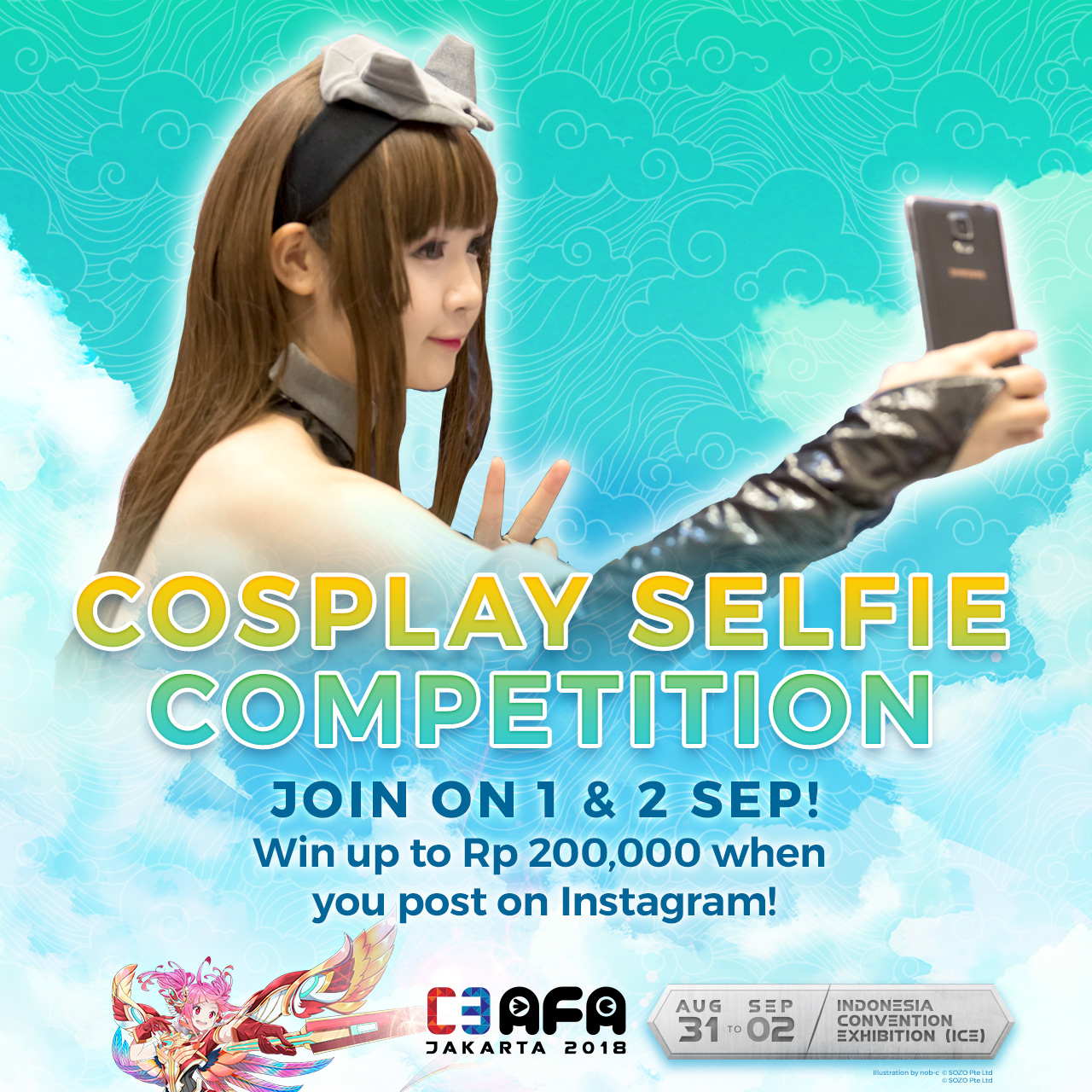 Cosplay Selfie Competition
Come by to C3AFA Jakarta 2018 on either Saturday or Sunday and win!
Snap a selfie at either the Canon booth / CIMB Niaga Indie Account booth/ AFA shop booth or AFA Wall of Fame and stand to win Rp 200,000 in cash!
We will choose 5 winners each day!
Take a selfie at Canon booth / CIMB booth/ AFA shop or AFA Wall of Fame at C3AFA Jakarta
Post your selfie on Instagram with the hashtag #C3AFAJKT18 (set to public)
Contest valid for Saturday and Sunday only ( 1 and 2 September)
The contest starts from 10.00am-4.00pm
Winners will be announced on the Akiba stage at 5pm and will be announced in AFA official accounts
Winners will get a Rp 200,000 cash prize. There will be 5 winners each day
Prizes must be claimed at Organizers office (SMO) on the same day from 5.05pm – 7.45pm
Judges' decisions are absolute. Any unclaimed amounts will be forfeited.