Enjoy our new gaming zone at C3AFA Jakarta: AFA Play powered by GameStart!
More details to come !
Try new & upcoming games!
Take part in Tournaments!
Join the fun at Tabletop Gaming!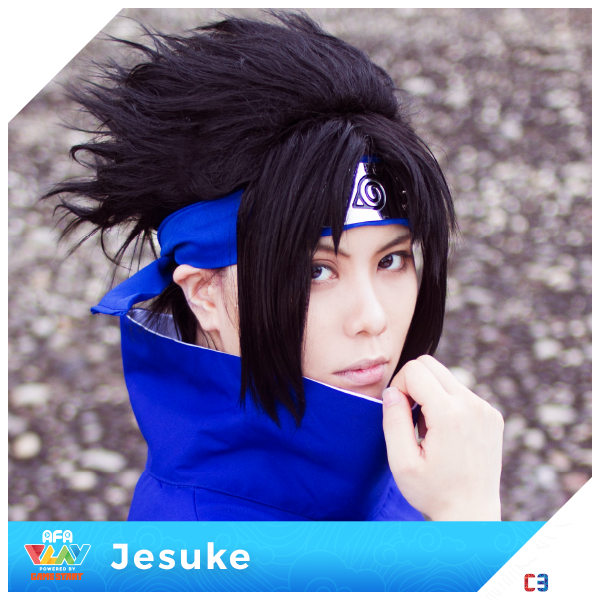 AFA PLAY SPECIAL GUEST
Jesuke
Jesuke is a Singaporean cosplayer, who specialises in cosplaying male characters like Gintama, and Sasuke. Her interests goes further than just cosplay however, as she enjoys playing games like Monster Hunter, Diablo 3, and Overwatch. It is her wish to share her cosplay experiences with people all around the world.
Jesuke adalah cosplayer dari Singapura, yang berspesialisasi untuk menjadi karakter pria seperti Gintama dan Sasuke. Hobinya lebih dari sekedar cosplay, dia juga senang bermain game seperti Monster Hunter, Diablo 3, dan Overwatch. Cita-citanya adalah untuk membagikan pengalaman cosplaynya ke seluruh dunia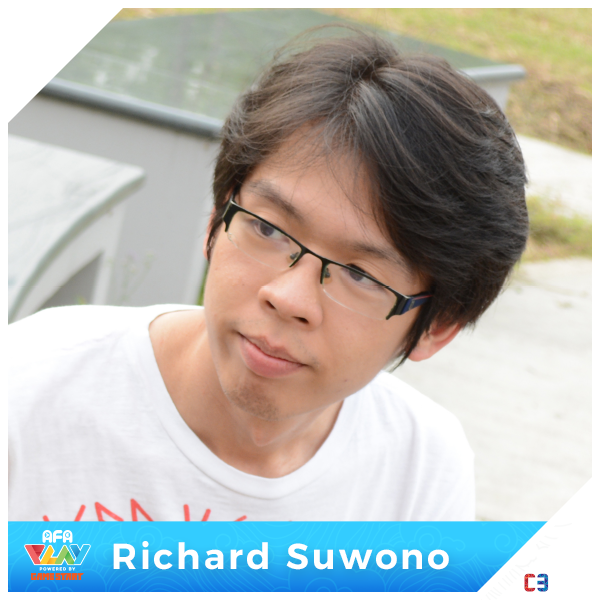 AFA PLAY SPECIAL GUEST
Richard Suwono
A professional Digital Artist and Illustrator from Indonesia. His love for "Amerimanga" and fighting games influences a lot of his works, especially from Capcom's artists with their dynamic and exaggerated styles. He really loves fighting game themes a lot, which is why he usually draws characters from that genre. He injects humour in his work to make people smile. Richard also worked on concept art for DnD (Dungeon and dragon) games and various card games such as YuGiOh and King Of Fighters. His wish is to make people smile with his charming art style.
Artis Digital dan Ilustrator profesional ar Indonesia. Kecintaannya pada "Amerimanga" dan fighting game memperngaruhi karyanya, terutama dari artis Capcom dengna gayanya yang dinamis dan luar biasa Ia sangat mencintai tema fighting game, karena itu juga ia menggambar karakter dari genre tersebut. Ia memasukan humor ke dalam ilustrasinya untuk membuat orang tersenyum Richard juga mengerjakan concept art untuk game Dungeon and Dragon dan beberapa game kartu lain seperti YuGiOh dan King of Fighters. Ia bercita-cita ingin membuat orang tersenyum dengan gaya ilustrasinya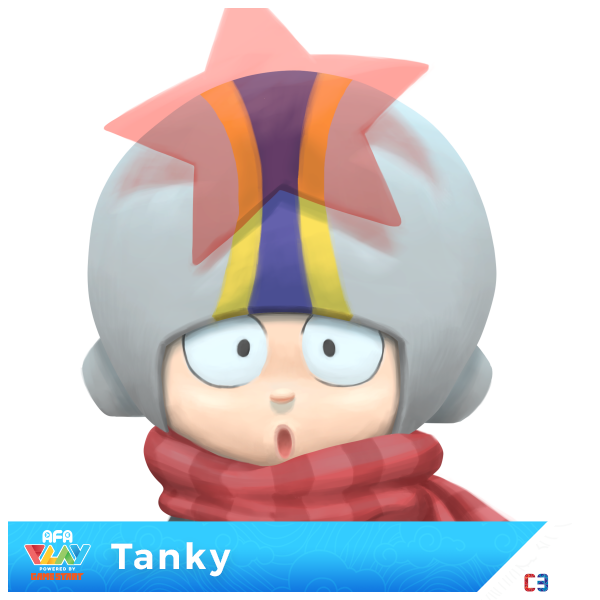 AFA PLAY SPECIAL GUEST
Tanky
Tanky's inspirations come from Studio Ghibli's films, various manga titles like Dragonball (Akira Toriyama), Bakuman ( Tsugumi Ohba & Takeshi Obata), One Punch Man (One & Yusuke Murata) and also other artists like Joseph Zbukvic, Ian Mcque, Craig Mullins, Nathan Fowkes etc. Tanky is currently developing his own original comic series.
Tanky mendapat inspirasi dari film Studio Ghibli, beberapa manga seperti Dragon Ball (Akira Toriyama), Bakuman (Tsugumi Ohba & Takeshi Obata), One Punch Man (One & Yusuke Murata) dan juga artis lain seperti Joseph Zbukvic, Ian Mcque, Craig Mullins, Nathan Fowkes Tanky saat ini mengerjakan serial komik orisinilnya sendiri