The C3AFA Brand
"C3AFA" is a collaboration between 2 events, "C3" and "AFA".
This new collaboration hopes to bring even more content to our fans across the region.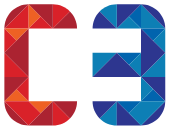 ORGANISER: SOTSU
Started by organiser Sotsu in 2000 in Tokyo with "Character, Culture and Contents" as its focus. Its strength lies in the many character goods manufacturers exhibiting at the event.
ORGANISER: SOZO Pte Ltd
Started in 2008 in Singapore by SOZO. With artiste concerts and many stage programmes, it is the largest Japanese Pop Culture Event in Southeast Asia.