Traveling to Singapore for AFA?
We got you covered!
Grab travel deals with our partners!
Singapore Air & Hotel with Anime Festival Asia Singapore 2016
Singapore, the Garden City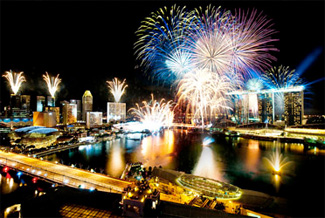 Image/Video courtesy of the Singapore Tourism Board
Located at the southern tip of the Malay Peninsula, Singapore is a flourishing centre of commerce and industry. It is one of the few remaining city-states in the world and the smallest country in Southeast Asia. Although small in size it is big in unique experiences.
Singapore represents an exceptional blend of the best modern world and rich local cultures, customs and cuisines that is diverse as it is captivating. The multi-cultural mix of people makes it such a special destination. The population is just over 4 million consisting of 77.2% Chinese, 14.1% Malay, and 7.4% Indian. The remaining 1.3% comprises of Eurasians and people from all over the world who have chosen to make Singapore their home.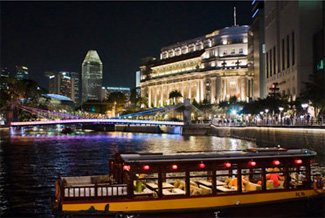 Image/Video courtesy of the Singapore Tourism Board
Singapore's many races live together in harmony, united by the motto, "Many Races, One Singapore" and it is this ethnic diversity that is one of Singapore's strengths. The country has four official languages; Malay is the national language while English is the working language and is widely spoken in the country.
A city as small as Singapore can be toured in just three days, many would say, but to see all the highlights and get beneath the skin of this charming place definitely warrants a longer stay. It is an excellent utopia to unwind from the daunting stress of today's society.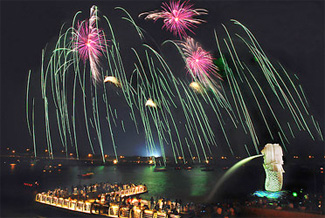 Image/Video courtesy of the Singapore Tourism Board
Singapore has a tropical climate, with warm days and balmy nights all year round. Its strategic location, excellent facilities, fascinating cultural contrasts and tourist attractions contribute to its success as a leading destination for both business and pleasure. With its friendly and welcoming people, state-of-the-art infrastructure and something new happening everyday, Singapore is a definitely a unique destination for everyone.
Visa Application
For foreigner who plan to visit the event, you might require a valid visa to enter Singapore. Find out from Singapore Immigration & Checkpoints Authority (ICA) for more information.
Anime Festival Asia 2016 Venue
Suntec Singapore Convention & Exhibition Centre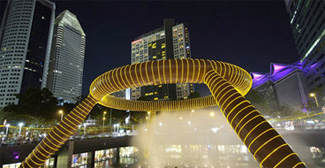 Covering 12,000 square metres of space that can be subdivided into four sections, the Exhibition Halls are located on Level 4. Purpose-built for exhibitions, the Hall has a floor loading capacity of 17.5 KN/m² (approximately 350 lb/ft²) with a ceiling height of 8.5m. Visit www.suntecsingapore.com for more information.
Suntec Singapore Convention & Exhibition Centre
How to get there?
Situated next to the Central Business District, Suntec Singapore is at the heart of a self-contained, totally integrated events infrastructure, and only 20 minutes from Changi International Airport, where most major Asian capital cities are within a six-hour radius flying time.