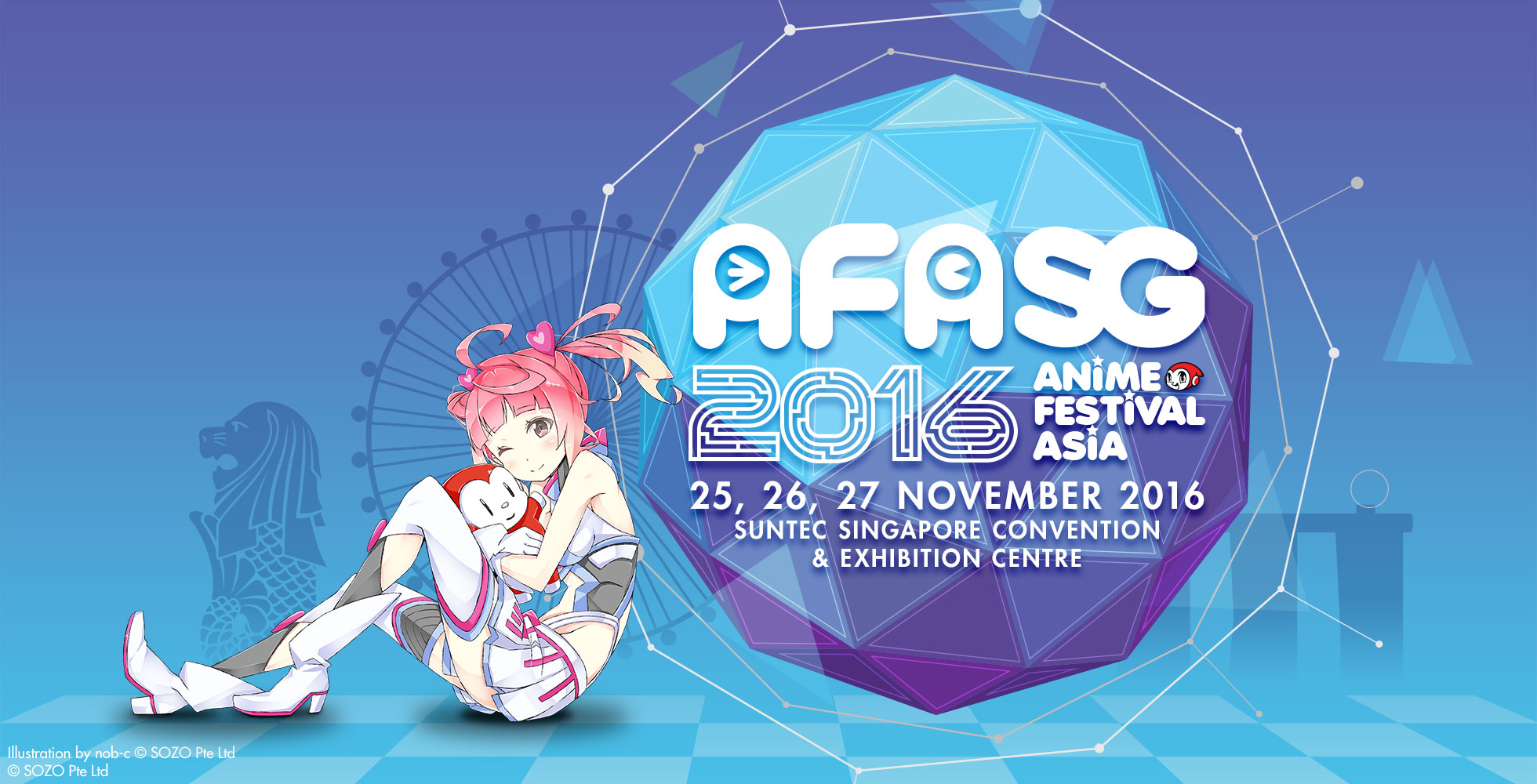 I ♥ ANISONG ARTISTE AUTOGRAPH
Dive into the part with ANiBEATS!
ATTENTION ALL POKEMON TRAINERS!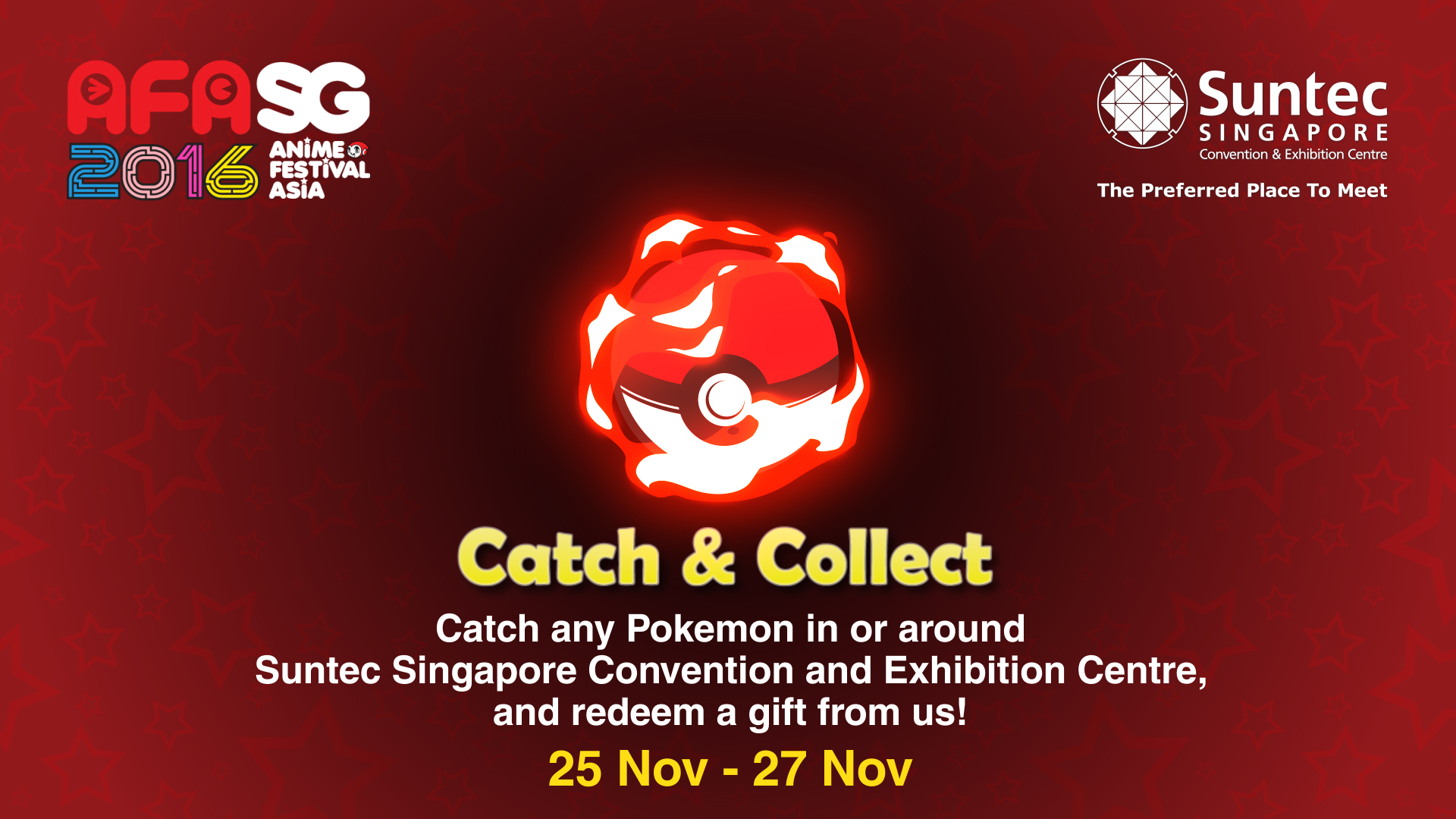 Suntec Convention & Exhibition Center will be giving away prizes to Pokemon Go trainers during AFA Singapore 2016! Catch a pokemon in the area and win!
Location of redemption counter: Level 3 Concierge desk of Suntec Singapore Convention & Exhibition Centre.
Redemption counter operating hours: 10am – 7pm
Redemption of prizes while stocks last.
Nijicon Fan Meet and Group Photo Taking

25, 26, 27 NOVEMBER 2016
SUNTEC SINGAPORE CONVENTION
& EXHIBITION CENTRE