Food Wars! Shokugeki no Soma The Second Plate
FEATURED ANIME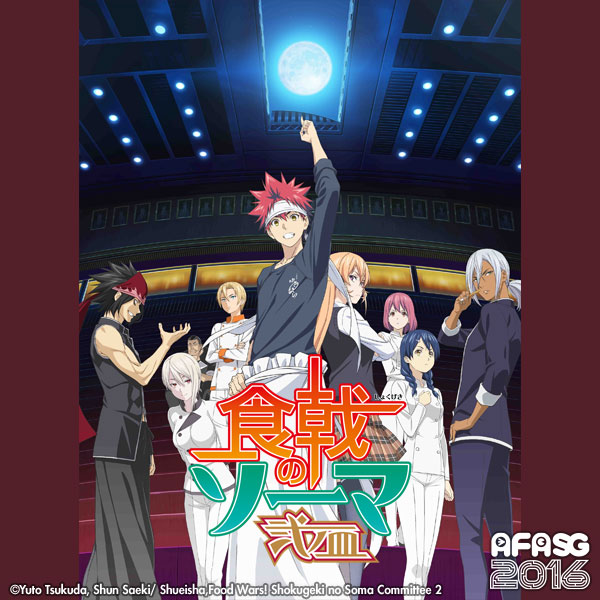 Food Wars! Shokugeki no Soma The Second Plate
Introduction:
Helping regularly at his family's diner 'Yukihira' in the suburbs of his hometown, Soma Yukihira found himself recommended to a cooking school by his father Jouichirou right after graduating from middle school. That prestigious school was 'Tootsuki Culinary Academy', an elite school where only the top 10% survive long enough to make it to graduation.
The strictest exams, the dropout-inducing training camp from hell, and the Food War 'Shokugeki', which puts one's own place in the school on the line. Soma overcomes the trials that gets more difficult, honing his cooking skills. With like-minded friends by his side, facing the strongest opponents of the same batch, Soma continues to grow personally.
…Then autumn arrived. The selected Year 1s were scheduled to participate in the unforgiving traditional Tootsuki 'Autumn Elections'. Soma Yukihira was one of the selected participants.
The theme for the qualifying round was 'Curry'.  Akira Hayama, a prime candidate for winning the whole event and a spice specialist, had a curry dish with such deep complexity, that it led Soma to accept Hayama's challenge. Experimenting through trial-and-error all the way till the day of the showdown, Soma managed to achieve the same 'aroma explosion' as Hayama did. The results however saw Soma getting 93 points, losing first place to Hayama with 94 points.
Despite being defeated by Hayama, Soma was still confirmed as a participant in the main competition. Holding regret in his heart, he swore to become stronger. Then came the 'Autumn Elections'.
The final eight candidates are: Soma, Megumi, Takumi, Hisako, Alice, Kurokiba, Hayama and Mimasaka. Who will Soma's next opponent be?! Who will emerge victorious?!
©Yuto Tsukuda, Shun Saeki/ Shueisha,Food Wars! Shokugeki no Soma Committee 2
CATCH THIS ON THE MAIN STAGE!
SATURDAY 26 NOV
01.00PM : Featured Anime Showcase – Food Wars! Shokugeki no Soma The Second Plate FEAT.: Yoshitsugu Matsuoka
Food Wars! Shokugeki no Soma The Second Plate
SPECIAL GUEST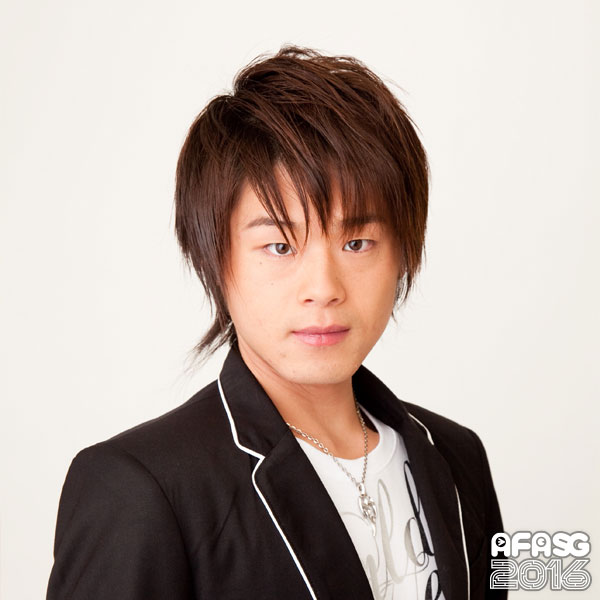 Voice Actor of Soma Yukihira (Shokugeki no Soma)
Yoshitsugu Matsuoka was born on the 17th of September in Hokkaido.
In 2012, he received the Best Male Newcomer Award at the 6th Seiyuu Awards Ceremony.
His numerous successful roles include:
• Sora (No Game No Life)
• Akashi Saginuma (M3: Sono Kuroki Hagane)
• Tomoya Aki (Saekano: How to Raise a Boring Girlfriend)
• Sōma Yukihira (Food Wars: Shokugeki no Soma)
• Kirito (Sword Art Online)
Catch Yoshitsugu Matsuoka on the"Food Wars! Shokugeki no Soma The Second Plate" Stage this year, only at Anime Festival Asia Singapore!
CATCH HIM ON THE MAIN STAGE!
SATURDAY 26 NOV
01.00PM : Featured Anime Showcase – Food Wars! Shokugeki no Soma The Second Plate FEAT.: Yoshitsugu Matsuoka