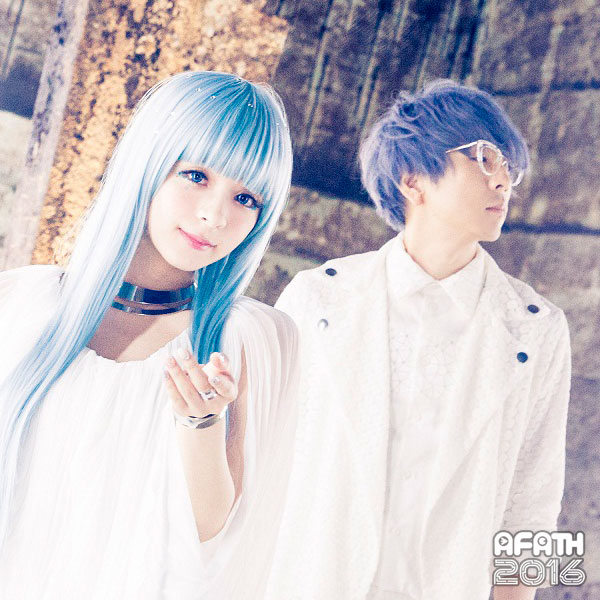 GARNiDELiA is a music project from toku, a successful music composer who wrote hit songs of Angela Aki, LiSA, AnCafe and MARiA, a singer who sang many anime theme songs and performed with several musicians such as JIN as guest vocal. They met in 2010 and formed GARNiDELiA together.
The videos MARiA shared on local video site recorded more than 2millions views and her voice has attracted a lot of people. MARiA also has talents in dance with her first dance video "Girls" recording more than 1millions views.
Besides, toku's representative song "SPICA" recorded 1millions views and the total views of all his videos exceed 10 million views. His collaborative song with MARiA "COLOR" was chosen to be the theme for the animation "Freezing".
They released their first major debut single "ambiguous" in March 2014, which was chosen as the opening song of the popular TV animation "Kill La Kill". The single immediately reached the first place on iTunes store and most of the local downloading services.
In April, MARiA participated in the opening song of the TV animation "Mekakucity Actors". 3 months later, they were chosen to sing the opening song for the TV animation "the irregular at magic high school". Their second single "grilletto" was released.
In October, they released their third single "Blazing" which is the opening song of the TV animation "Gundam Reconguista in G".
They attracted a lot of attention in 2014, by performing for 4 popular TV animation titles.
The long-awaited, much anticipated album…including GARNiDELiA's 14 works from their indie-label period, including hits, "ARiA" and "SPiCa"; plus there are treasured, unreleased works from that time, this new album "BiRTHiA" was released on August 26, 2015.
They have also created a live-action music video for "ARiA", the song that can be called their 'beginning', which is a must-see video!
SCHEDULE
★ FRIDAY 19 AUG ★
14:00 Autograph session (VIP ticket winners only)
16:15 I Love Anisong Artiste Appearance  at main stage