PHYSICAL TICKETING & WRISTBAND REDEMPTION COUNTERS
22, 23 NOV 2023
11:00AM SGT - 8:00PM SGT

24, 25, 26 NOV 2023
8:00AM SGT - 7:00PM SGT
---
EXHIBITION
10:00AM SGT - 8:00PM SGT

FRI 24 NOV • AFA x I LOVE ANISONG
Doors Open: 5:30PM SGT
Concert Starts: 6:30PM SGT

SAT 25 NOV • AFA x hololive Meet
Doors Open: 6:00PM SGT
Talk Show & Concert Starts: 7:00PM SGT

SUN 26 NOV • AFA x SACRA MUSIC FES.
Doors Open: 6:00PM SGT
Concert Starts: 7:00PM SGT

---
For ticket pricing information, please click here.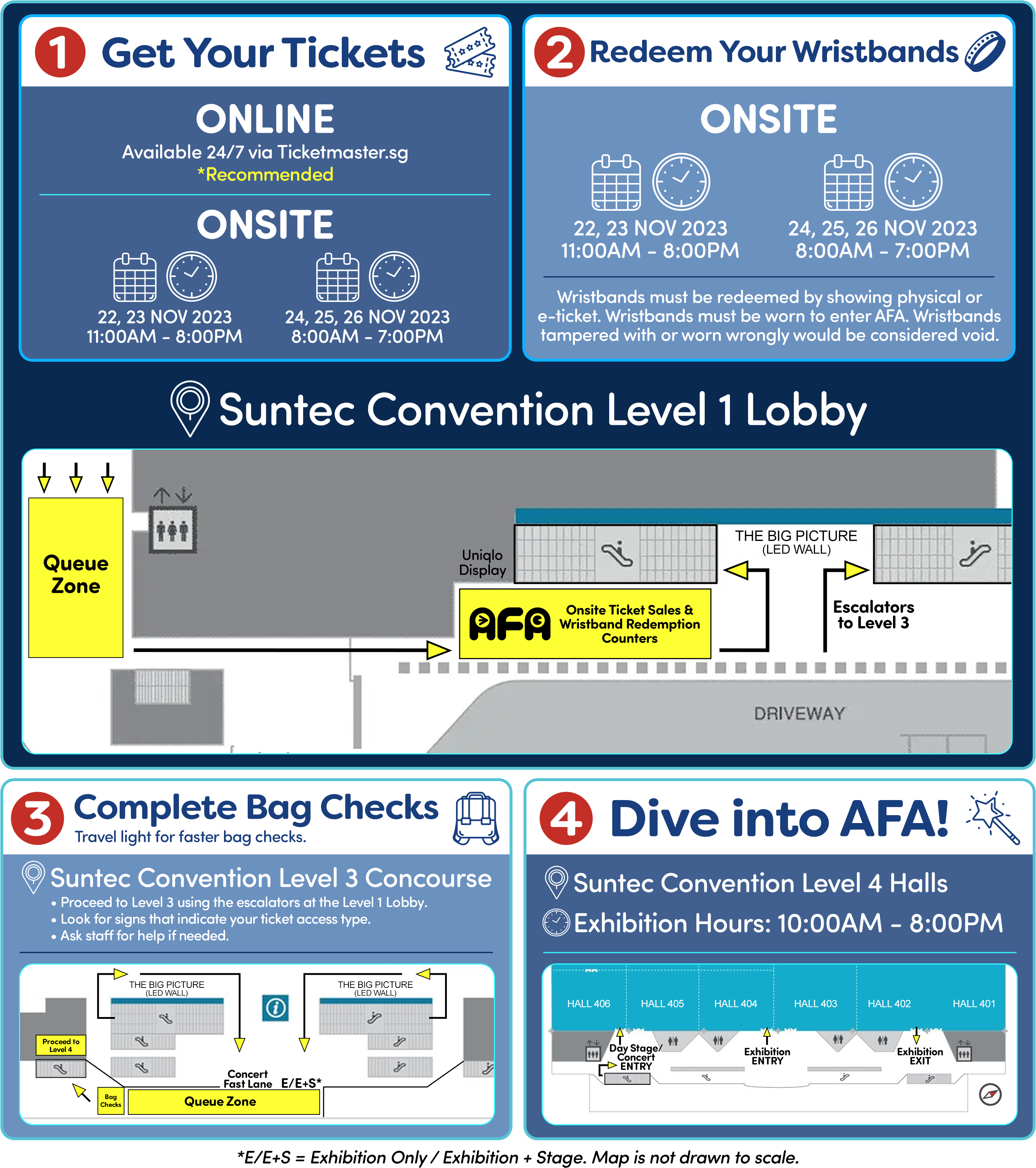 Schedules are subjected to change at the organizer's discretion. Please stay tuned to our social media and website for information.
Suntec Singapore Convention & Exhibition Centre,
1 Raffles Blvd, Singapore 039593
Nearest MRT Stations:
Esplanade | Promenade | City Hall
Nearest Bus Stops:
36, 70M, 111, 133, 133A, 162M, 518, 518A, 700A, 857, NRI,
97, 97A, 70A, 106, 502, 502A, 502B, 518, 551, 578, 581, 577,
580, 575, 576, 579
Nearest Carpark Location:
Suntec Basement Carpark Green Zone
Enjoy special hotel rates when you visit AFA Singapore 2023!
Plan your stay with your friends with Hotel Planner.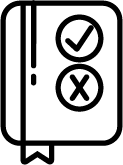 AFA Singapore will not be responsible for any lost, stolen or damaged property.
AFA Singapore will not be responsible for any injury or death resulting from the event.
No outside food and drinks are allowed within the Exhibition. Plain water in water tumblers is allowed.
No smoking is allowed at all times.
Running and shoving is prohibited at all times.
By entering the event area, attendees hereby give consent to having your likeness taken in video or photo and/or published by attending media.
There is no guarantee that guests will receive fan gifts. Please respect staff's instructions.
Organisers reserve all rights to remove persons violating the any rules from the event without any form of refund.
There is no restriction on re-entry for the event. You may leave the Event hall and enter again at anytime. Please note that the wrist bands cannot be reused if you remove them and no replacements will be given.
Please note that all wristbands are to be worn on the wrist tightly before entry into the exhibition area. Entry will be refused if wristbands are not worn before entry.
Entry will also be refused if wristbands are worn loosely and can be slipped off easily.
Note that all prices mentioned in the FAQ, AFA and AFA Ticketing website are in Singapore currency.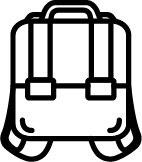 Bag checks will be conducted when entering the Exhibition area. There will be counters at the entrances of these areas for checks to be conducted. For faster clearance, have your bags opened and ready to be checked before it is your turn. Any bag larger than a shoe bag (dimensions of 35 cm x 20 cm by 20cm) will have to be opened up and checked visually.
If attendees do not have anything larger than a shoe bag, they may go through the express lane. Visual inspections of the contents will still be made for any bag carried in the express lane.
The event staff reserves the right to have you moved to the bag queue for checks at their discretion.

At no time should any bag be left unattended. At all times, there should be another attendee looking after the bag.

The event staff reserve the right to remove any attendees' bags left unattended within the event halls. Any bags still in the possession of the event staff at the end of the event will be disposed of.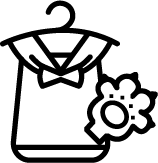 There are no restrictions on the genre of costumes that can be present in the event area.

If the attendee's costume is military, para-military, or law-enforcement themed, we ask that they remain mindful at all times on how the public may perceive your costume when you are wearing them. Please make an indication or feature on the costume that would indicate that it is a costume and not a real uniform. This also applies to any costumes that are from, but not limited to, anime, games and manga.

If the attendee's costume consists of a feature that conceals facial features, they may be asked to remove the feature at any time. This includes, but not limited to, masks, helmets and bandanas.
If the attendee's costume is out-sized or has features that protrude out, we ask the attendees be aware while walking around and to avoid hitting other attendees.

The event staff reserves the right to ask any attendee to leave the event area or request the attendee to change out of costumes that are deemed inappropriate (but not limited to), e.g. indecent exposure (public exposure of genitalia, buttocks or breasts), outrage of modesty, make cause for public alarm (for example, terrorist wearing a suicide vest), etc.

Attendees should not engage in poses that are sexually suggestive or make cause for public alarm.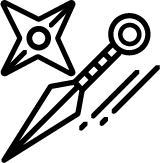 If attendees are bringing any replica weapons to the event, we ask that they remain mindful and transport them to and from the event in a covered bag, e.g. rifle bag for replica firearms or cloth sheath for swords. Only take them out once you are in the event area.

Anything that is able to discharge a projectile should be made safe. This include functional bows and crossbows with tensioned strings. Nerf guns should be unloaded and/or batteries removed.

Replica edged weapons (e.g. swords, daggers, thrown weapons) made of metal, of any length, are not allowed at the event, even if the cutting edges are blunt.

All replica firearms are required to have their muzzle tips coloured in orange.
Spot checks of replica weapons will be made and cleared weapons will be marked with a coloured cable tie specific for each day.

When walking around with replica weapons, please do not carry them in an aggressive manner, e.g. shouldering rifles, fingers inside trigger guards, swords raised, etc. If possible, carry firearms with your fingers away from the trigger and pointed downwards, and weapons sheathed.

If attendees wish to present their weapon aggressively, we ask that they only do so when posing for a photo.

When attendees are leaving the event area, they are reminded to keep the replica weapons for transport. Do not carry weapons outside of the event area openly to avoid alarming the public.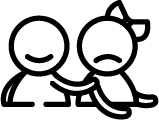 Any form of harassment by any attendee will not be tolerated. This includes verbal, sexual, physical and psychological abuse.
Any attendee who thinks that they or anyone is the victim of such harassment should approach the event staff or notify the authorities.


Our event staff can be identified by their lanyards and reserve the right to instruct and advise attendees in the event area on the guidelines.

If instructed by the event staff, please comply with their requests.
The event staff reserves the right to ask or remove any persons from the event without refund should they be in violation of these guidelines.
Please note that while AFA Singapore is organizing the event, Suntec Convention & Exhibition Centre, the venue owners, has their own security as well. They can be identified by their uniform. They reserve the right to instruct attendees as well.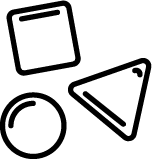 While attendees are welcome to hang out around the event area, they are reminded to not obstruct walkways and doors. The event staff reserves the right to ask any attendee to move from the affected area.
Attendees are reminded to dispose of their trash in the proper receptacles.
Everyone, not just the event staff, has a role to play in helping keeping the event safe and conducive for everyone to enjoy. If you spot anything that you think is out of place, please let our event staff know, or if the situation warrants it, please contact the authorities.
Failure to adhere to these guidelines will result in removal from the event area without refund, or if the situation warrants, offenders may be handed over to the relevant authorities.

Thank you for your kind understanding and cooperation.