3 INCREDIBLE NIGHTS OF ANISONG DIRECT FROM JAPAN!

◆

◆

◆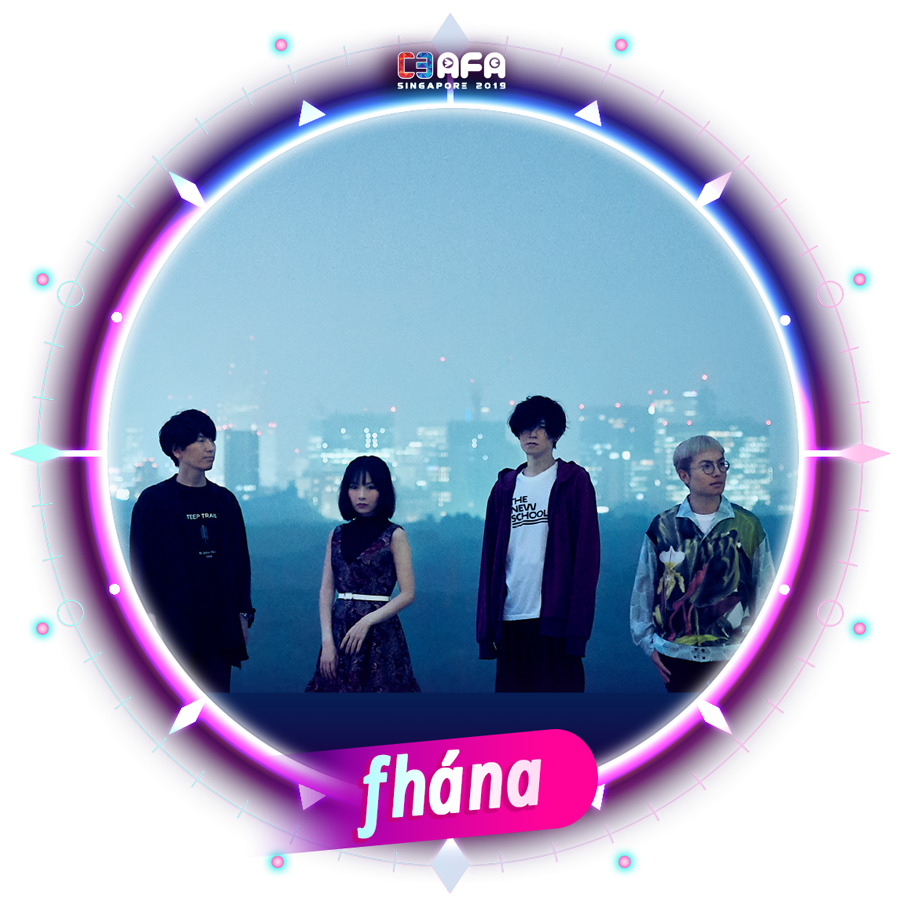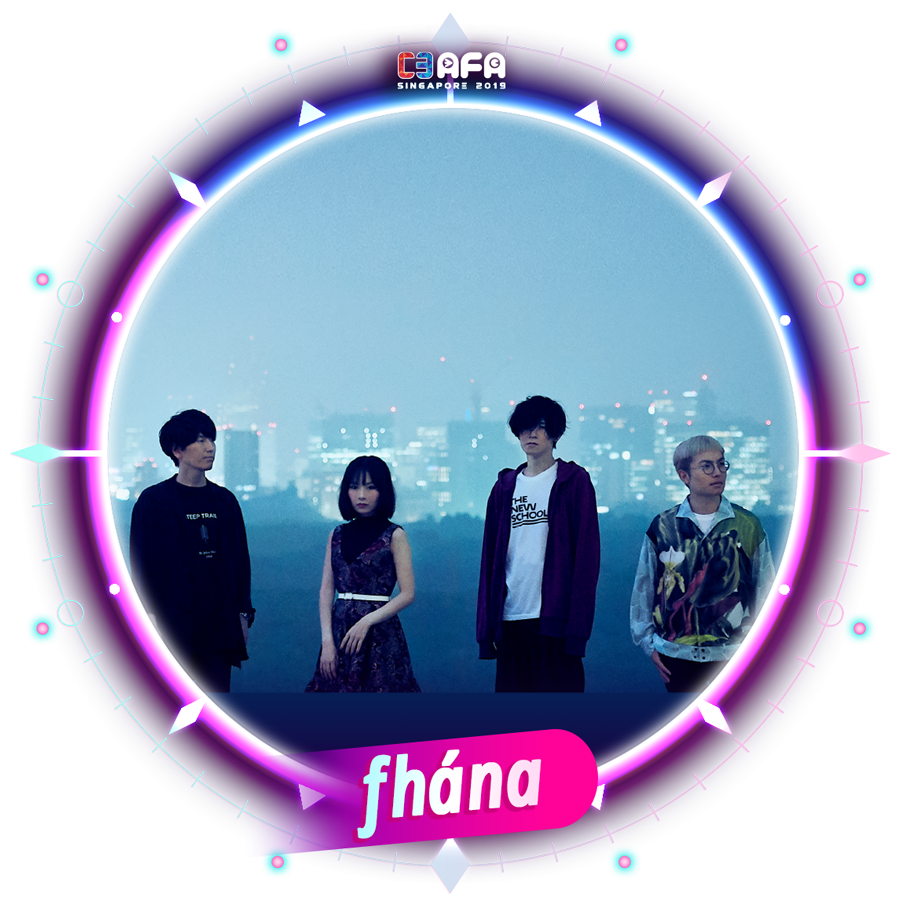 The band consists of four people: three male sound producers (Junichi Sato, yuxuki waga and kevin mitsunaga) and a female vocalist (towana). Their work has become Theme Songs for some of the biggest anime in Japan, and helped build a big following.
They made their major debut in Aug. 2013 by releasing the single "Que Sera, Sera," which also served as the ending theme for the animated series "Uchouten Kazoku." 
By the end of 2014, fhána was elected as the brightest newcomer of the year in "iTunes NEW ARTISTS 2014" ranking. They continue to strike a balance between their own genre-blurring musicality by being in charge of the theme songs they create for animated series like 10th Single "Rhapsody of Blue Sky," which currently boasts over 28 million views on YouTube. 
They released 14th Single "Find Me" (TVanime『NakanoHitoGenomu【on live】』Ending Theme) on 7 Aug 2019. And, Junichi Sato is in charge of music produce, making background music, writing and arranging both Opening Theme and Ending Theme, and producing Vocal Album in this anime. 
They also tour both domestically and internationally, and work with other artists as music produce. 
They are active across Anime Song/J-POP・J-ROCK/Domestic/International. 
Follow fhána on their social media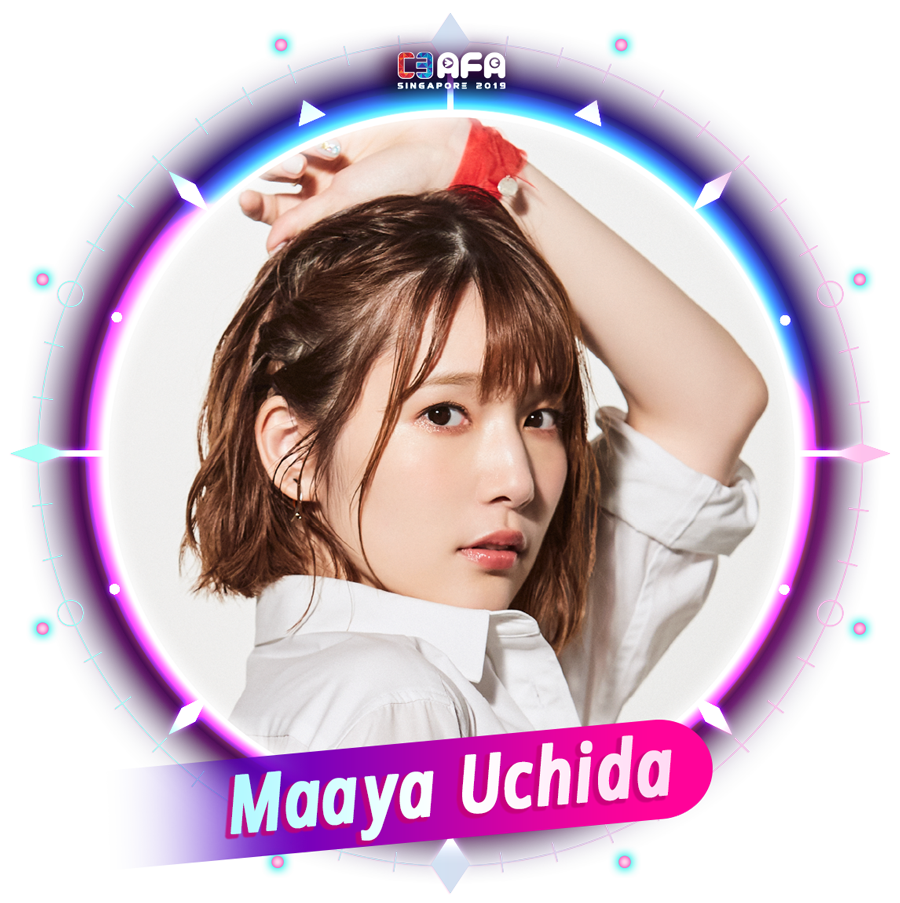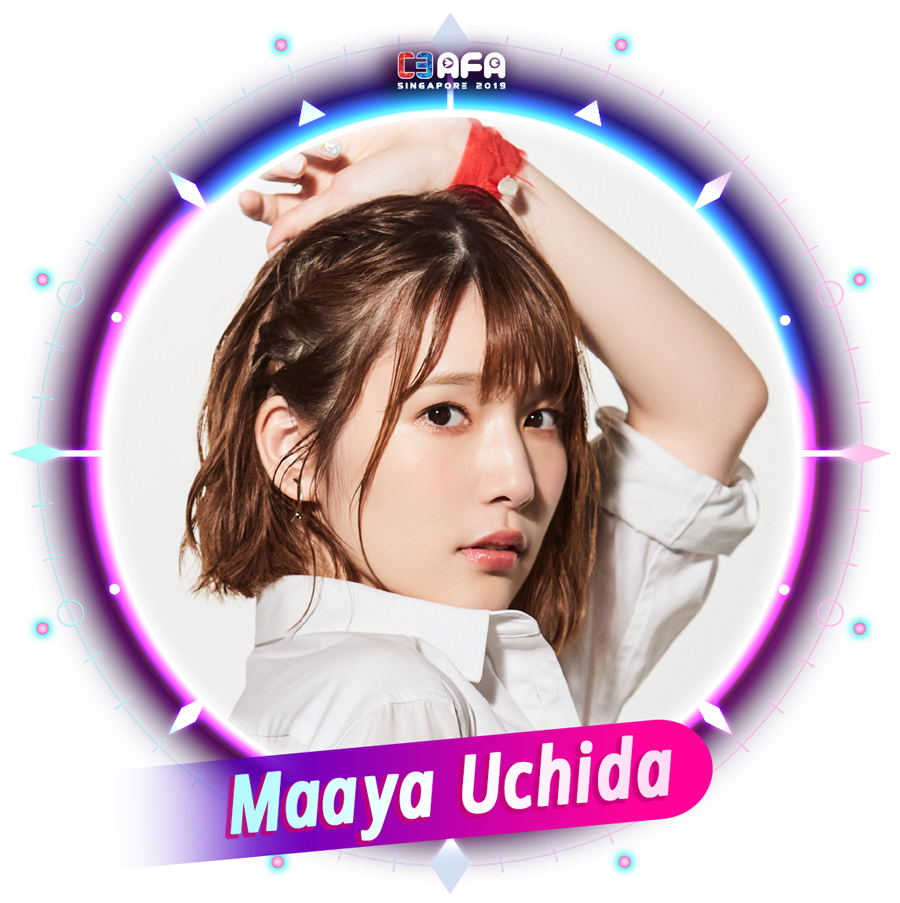 In 2012, she played Rea Sanka in the TV anime Sankarea, achieving her first her main role. Since then she has continued to voice the main heroine in various titles, and in 2013, achieved the New Female Voice Actor award at the Eighth Seiyuu Awards in 2013.
She made her artiste debut in 2014, singing the opening theme song "Soushou Innocence" for the TV anime "Riddle Story of Devil".
To commemorate her 5th anniversary as an artiste, she held her first solo concert "take you take me BUDOKAN!!" at the Nippon Budokan on New Year's Day of 2019, achieving great success with a sold out show.
On 10 July, she released her 9th single "Kodou Escalation", and on October 2nd, she will be releasing her 2nd mini album "you are here". She will embark on a nationwide Zepp tour from November.
Follow Maaya Uchida on her social media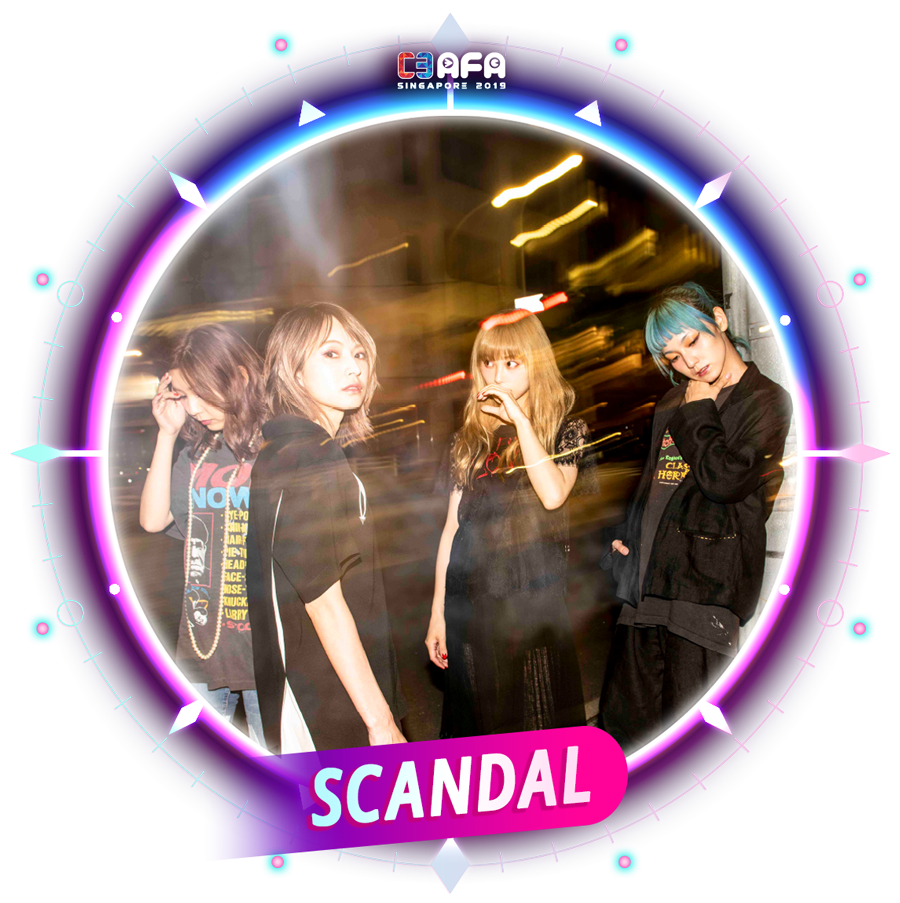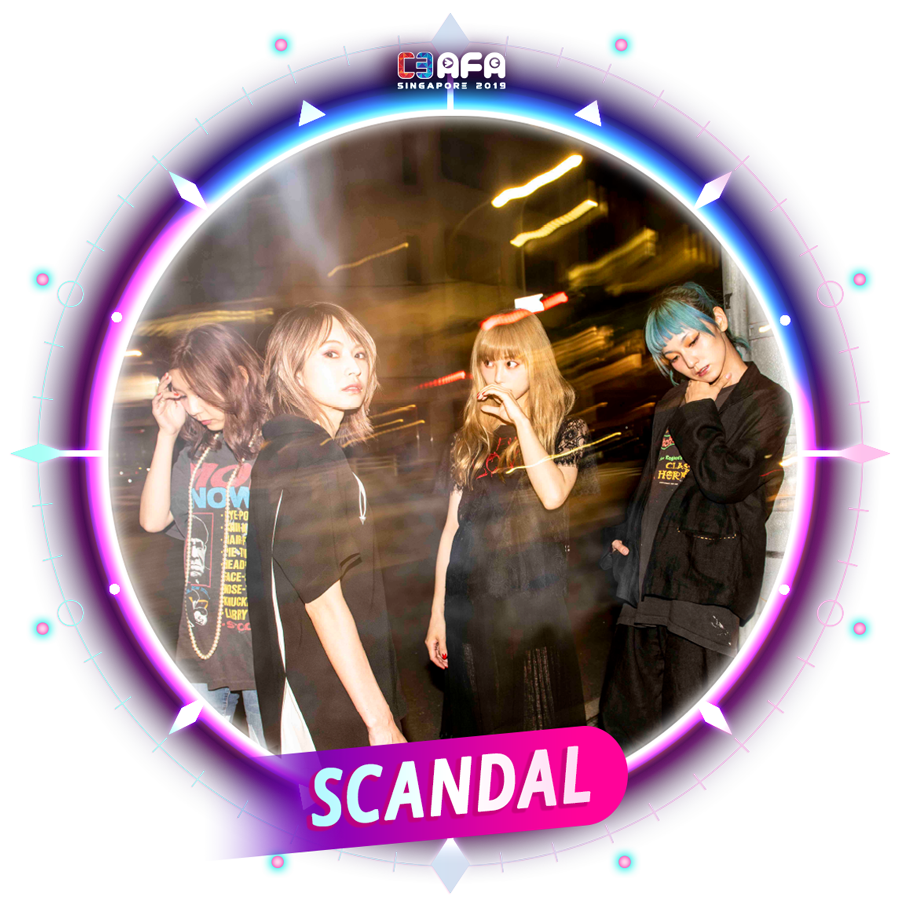 Formed in Osaka Kyobashi 2006. They made their major debut in 2008 with the single "DOLL". After their major debut, the group won the Record Award for Best New Artiste Award with the single, "girl S" in the following year. The group has many followers not only within Japan, but also all over the world, holding concerts in various parts of the world. In the recent years, their self-produced apparel brand, "Feedback!" gained a lot of attention, and the group became a fashion icon to many of their fans. Last year in 2018, they established a private label "her", as they represent and continue to be one of the top girls bands in Japan.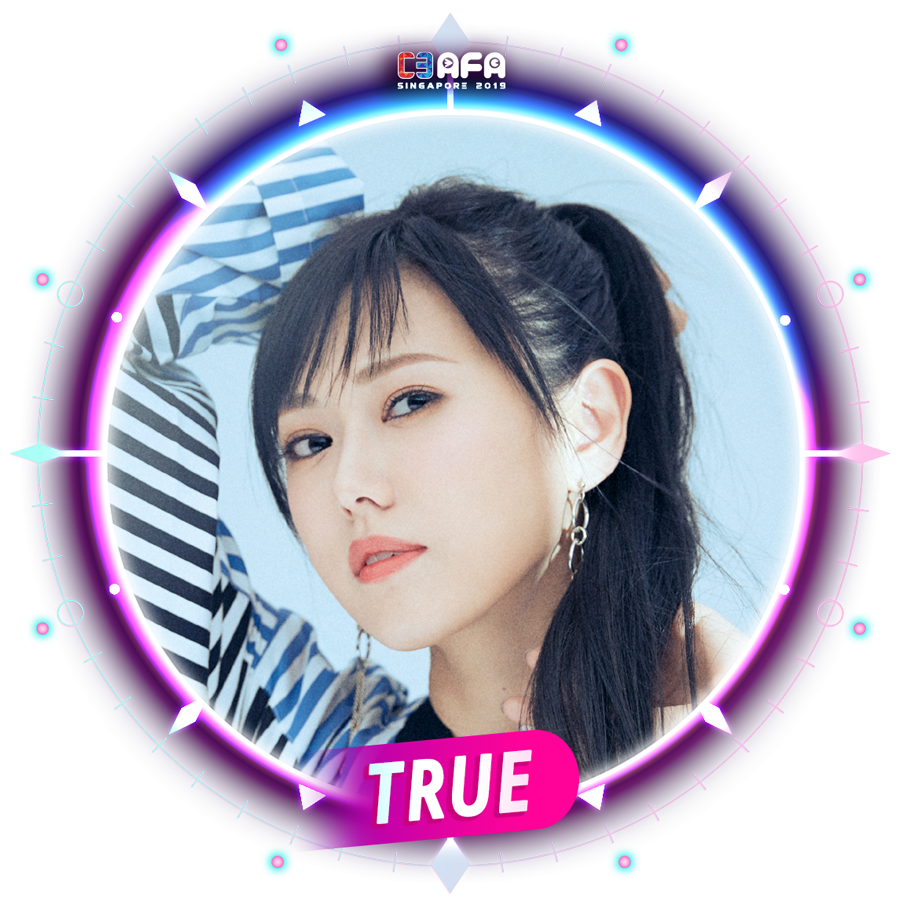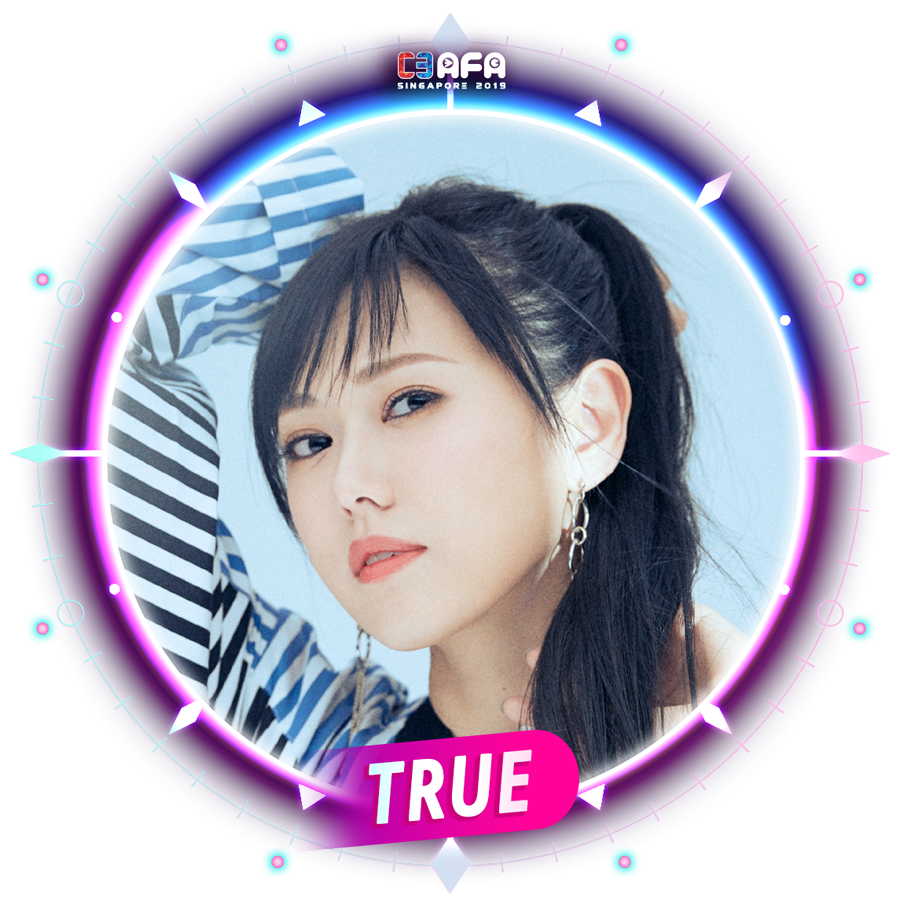 TRUE (Miho Karasawa) 
From Tokyo, Japan, born in 15th July
In 2014, she started her career as an artiste, TRUE. Since her debut, she sung various Anime theme songs, including the opening theme song of Buddy Complex. From strong and intense music, to grand ballads, she is a singer that has a good command of various singing styles.
In 2016, she held her first one-man live, which sold out in a day. The following year in 2017, she held her first one-man tour in Tokyo, Nagoya, and Osaka, and in the following year 2018, she held a nation wide tour in Japan which concluded in great success.
Celebrating her 5th year anniversary from her debut this year, she has already held 2 one-man lives, and will conclude the celebration with another live on the 14th of December at Meguro Persimmon Hall. Other than her own live tours, she has been participating in various large scale anisong events such as Animelo Summer Live in Japan, and has also been flying all over the world to meet her fans overseas.
Not only being active in her Artiste career, she is also active as a song-writer, Miho Karasawa for various artistes such as Emi Nitta, and Eir Aoi.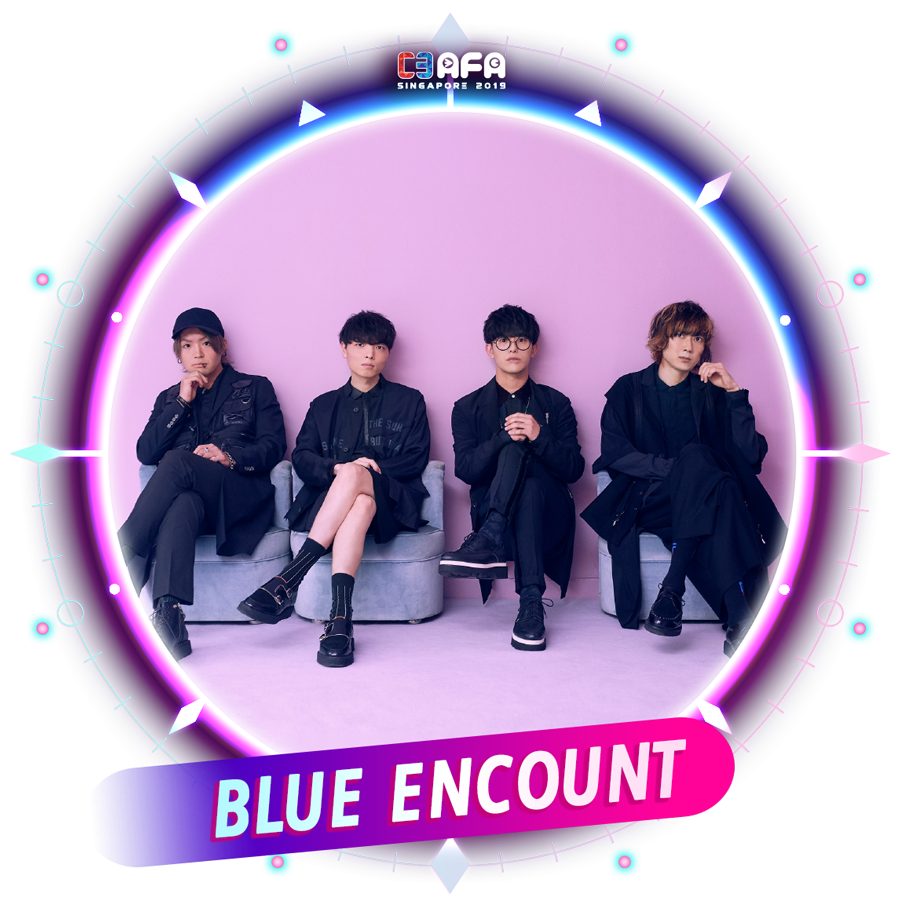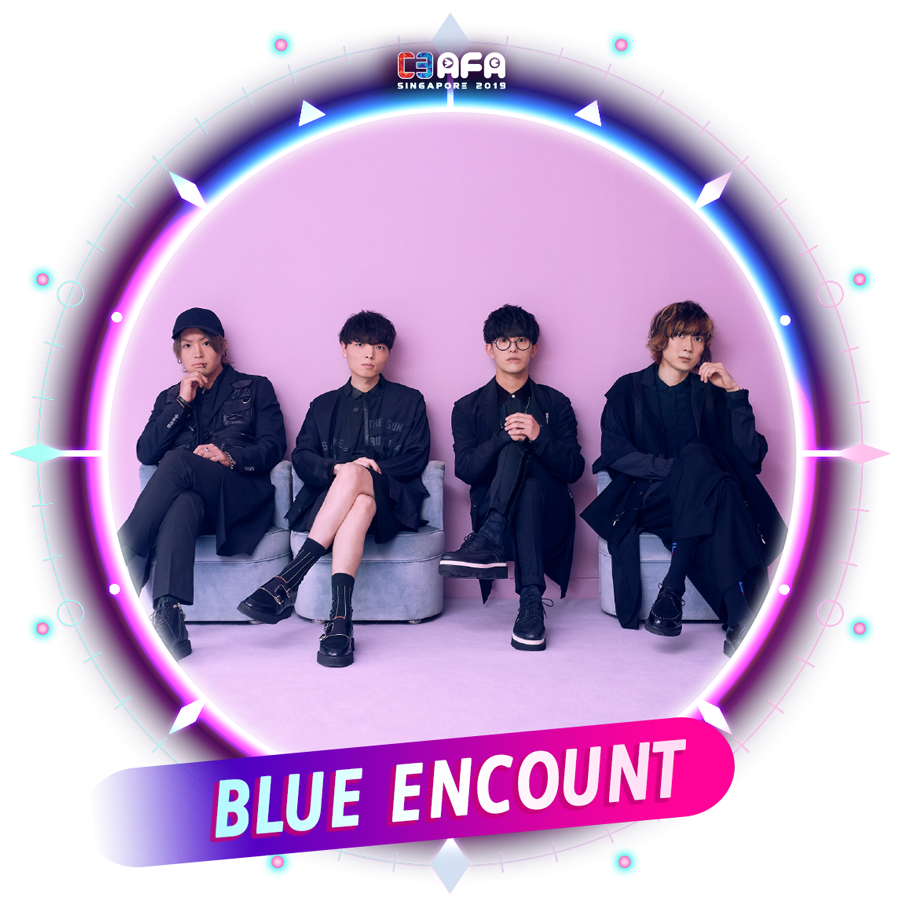 Vocals and Guitar:  Shuichi Tanabe
Guitar:  Yuya Eguchi
Bass:   Yuta Tsujimura
Drums:  Yoshide Takamura
 A 4-piece band hailing from Kumamoto. With their hearted and excited style, they manage to become one with their audience. The ability to strike directly at the feelings of the audience has given the emotional rock band a great deal of attention.
 They made their major debut with the EP "TIMELESS ROOKIE" in September 2014, and followed up with the release of "Motto Hikari wo", their first single, in January 2015, which despite their status as new artistes, received extended plays in 35 radio stations all over the country. In May of the same year, they released "DAYxDAY", which was used as the opening theme song for the third season of the TV Anime "Gintama". 
In July of the same year, they released their first album "≒"(Nearly Equal), and followed that in January 2016 with "Hajimari", which was used as the official cheer song for the 94th National High School Soccer tournament. They released "Survivor", which was used as the opening theme song for the "Mobile Suit Gundam: Iron Blooded Orphans". They wrapped up 2016 with a solo concert, "LIVER'S BUDOKAN", at the Nippon Budokan in October 2016.
In 2017 they embarked on their largest tour in the band's history, culminating with a performance at Makuhari Messe, "TOUR2017 break"THE END"", supporting their second album "THE END" which they released in January. In November, they provided their second song for Gintama, releasing "VS". which became the live anthem for their subsequent concerts.
In 2018, including an evolution to their sound ,their long-awaited 3rd  album, "VECTOR" was released in March, reaching number 6 on the weekly Oricon charts. In November, they released "FREEDOM", which was the second opening to the TV anime "BANANA FISH", showing their solid appeal to fans again.
In 2019, they welcomed their 5th year on a major debut, and their 15th as a band. They released "SICK(S)", a mini-album and embarked on their first hall tour, which was a resounding success. They will embark on a live house tour in September.  
Anime tieups:
2015「DAY×DAY」Gintama 
2016「Survivor」Mobile Suit Gundam: Iron Blooded Orphans 2017「VS」Gintama Porori arc
2018「FREEDOM」 BANANA FISH 
Follow BLUE ENCOUNT on their social media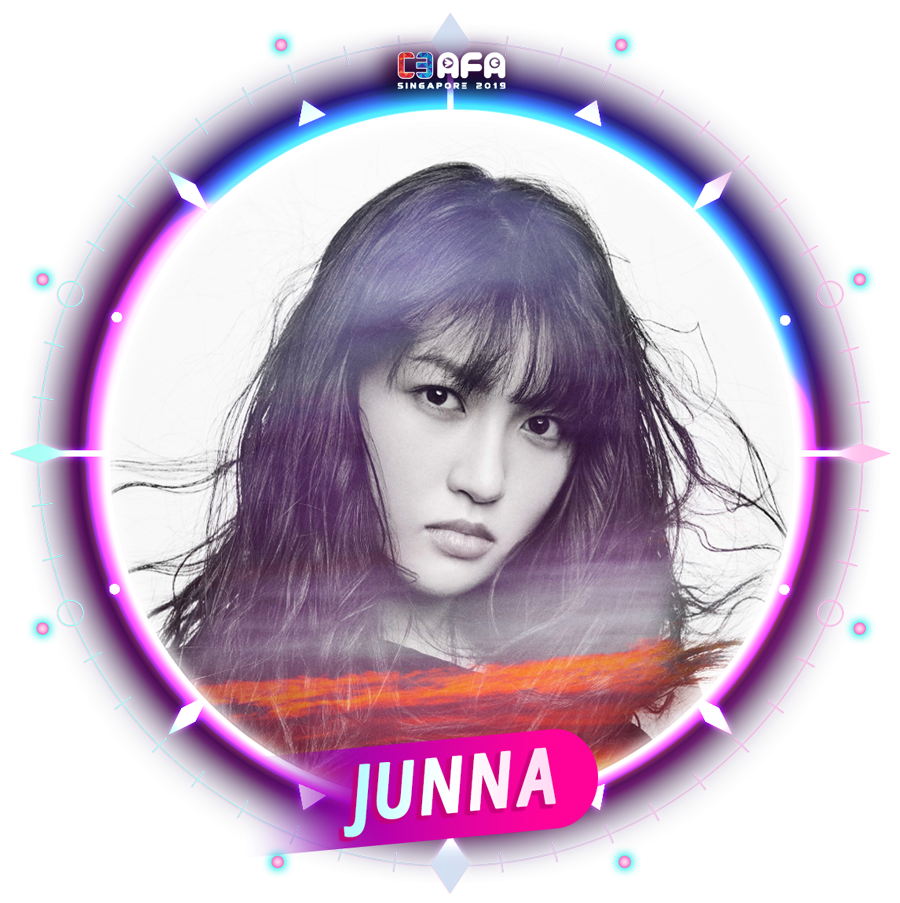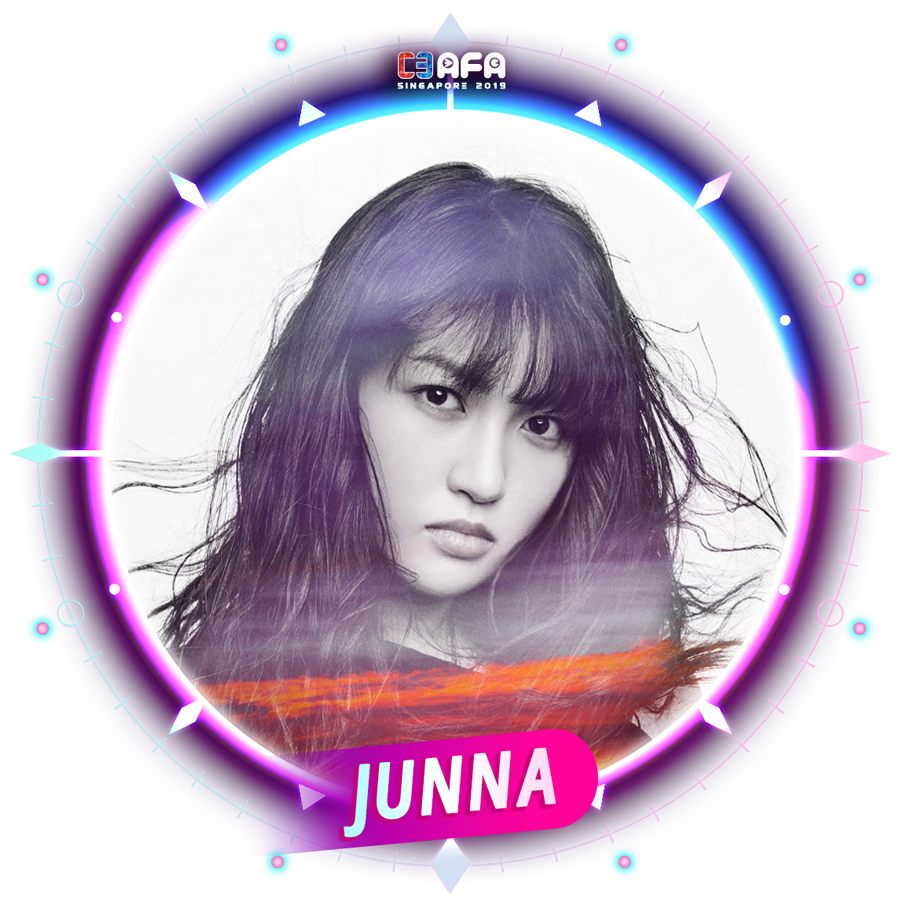 In Macross Delta, she is the singing voice behind Battle Music Unit, Walkure's ace vocalist, Mikumo Guynemer, and has attracted fans with her overwhelming voice.
In June 2017, she made her solo debut with her first mini album, Vai! Ya! Vai!. On the release day of her first single "Here" (Opening theme for the TV anime "The Ancient Magus' Bride", it reached number 1 on the daily charts of 10 different distribution sites. Thereafter, she has provided the ending theme song to "Lord of Vermilion: The Crimson King" and the opening for "Kakegurui XX". Following sold out shows for her solo concert tour, she is the high school girl singer that rising in popularity.
In July 2019, she released "Iruimi", the ending theme to BEM, a new title commerating the 50th anniversary of Humanoid Monster Bem.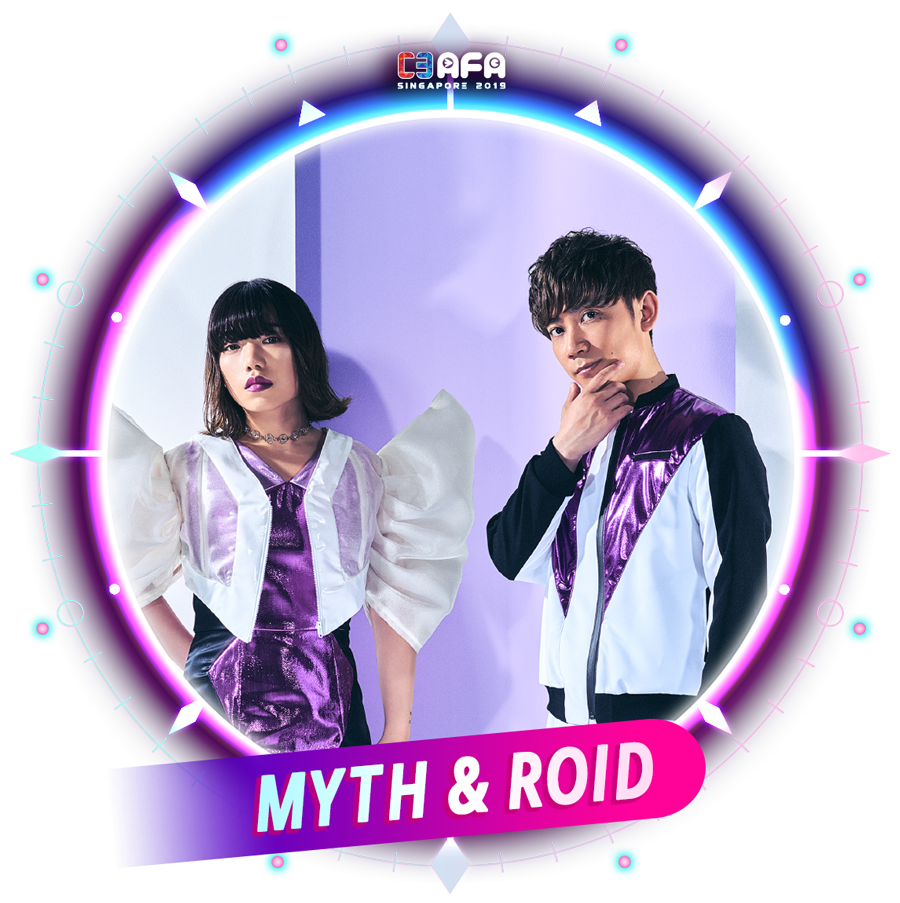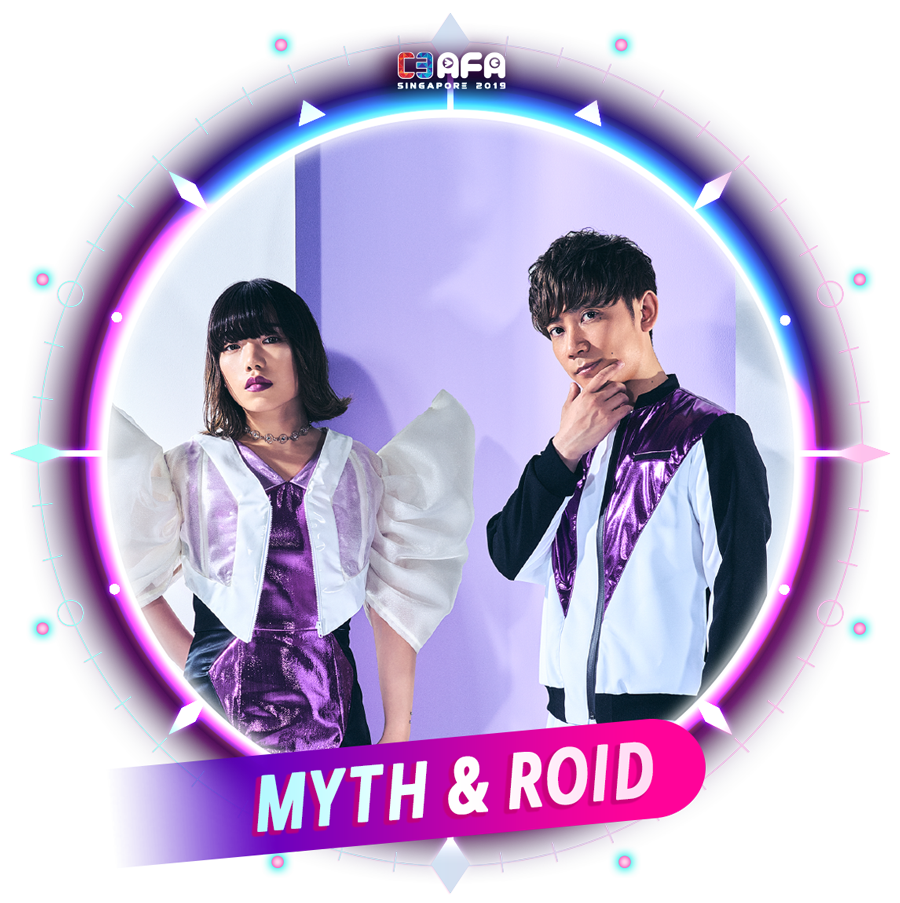 MYTH & ROID is a contemporary creative unit, completely produced by Tom-H@ck, an artiste/creator/producer centred on the Japanese music scene, together with vocalist KIHOW, and many other creators. With the theme of, 'Till the end of your emotions', the music, visuals and videos draw on universal human emotions regardless of nationality and age from all aspects, and is well received globally. This unique world-view comes from the ideas of the producer, as he brings to life even the smallest details.
Their third single "STYX HELIX" has reached the top of the iTunes Store in Japan, and since their debut, 7 consecutive releases have been in the top 3 in the same store. They are also well received worldwide, having had performed in large festivals in Germany, Brazil, China and Singapore.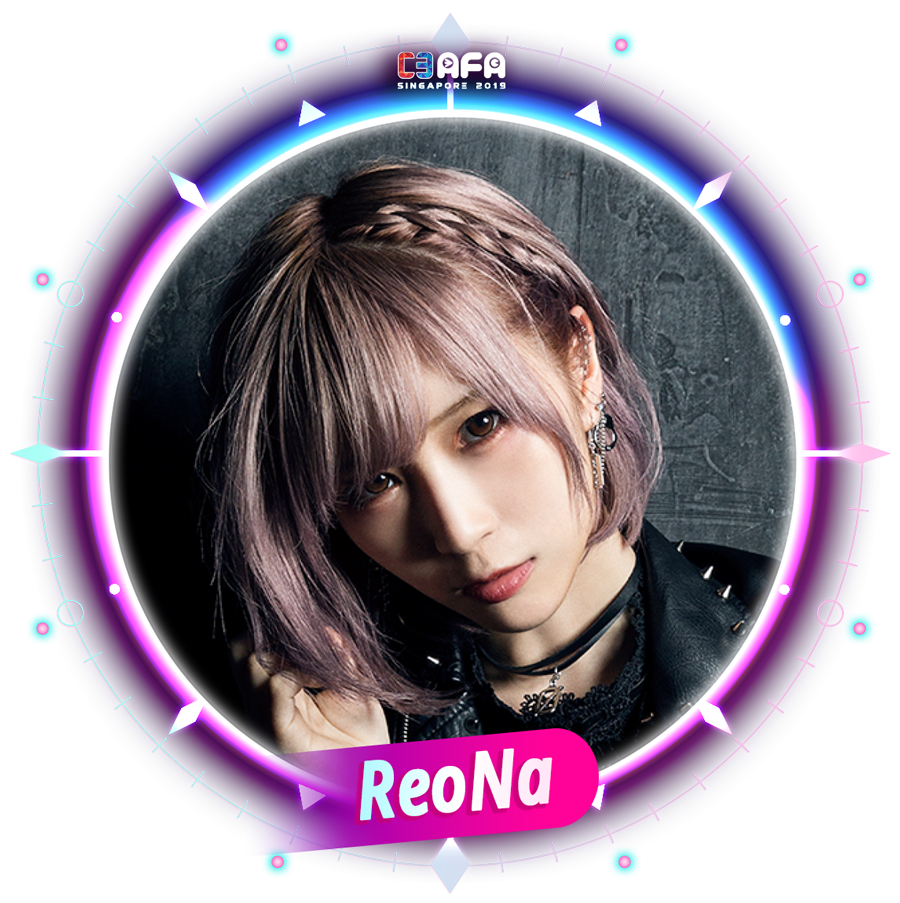 Born 20 October, ReoNa is a singer that sings with a delicate and deep, youthful vibe while appearing like a young woman with another side to her. A new generation female artiste, she serves as the spokesperson of the "despair-style performer", and not just a supporter.
She was the singing voice behind Elsa Kanzaki, a character featured in the TV anime, Sword Art Online Alternative: Gun Gale Online. Under the name "Elza Kanzaki starring ReoNa, the mini album "ELZA" was released in July 2018.
Following that, she had her solo debut in August 2018, releasing "SWEET HURT", whish was used as the ending theme song for the TV anime "Happy Sugar Life", which aired in July 2018.. Furthermore, she was selected to perform the 2nd ending theme song to "Sword Art Online; Alicization". Titled "forget-me-not", the single was released on 6 February 2019.
In June, at Daniel Powter's first visit to Japan in 7 years, they successfully completed a collaboration on stage. In the same month, returning to the original starting point that allows ReoNa to perform anison, Elza Kanzaki, she released "Prologue". In August, she will release her third single "Null", in a return to the origin of her decision to stand on stage as ReoNa.
With her unique serene way of performance style, she is emabrking on her first nationwide tour in Sepember, and will hold her sold out solo concert at Zepp Tokyo, ReoNa ONE-MAN Live"Birth 2019", on her birthday, 20 October.
Follow ReoNa on her social media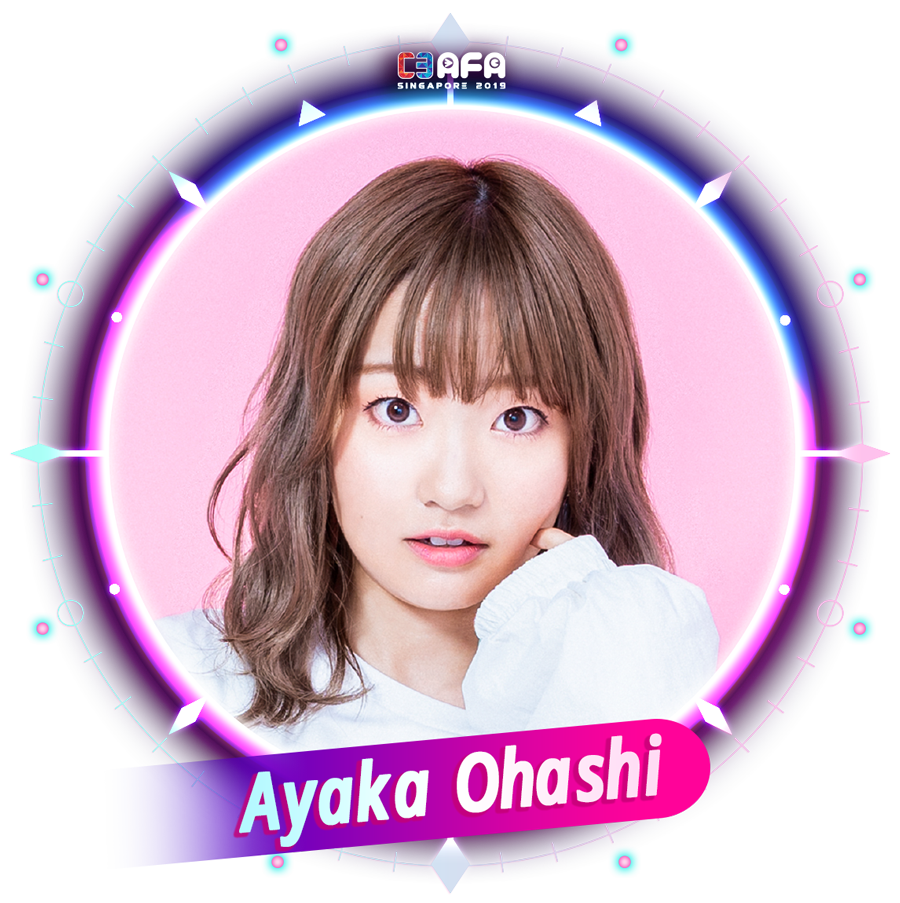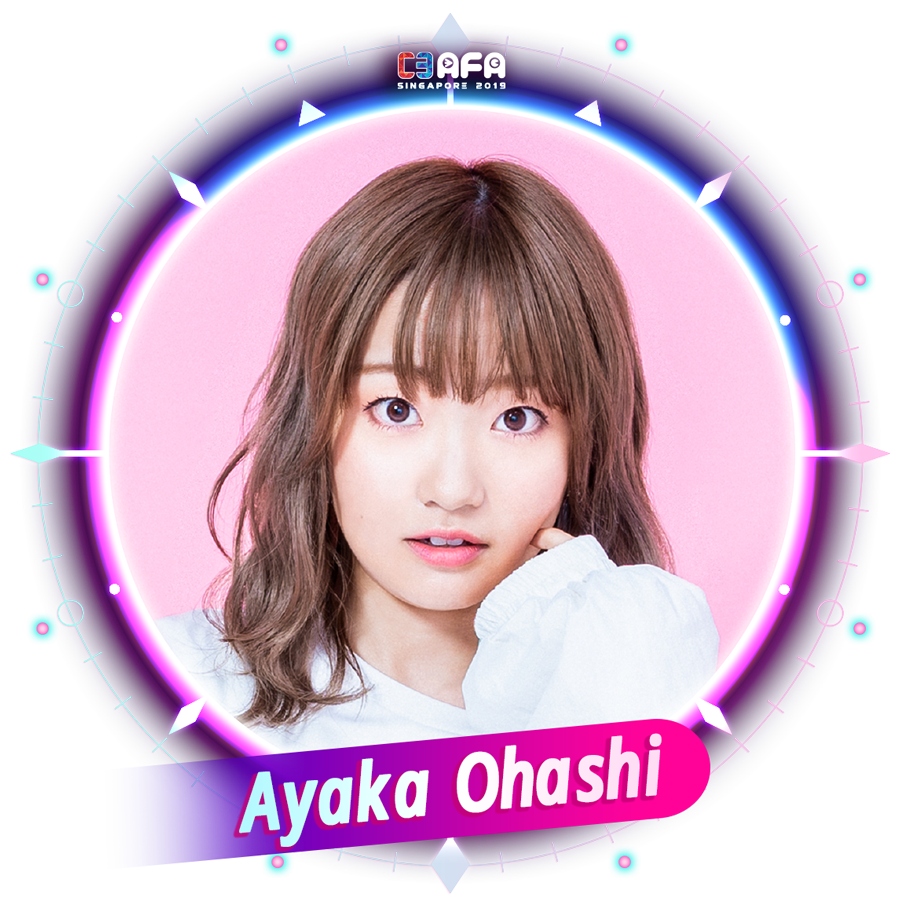 Ayaka Ohashi is a Japanese voice actress and singer who has voiced many famous characters for TV anime and video games. She is affiliated with the talent agency HoriPro International, having been a finalist in the HoriPro Talent Scout Caravan Next Generation Voice Actor Artiste Auditions in 2011.  As a singer, she made her solo debut under the label Lantis in August 2014. Several of her single releases have also feature as theme songs for popular TV anime, including her most recent single "Daisuki." the opening theme for the 2019 anime "Hensuki: Are You Willing to Fall in Love with a Pervert, as Long as She's a Cutie?" and her 7th single "NOISY LOVE POWER☆," the opening theme for the 2018 anime "Magical Girl Ore".
Her notable roles include Aki Adagaki in Masamune-kun's Revenge, Ran Shibuki in Aikatsu!, Saya Yamabuki in BanG Dream!, and Uzuki Shimamura in THE iDOLM@STER: Cinderella Girls.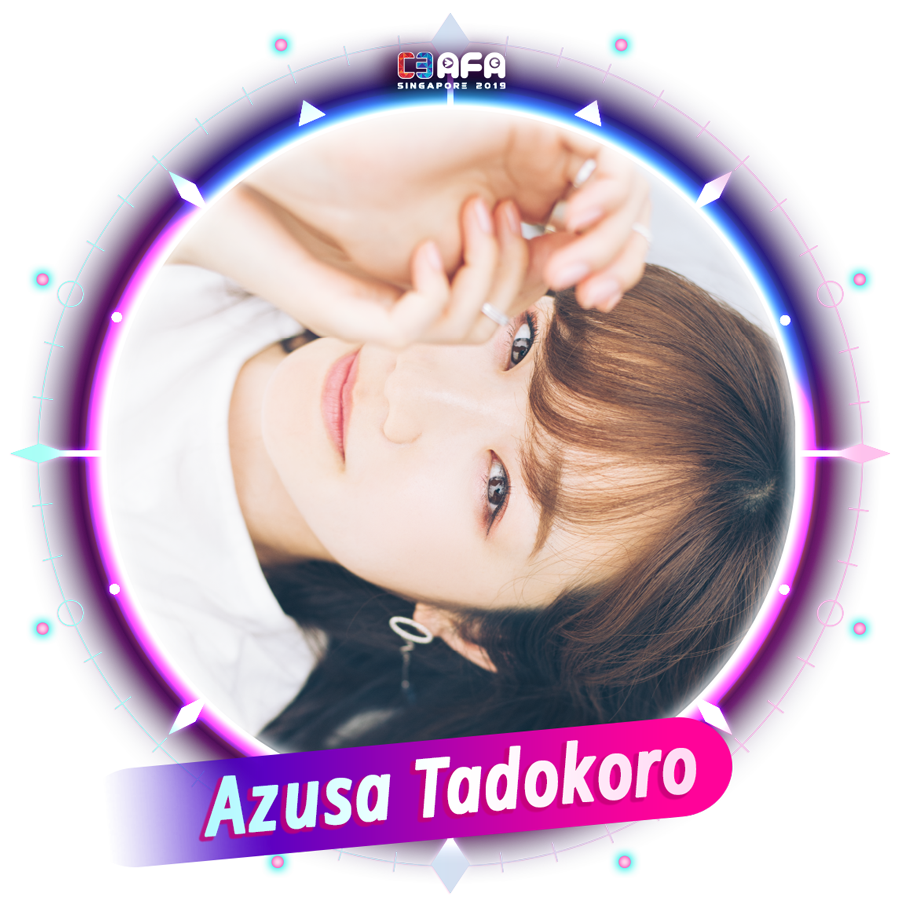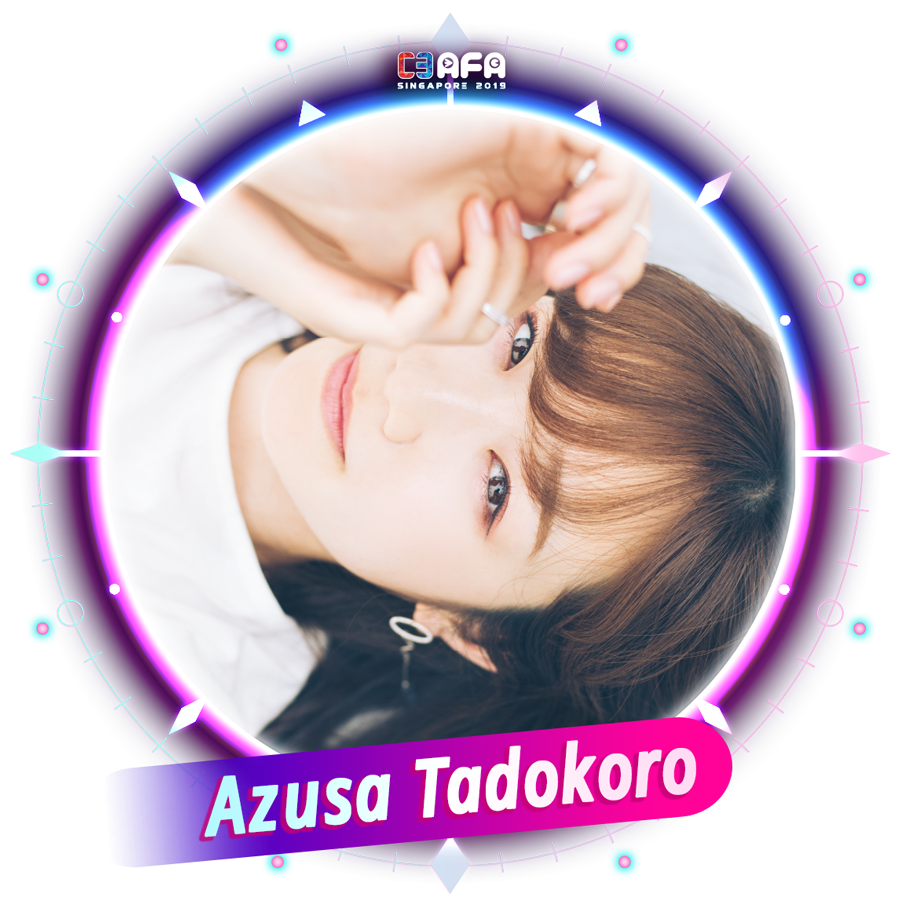 Azusa Tadokoro earned the grand prize at the 36th HoriPro Talent Scout Caravan ~ Next Generation Voice Actress/Artist Auditions held in 2011, and made her debut as a musical artist in 2014 with the release of her first single, Beyond Myself!
Azusa's prominent voice acting roles include Aoi Kiriya (Aikatsu!), Lulu (Myriad Colors Phantom World), Shizuka Mogami (the iDOLM@STER: Million Live!), and Ctholly (WorldEnd). Her current (Fall 2019) roles include Kaguya Shijuin (Kandagawa JETGIRLS) and Opeko (Monster Strike – Ark Savior Noah).
Her solo musical artist career includes eight singles, including her 8th single Little Soldier (ending theme for the 2019 anime That Time I Got Reincarnated as a Slime), and three full-length albums. She will be releasing her 9th single, Equal, on August 21st, and holding her next solo live concert at Tokyo's Katayanagi Arena on November 10th.
Azusa also serves as an assistant personality for the MyuComi Plus radio program aired Tuesdays on the Nippon Broadcasting System platform.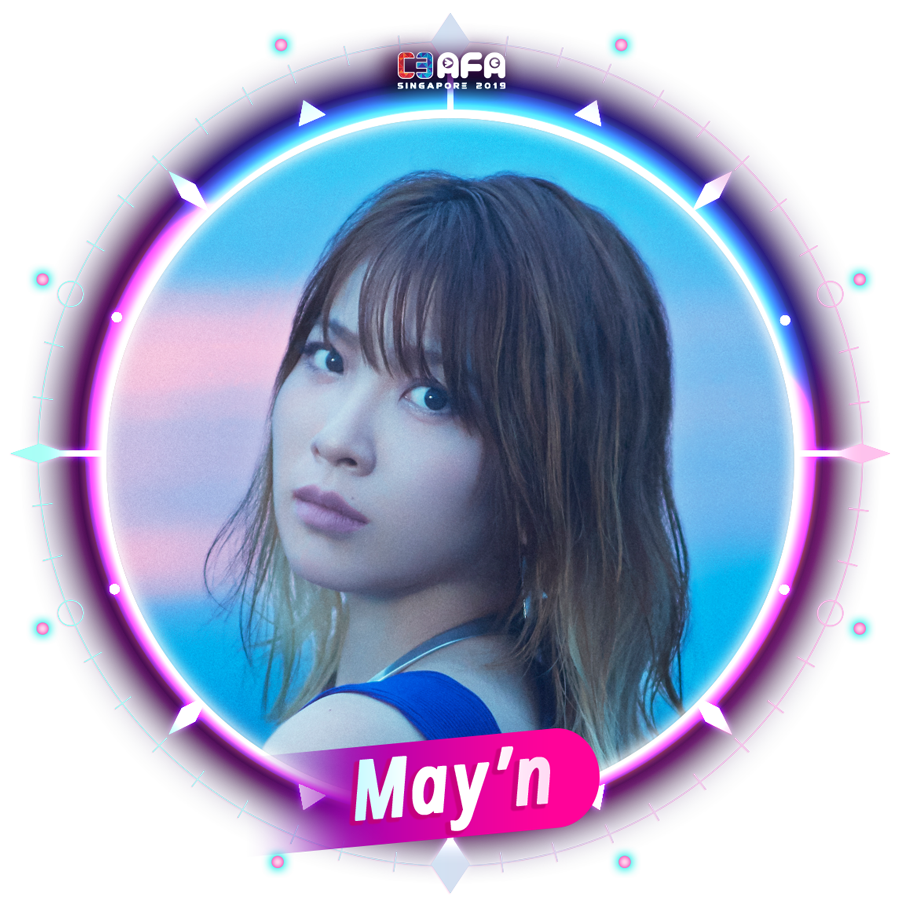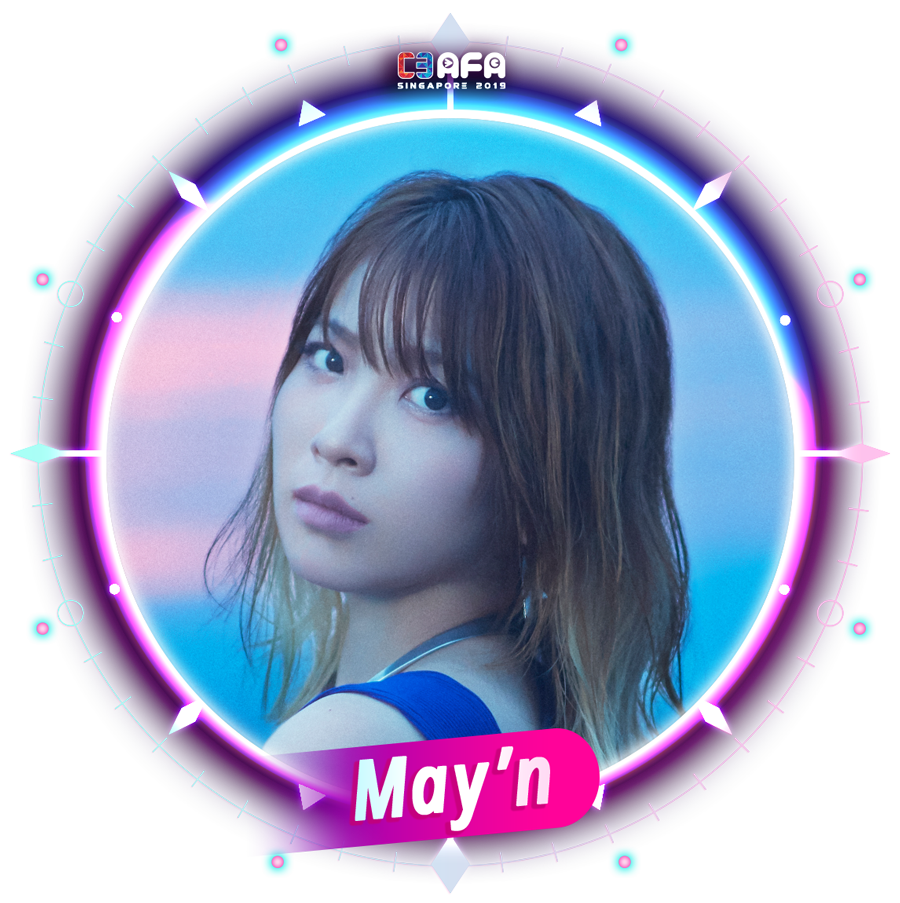 May'n is a vocalist who was a finalist in the 2003 HoriPro Talent Scout Caravan "Love Music Audition". In 2005, she made her major debut at 15 years old with the single "Crazy Crazy Crazy".
In 2007, she was chosen to be the singing voice of Sheryl Nome in the anime Macross Frontier. She has since performed the opening and ending theme songs for many TV anime, dramas, movies and games and has hit the top of the musical charts in Japan with multiple singles and albums. In 2008, she collaborated with Megumi Nakajima (Ranka Lee (vocals), "Macross Frontier") and Yoko Kanno for the single "Lion" and  made her first TV appearance on August 23rd of the same year.
In addition to holding five solo performances at Nippon Budokan and Yokohama Arena, she also completed a world tour in 2010. She has had over 80 worldwide performances including solo performances in San Francisco, Los Angeles and France. She has also participated in events in 14 cities and countries worldwide including Germany, Korea, Shanghai, Hangzhou, Chengdu, Guangzhou, Taiwan, Hong Kong, Malaysia, Philippines, Singapore and Malaysia.
In 2017, she collaborated with the idol unit "Wake Up, Girls!" on the song "One in a Billion" that became the ending song for the anime "Restaurant to Another World (Isekai Shokudō)". In September 2018, she released the single "Good Job!" together with Megumi Nakajima.
With her impressive singing power and high vocals, she performs in various genres, ranging from pop and rock to dance and even R&B, and she has continued to attract people from Japan and around the world.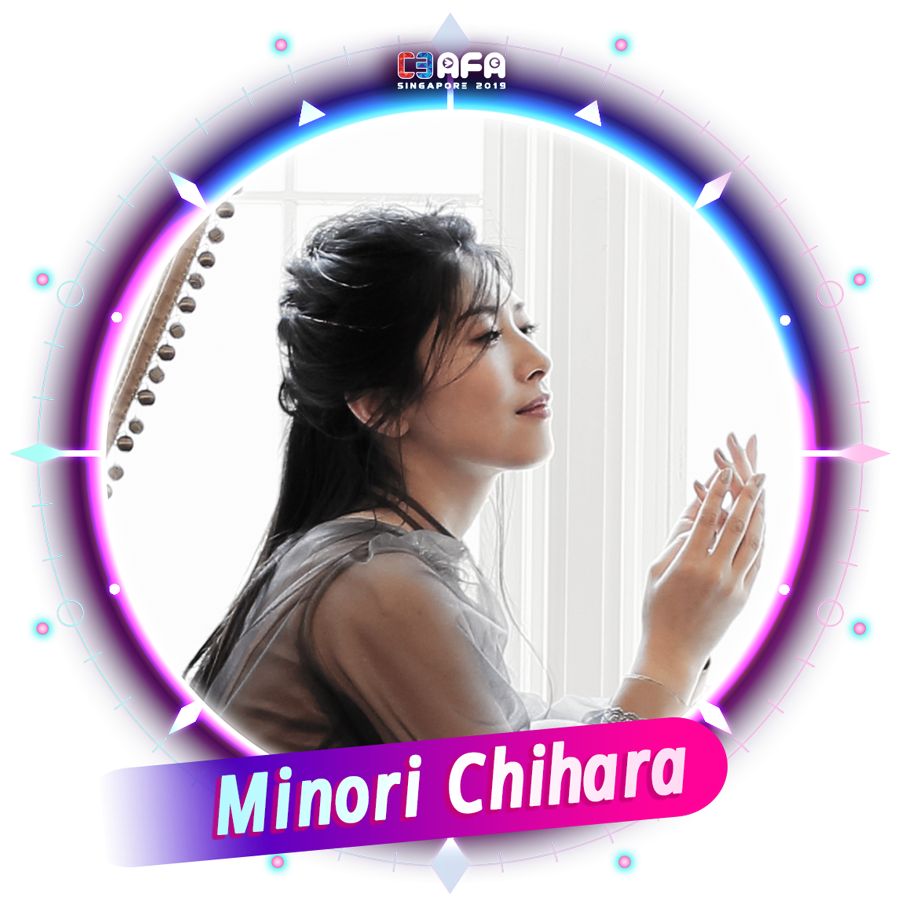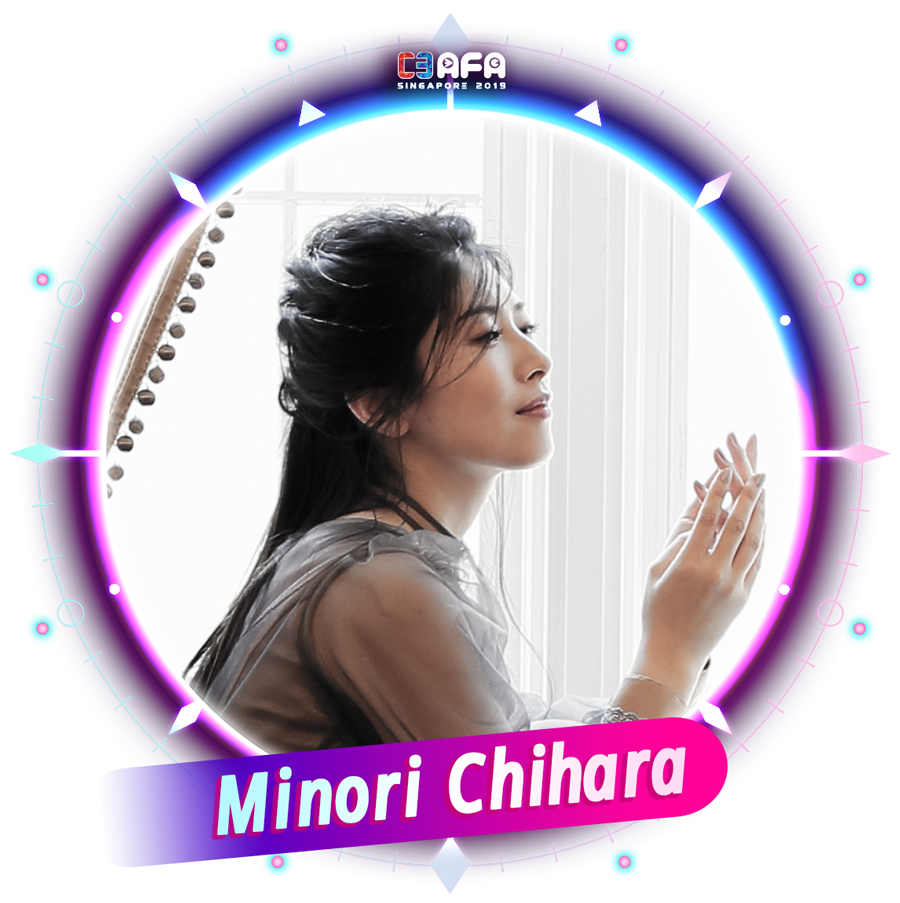 Minori Chihara is a voice actress and recording artiste.
In 2004, she made her voice acting debut playing the character Aya Natsume in the anime series 'Tenjou Tenge'. She started gaining tremendous attention when she got the role of Yuki Nagato in the popular anime 'The Melancholy of Haruhi Suzumiya' in April 2006.
Since then she has performed in many roles, including Chiaki Minami in 'Minami-ke', Kagura Tsuchimiya in 'Ga-Rei -Zero-' and Horizon Ariadust in 'Horizon in the Middle of Nowhere', amongst others.
More recently, she has been cast in the varying roles, including the elder sister-type Kaori Nakaseko in 'Sound! Euphonium', a quiet character, Erica Brown, in 'Violet Evergarden' and a lively character, Nami, from 'Full Metal Panic IV'. With a strong desire to continually improve her voice acting talents, she wants to challenge a greater range of roles. She developed an interest in folk songs in her youth, after being influenced by her father, who often sings and plays the guitar while at home, and became a huge fan of the singer-songwriter Yutaka Ozaki in her middle school years. In high school, she decided to become a singer, after having performed in front of her school in a karaoke competition during the school's culture festival, and even performed on the streets after making her debut as a voice actress. Meeting people through music and seeing their smiles has become her source of energy. Beginning from live houses, event halls, and scaling up to the Nippon Budokan and Saitama Super Arena, she has reached a milestone of 100 solo concerts in August 2017.
In recent years, she has received multiple offers to perform at overseas events, including from North America and various Asian countries. She is very excited to expand her reach and perform overseas, with the dream of being able to do an overseas concert tour someday.