DAY STAGE FEATURED CONTENT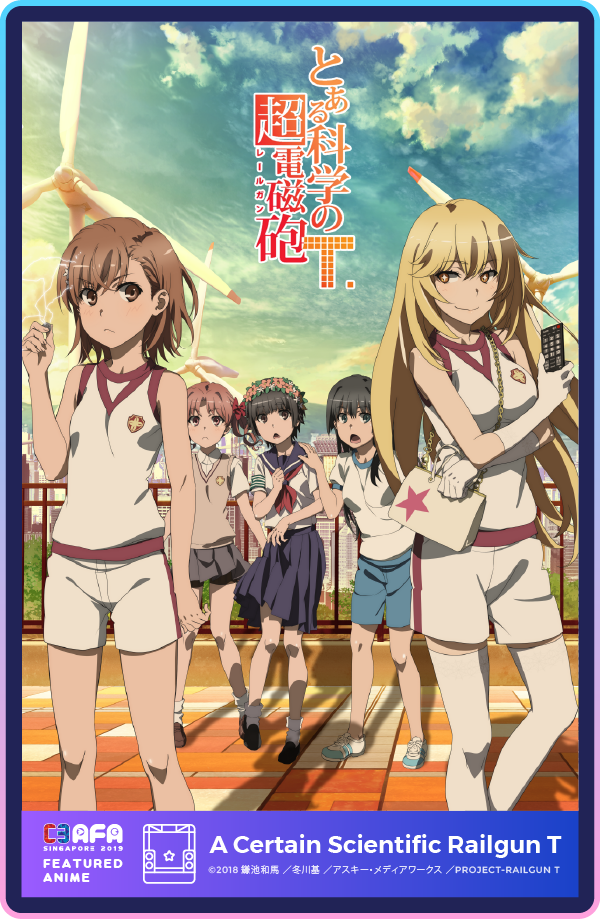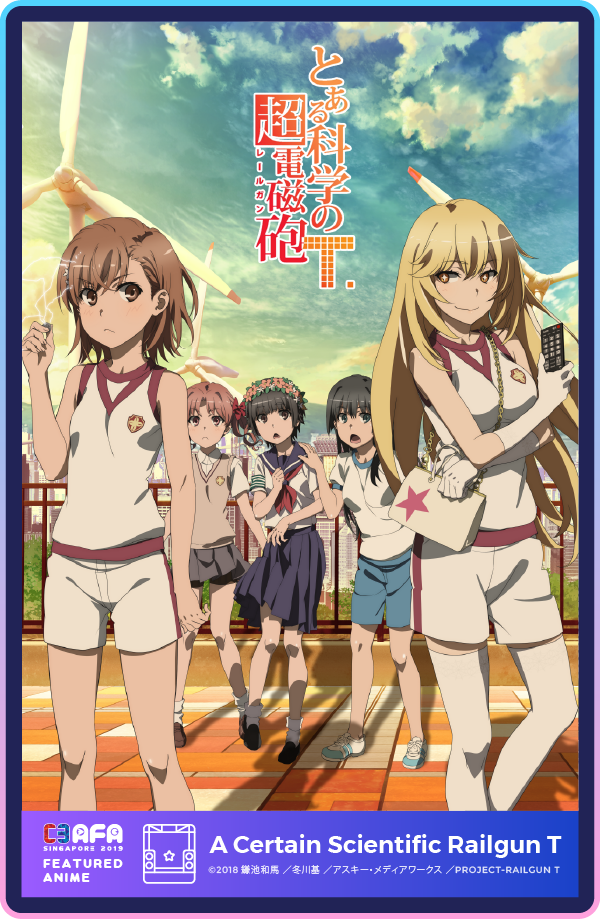 SUN 01 DEC DAY STAGE SPECIAL
DAY STAGE FEATURED ANIME
A Certain Scientific Railgun T
---
A huge city on the western end of Tokyo, with a population of 2.3 million. With 80% of the population being students, this city is known as the Academy City, studying to develop ESP powers that bend the physical laws of the earth.
Receiving an education with a unique curriculum, students that have gained powers undergo regular "System Scans", and are rated on a 6-step scale, starting from "Level 0" to "Level 5". At the summit, stands 7 'Espers', who are celebrated for being the strongest.
One of them is Mikoto Misaka.
As the top "Electromaster", someone who can freely control electricity, she is known as the "Railgun", and is a 14-year old middle school student studying at the famous all-girls Tokiwadai Middle School.
Her junior, JUDGEMENT's Kuroko Shirai, Kuruko's colleague who aspires to be a lady, Kazari Uiharu, and her friend who loves urban legends, Ruiko Saten. As these friends lead a peaceful and ordinary, yet slightly weird life within Academy City, a big, annual event approaches.
The Daihasei Festival. Spanning over 7 days, it's a huge athletic festival in which espers represent their school in various events. During the festival, portions of the city are open to the public, and events are broadcasted globally, hyping up everyone involved.
But behind that gorgeous setting, things are moving without anyone noticing —–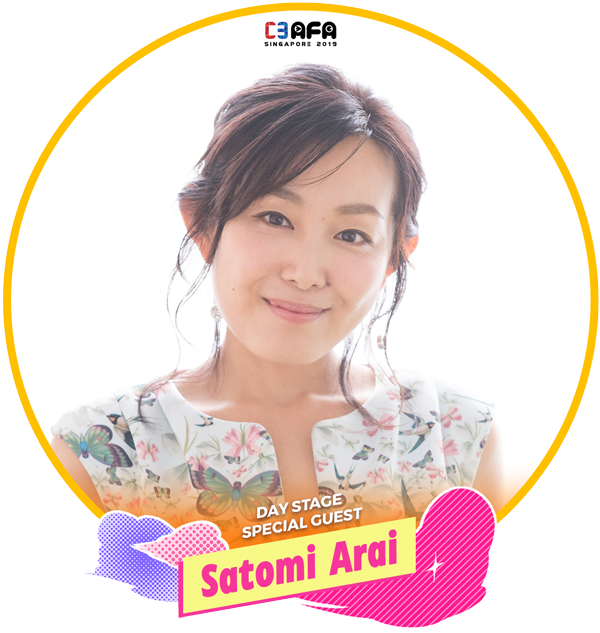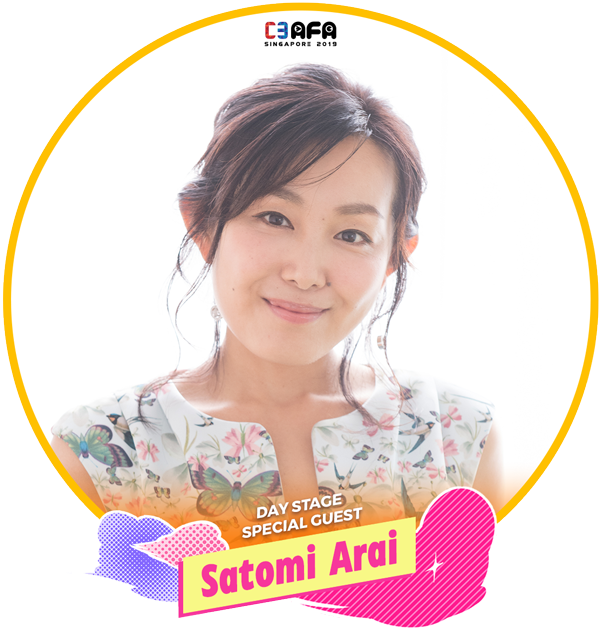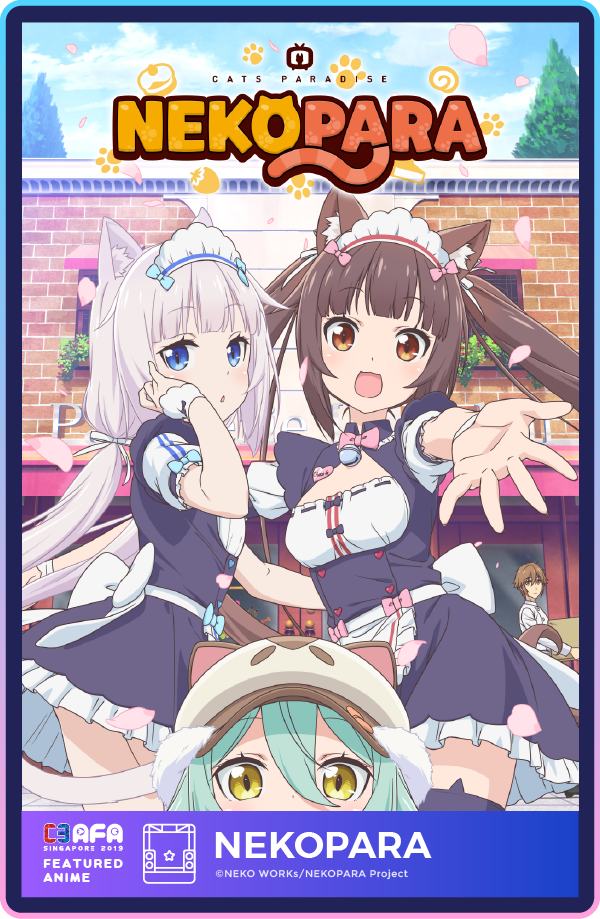 FRI 29 NOV DAY STAGE SPECIAL
DAY STAGE FEATURED ANIME
NEKOPARA
---

NEKOPARA is a visual novel series about living together with humanoid cats. It was designed and created by Sayori, an illustrator. Thanks to NEKOPARA's heartwarming story and cute characters, the series has achieved widespread popularity with fans all over the world!
The game series has sold over 2 million copies. Moreover, NEKOPARA OVA and NEKOPARA Extra ~The Kitten's First Promise~ were successfully funded via Kickstarter, a crowdfunding platform. The OVA project ranked number one in the animation category on Kickstarter.
Kashou Minaduki, a son of a long line of Japanese confection makers, moved out to open his own patisserie "La Soleil". When unpacking his stuff, Kashou found two of the catgirls("neko") that his family had been raising hiding in the boxes: Chocola and Vanilla. He tried to send them back initially, but they begged and pleaded until he gave in. Now they run La Soleil together. They spent some great time with the help of Shigure, sister of Kashou, and other catgirls in their family: Azuki, Maple, Cinnamon and Coconut. One day, when Chocola goes out to run some errands, she meets a kitten.
The story starts with their encounter…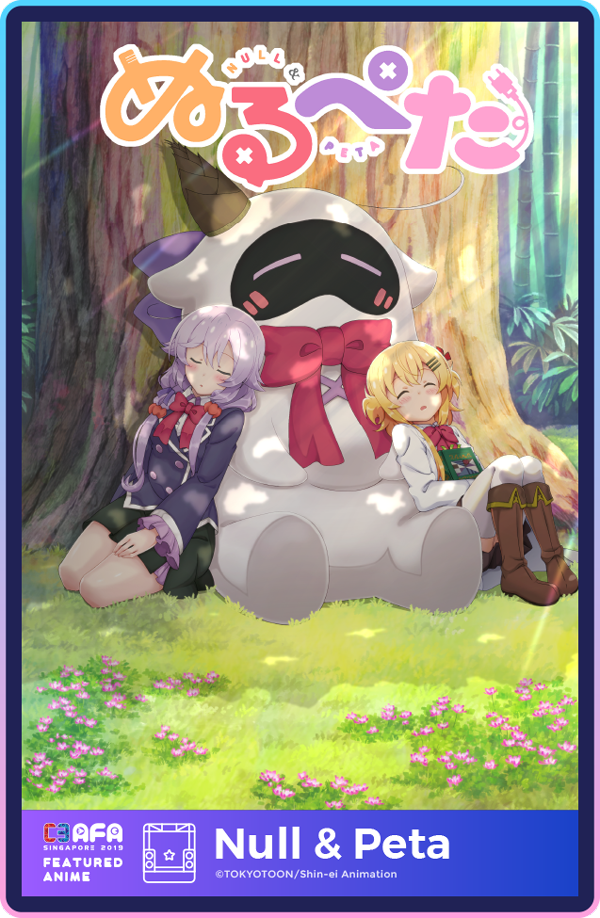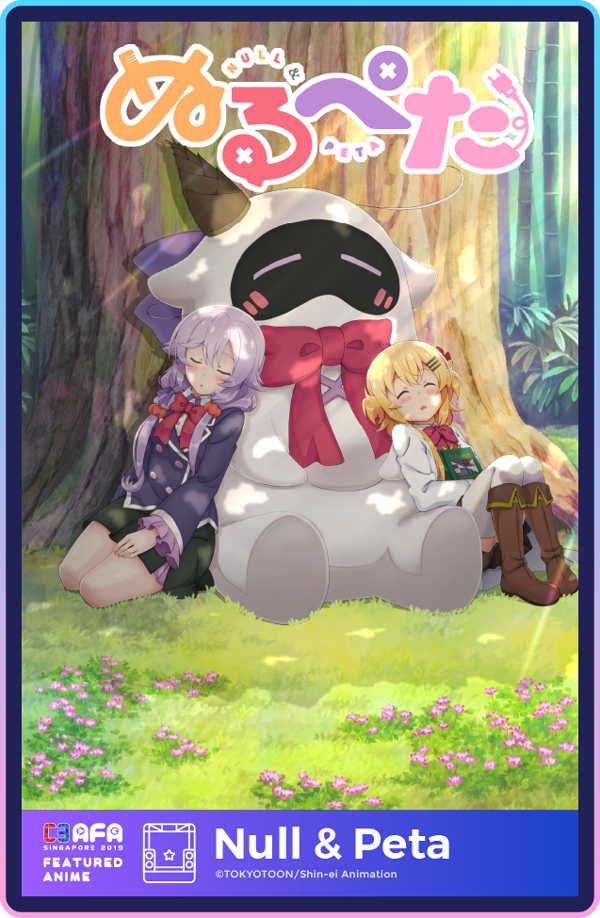 SUN 01 DEC DAY STAGE SPECIAL
DAY STAGE FEATURED ANIME
Null & Peta
---
Get ready for the new game and anime cross-media project Null & Peta!
A disaster-filled comedy about the adventures of Null, a genius inventor and elementary school student, and Peta, her RoboSis who is also one of her inventions!
Distribution of the original anime will begin in October 2019! The game will also launch globally simultaneously!
Genius girl Null suddenly lost her sister in an accident.
But don't worry! Using her wealth of knowledge, she successfully rebuilt her sister as a robot! However, after bringing her back she was a little different than before.The story of Null and her Robot sister Peta will unfold in a disaster-filled comedy about sisterly love!
"Sis! Your plug came out!"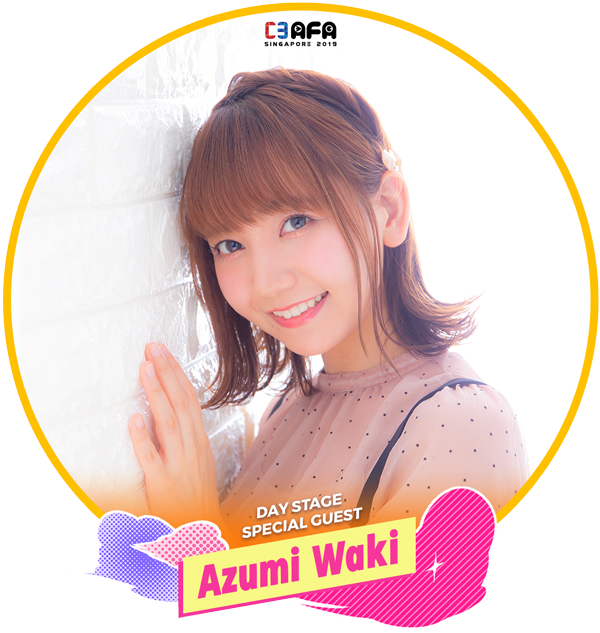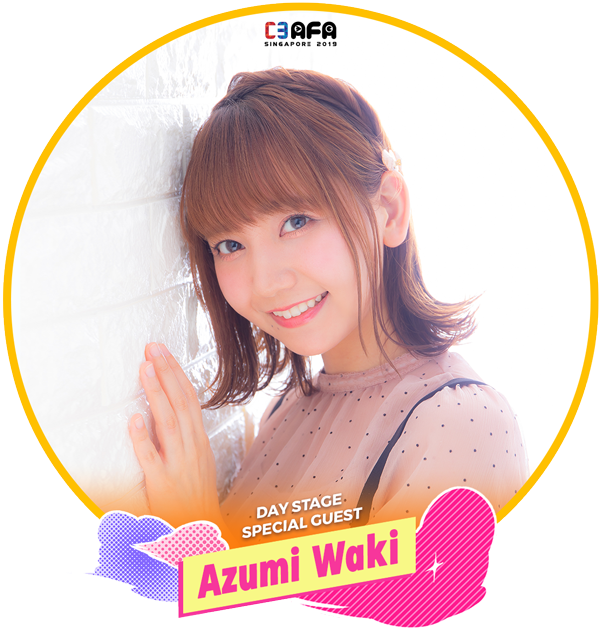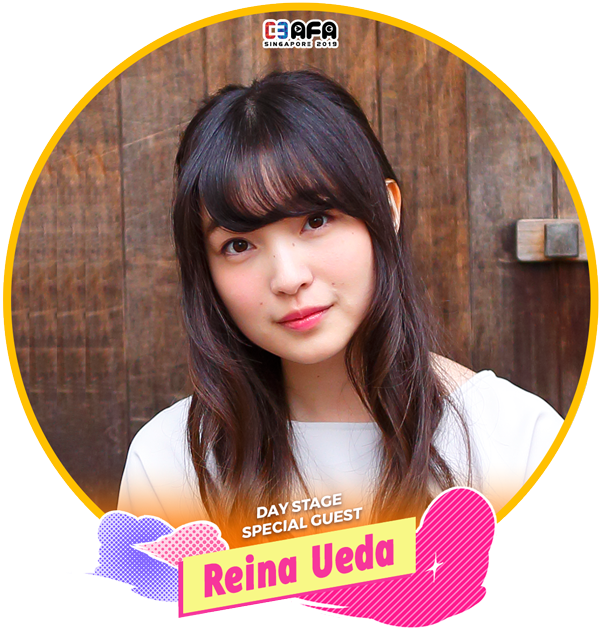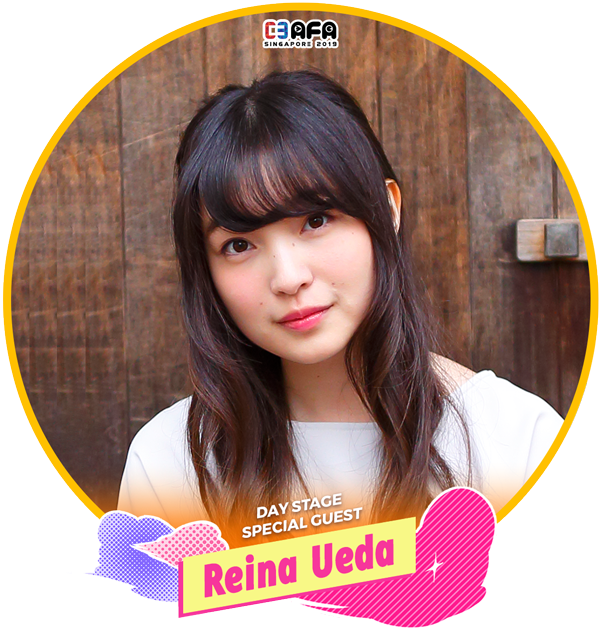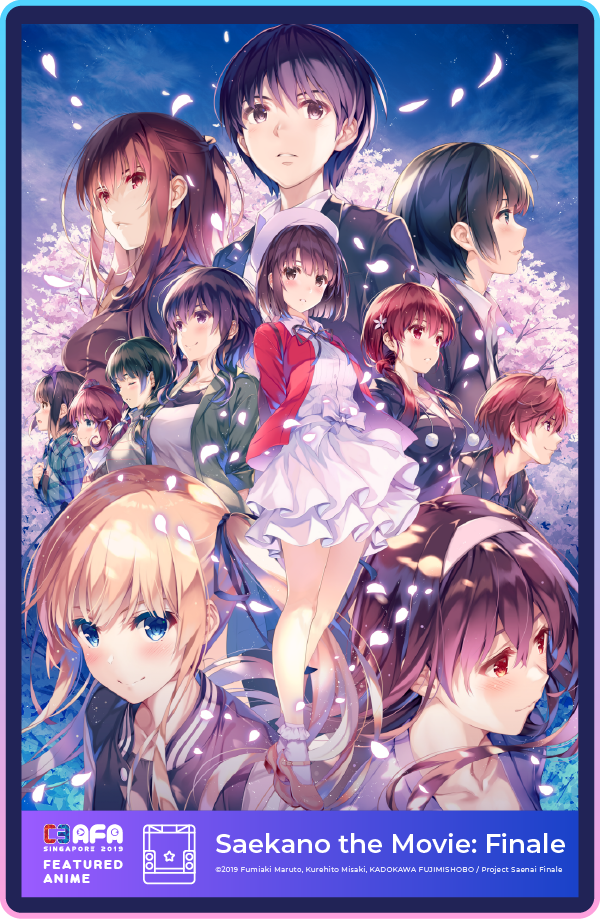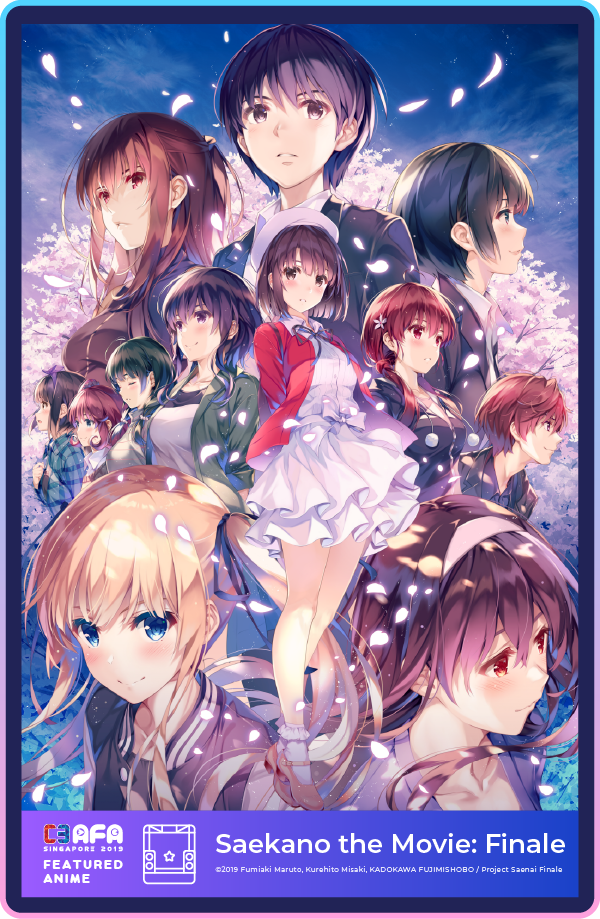 SAT 30 NOV DAY STAGE SPECIAL
DAY STAGE FEATURED ANIME
Saekano the Movie: Finale
---
"blessing software will never be gone…"
 One spring day, Tomoya Aki hits upon the idea of creating a doujin video game with Megumi Kato, a girl
he met under the cherry blossoms, as the main heroine. Tomoya forms a development team called
blessing software with Eriri Spencer Sawamura, an art club member and doujin illustrator, and Utaha
Kasumigaoka, an honors student and successful light novelist. After various setbacks, the team finally
announces its first work…
Later, Eriri and Utaha leave the group to join popular creator Akane Kosaka in developing a major game
called Fields Chronicle. Tomoya, the face of blessing software, continues the group's activities with
Megumi as his deputy. Together they begin developing a new work. Younger student Izumi Hashima is
tapped as the illustrator, while her older brother, Iori, is approached to be the game's producer. Along
with Michiru Hyodo and her band icy tail., Tomoya and Megumi proceed with the development of their
new game, but trouble is brewing…
What will become of Eriri and Utaha's major work? Will the relationship between Tomoya and Megumi
change? And what will be the ultimate fate of blessing software's new game?
The grand finale of the coming-of-age romantic comedy that revolves around a boring heroine.
The reborn blessing software begins! The inspiration a boy was struck by one spring day is on its way up
with no end in sight.
Saekano -How to Raise a Boring Girlfriend- began as a popular light novel series written by Fumiaki
Maruto and illustrated by Kurehito Misaki. Fujimi Fantasia Bunko (KADOKAWA) has published thirteen volumes and six short story collections/fan books since 2012. An anime television series version by A-1 Pictures Koenji Studio (now CloverWorks) aired in 2015 and a second season Saekano♭ How to Raise a Boring Girlfriend.flat aired in 2017. Between the depiction of heroines so cute that they make your heart race, performances that pop by a stellar cast, and brand-new scenarios written by original creator Fumiaki Maruto, the anime series became a hit and a movie was greenlit.
The theatrical anime feature, Saekano the Movie: finale brings back the cast and crew of the TV series
for an all-new work.
Will Tomoya Aki be able to create an indie video game featuring his ideal main heroine? The coda of the
romantic flag rhapsody begins.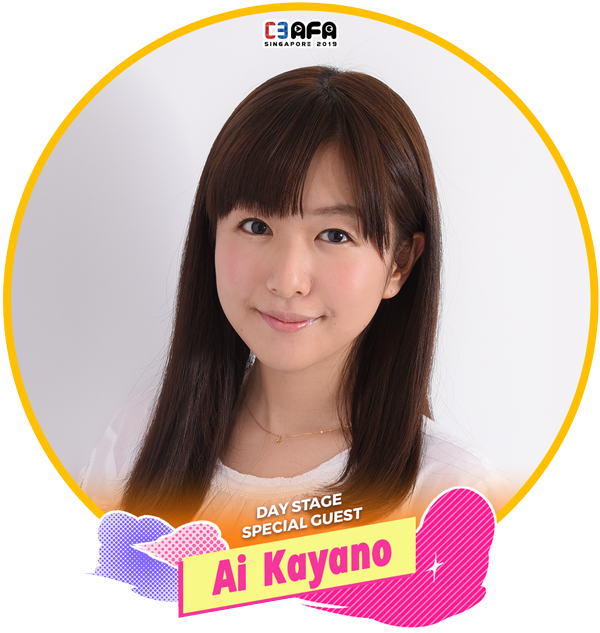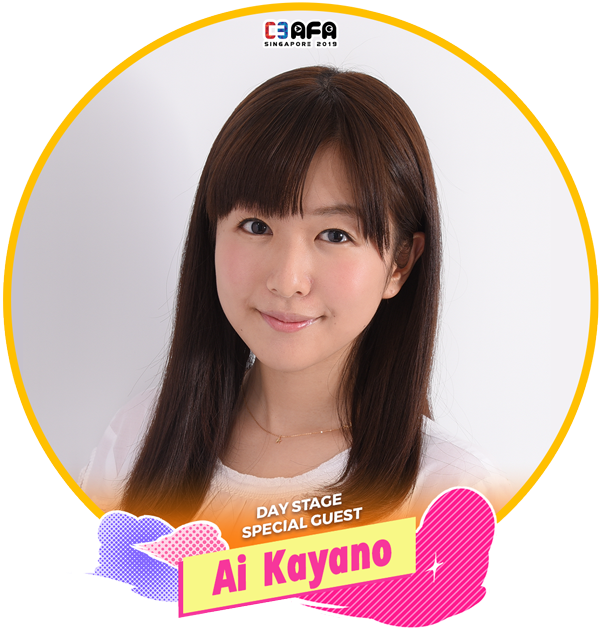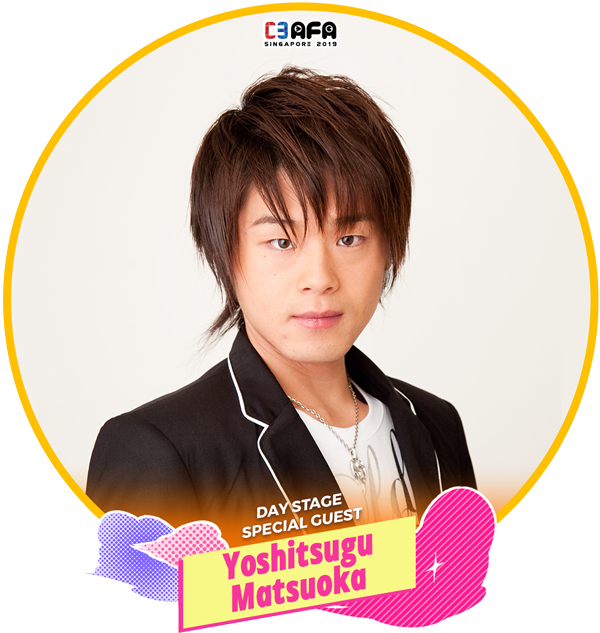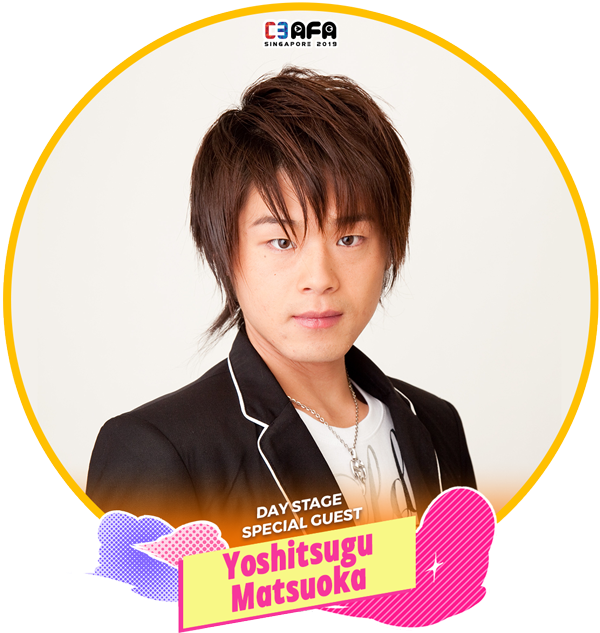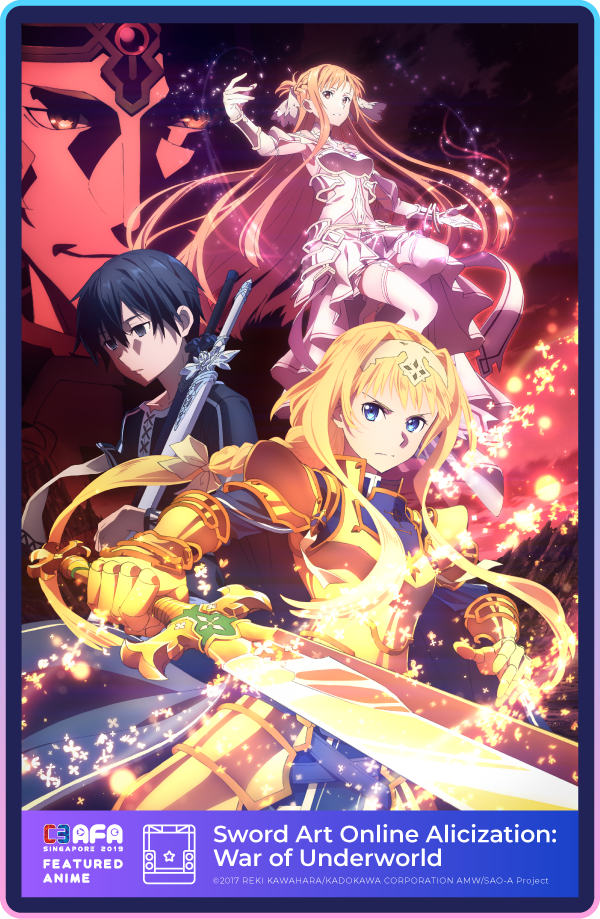 SAT 30 NOV DAY STAGE SPECIAL
DAY STAGE FEATURED ANIME
Sword Art Online Alicization: War of Underworld
---
Kirito, Eugeo, and Alice.
Six months have passed since the two disciples and an Integrity Knight brought down the pontifex, Administrator.
With the fighting over, Alice has been living in her hometown of Rulid Village.
Beside her is Kirito, who has not only lost his arm and soul, but also his dear friend.
As Alice devotes herself to looking after Kirito, she too has lost the will to fight she once had as a knight. 
"Tell me, Kirito… What should I do?" 
Nevertheless, the time for the final load test – one which will engulf the entire Underworld with tragedy – draws relentlessly closer. 
Meanwhile, in the deepest areas of the Dark Territory, the Dark God Vecta has resurrected, as if to have waited for this very moment. Leading an army of dark forces, they begin their invasion into the human empire in hopes of attaining the Priestess of Light.
The human empire force led by the Integrity Knight Bercouli prepares for a war of an unimaginable scale against the army of the Dark Territory.
Even then, Alice is nowhere to be seen, nor the two heroes that saved the realm… 
The curtain rises on the final chapter of the SAO series' longest and most glorious battle
– the Alicization arc.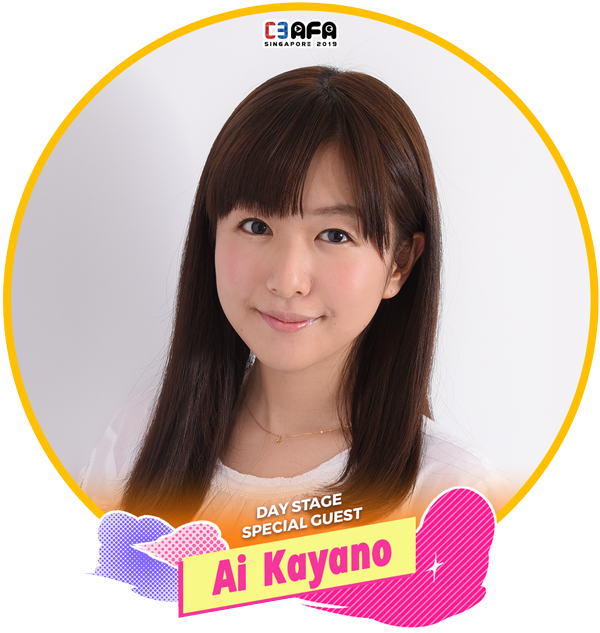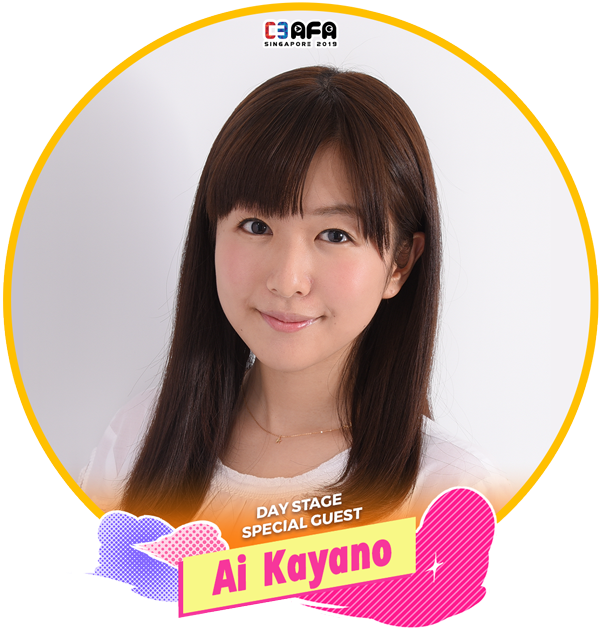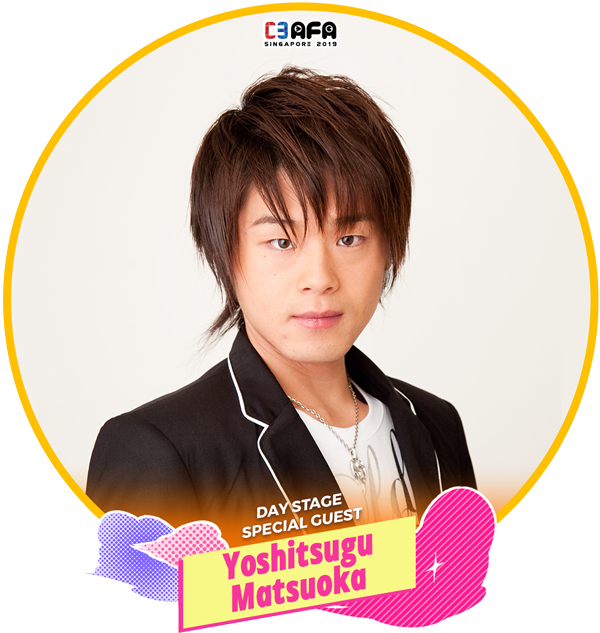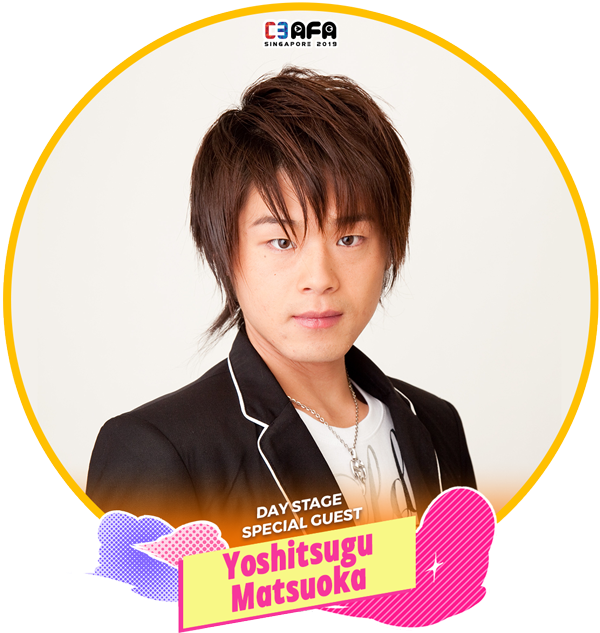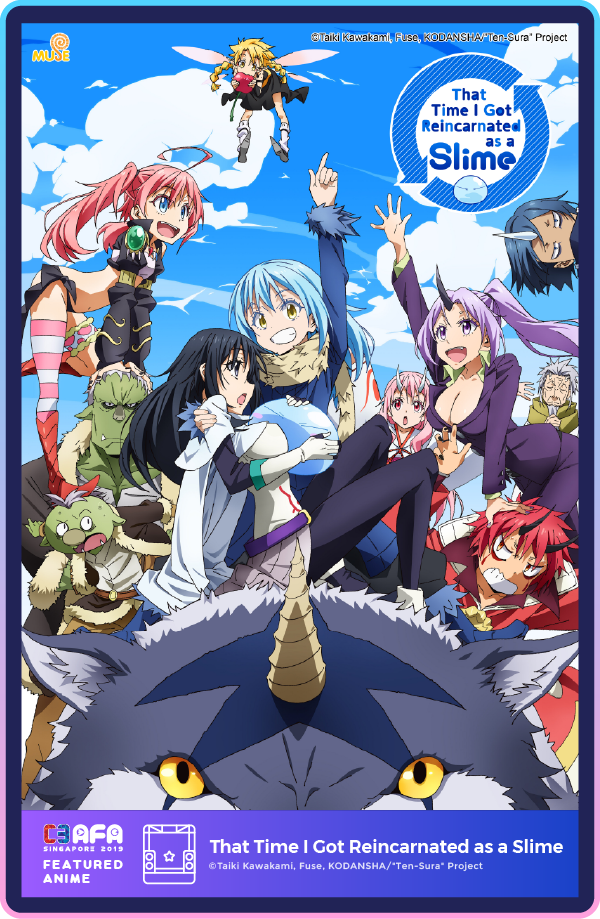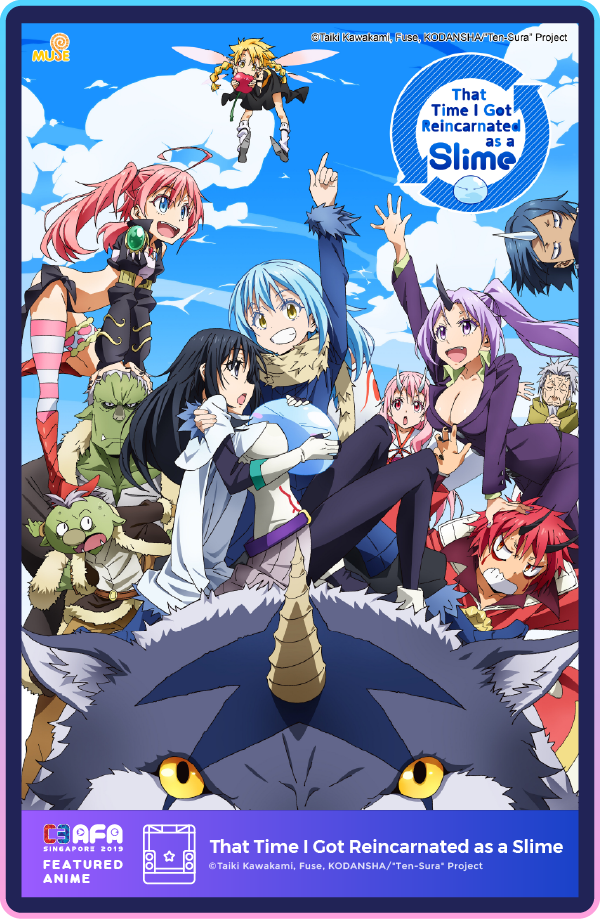 SAT 30 NOV DAY STAGE SPECIAL
DAY STAGE FEATURED ANIME
That Time I Got Reincarnated as a Slime
---
 
Corporate worker Mikami Satoru is stabbed by a random killer, and is reborn to an alternate world.
But he turns out to be reborn a slime!
Thrown into this new world with the name Rimuru, he begins his quest to create a world that's
welcoming to all races.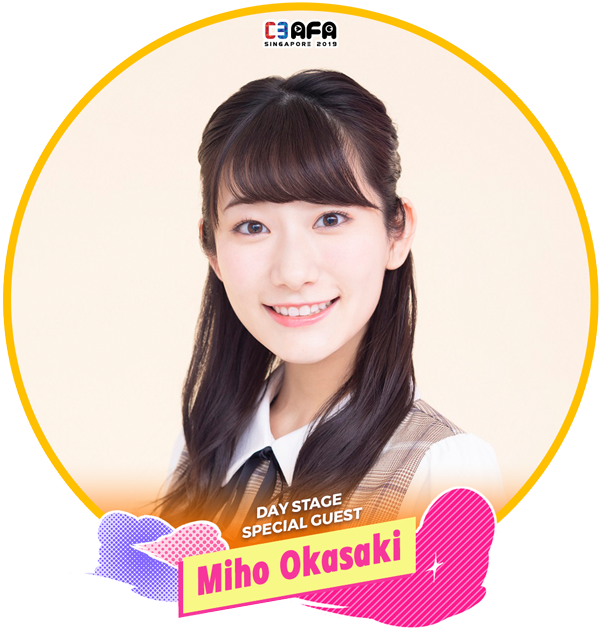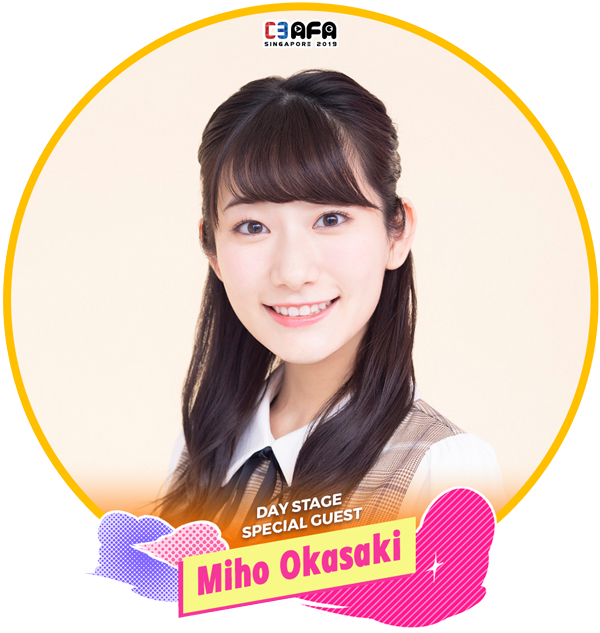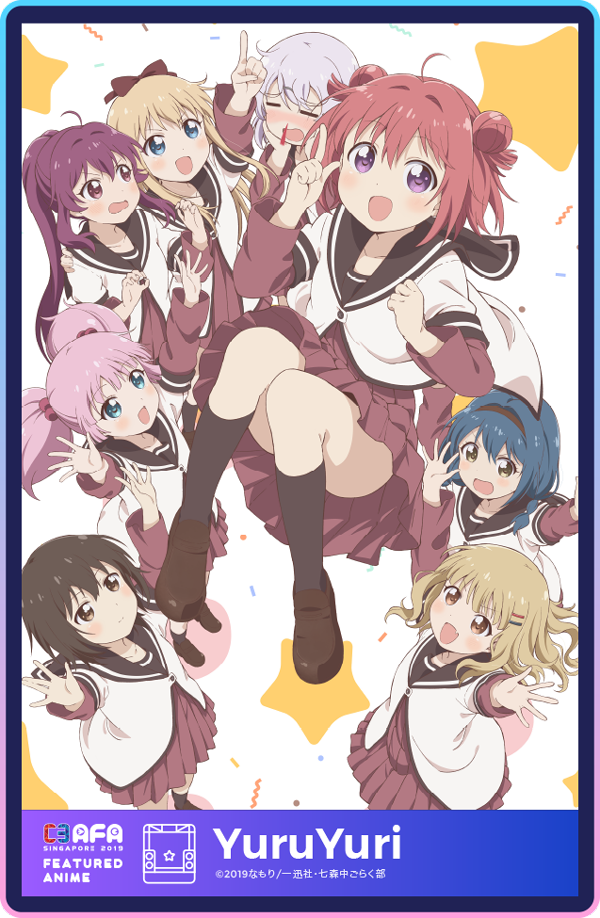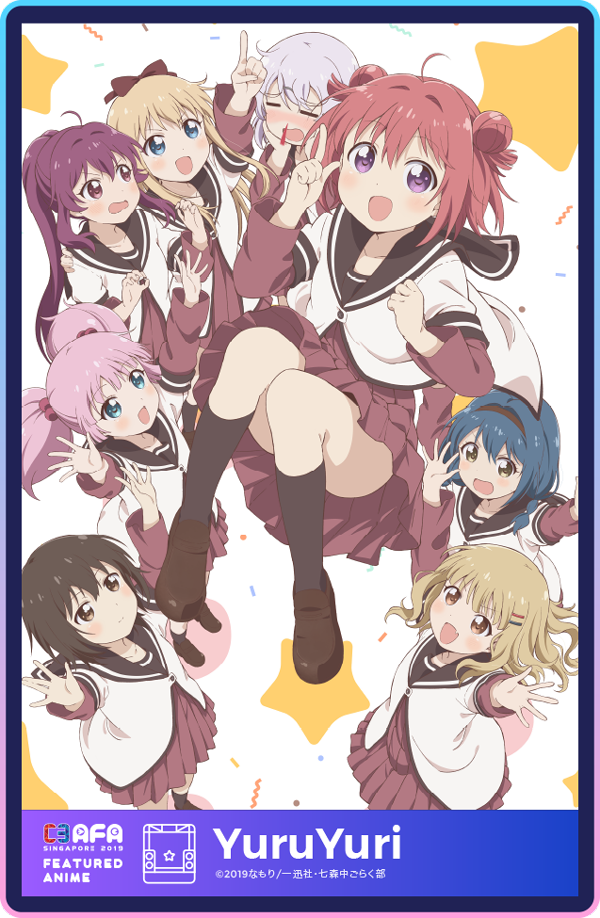 SAT 30 NOV DAY STAGE SPECIAL
DAY STAGE FEATURED ANIME
YuruYuri
---
The never-changing everyday life is back!
The Amusement Club, consisting of Akari Akaza, Kyoko Toshino, Yui Funami, and Chinatsu Yoshikawa, and the interfering (?) Student Council.
A story filled with love that promises to give you energy.
The Amusement Club has been thinking about how to celebrate YuruYuri's 10th anniversary and decided upon having a party with the members of the Student Council. As the date draws nearer, everyone is busy, making cookies, decorating the club room and so on. On the day of the party, everyone is having a great time talking and play games. For the final climax to end the party, Kyoko has an idea for a 'high-tensioned Rock Paper Scissors' game……
【official】
・Official homepage  https://yuruyuri.com/10th/
・YuruYuri Anime Official Twitter page  https://twitter.com/anime_yuruyuri
・YuruYuri Manga Offical Twitter page  https://twitter.com/yryr_yhc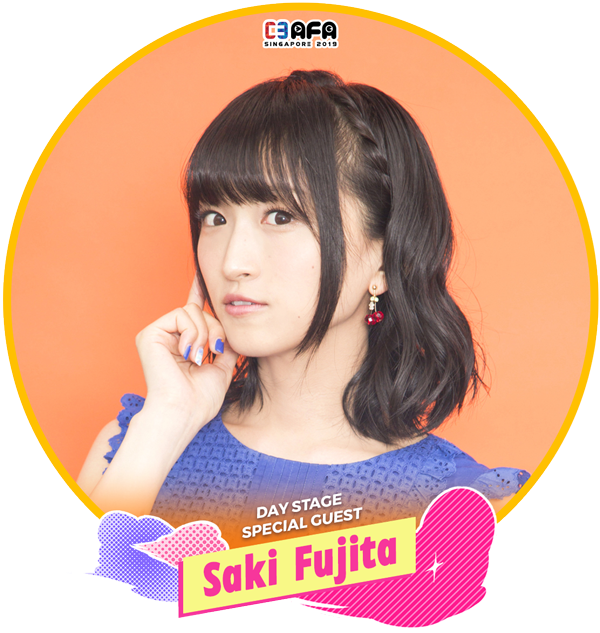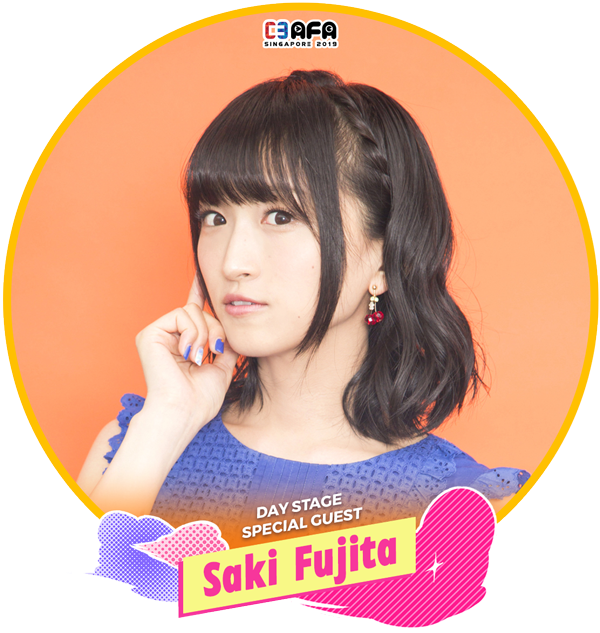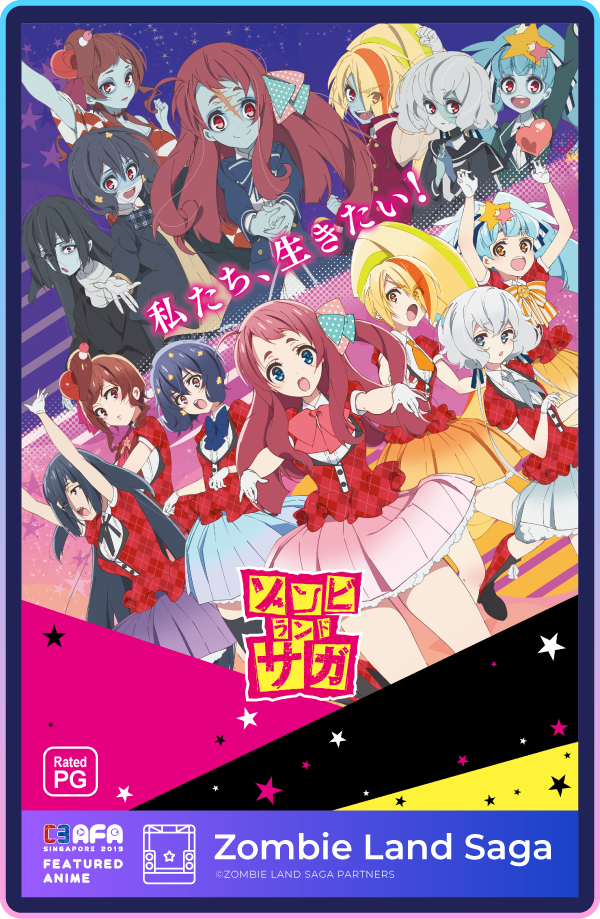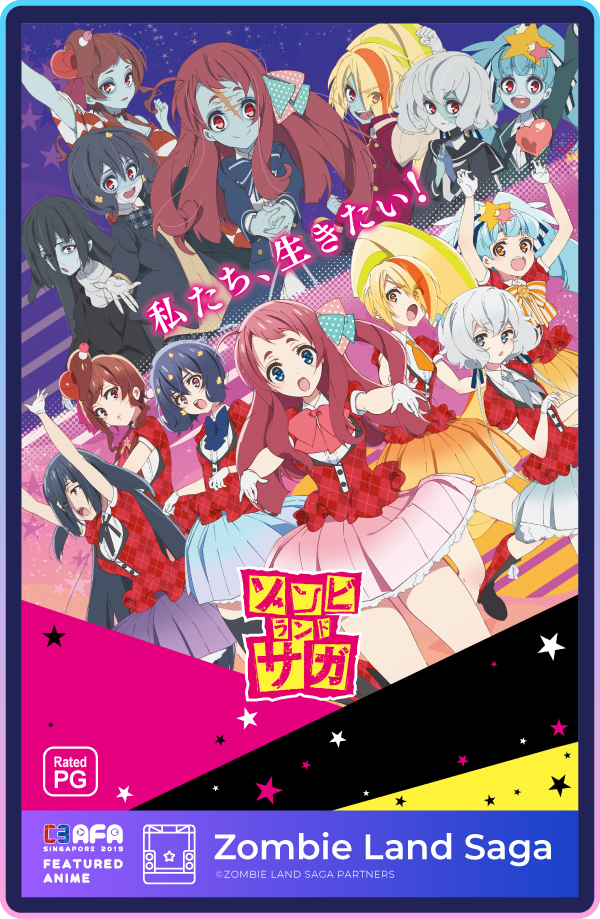 FRI 29 NOV DAY STAGE SPECIAL
DAY STAGE FEATURED ANIME
Zombie Land Saga
---
2008, Sakura Minamoto just became a second-year high school student, has made up her mind to join an idol audition in Tokyo. As she steps out of her house to send off the application, she got ran over by a truck.
2018, Sakura wakes up in a Western-style building without her memories, when she was suddenly attacked by zombies in the form of young girls. As she runs, she realizes that she too, has turned into a zombie. Kotaro Tatsumi shows up, and informs her that she has been revived as a zombie for his 'Zombie Land Saga Project', meant to raise the recognition of Saga Prefecture. Sakura, together with Saki Nikaido, Ai Mizuno, Junko Konno, Yugiri, Lily Hoshikawa and Tae Yamada, Franchouchou was formed and began activities as a 7-member idol group.
Overcoming troubles of living as a zombie and discord amongst the members, Franchouchou has grown and became popular within Saga. In the midst of preparing for a solo concert, Sakura once again got ran over by a truck, and loses her memories of being a zombie, and recalling her terrible luck while she was still alive. Sakura, having lost her will to perform, was encouraged by the other members to stand on the stage. Even with the collapse of the stage in the middle of a blizzard, Franchouchou continues to perform. Sakura regains her memories and reconciles with the members. Hearing the encore cheers, the 7 girls began to sing again.
The same morning. The same music. The same self.
The peace of in the lives of 7 girls suddenly come crashing down.
Coming back from the brink of death, as a zombie…
Without further options, they stepped out into the best, yet worst world of zombies. These girls have all but one wish.
"We want to live"
This is the miraculous saga created by these girls.
An original anime created by MAPPA (Yuri!! On ICE), avex Pictures (Osomatsu-san) and CyGames (Uma Musume: Pretty Derby). Regardless of age or gender or era, a 'new zombie anime' begins in earnest.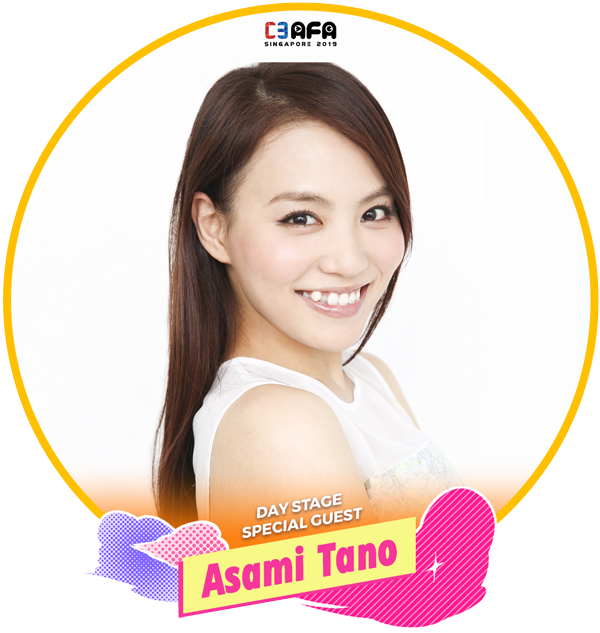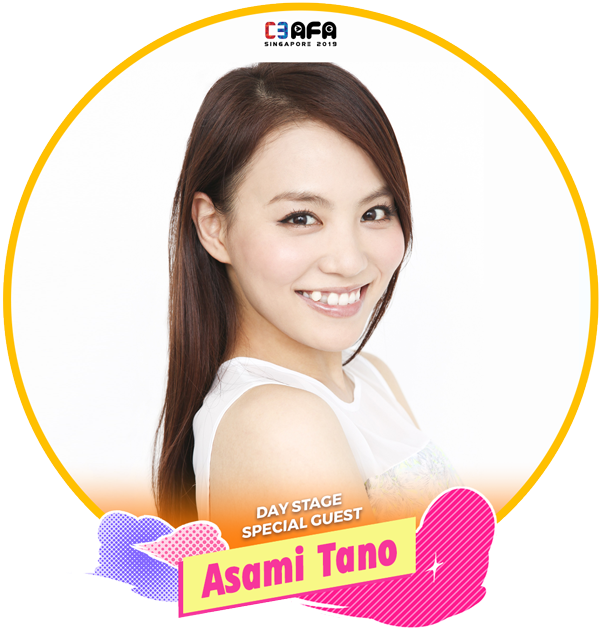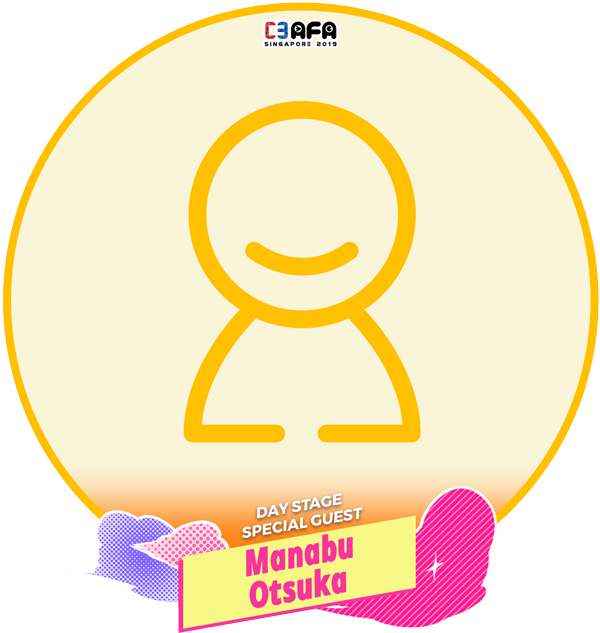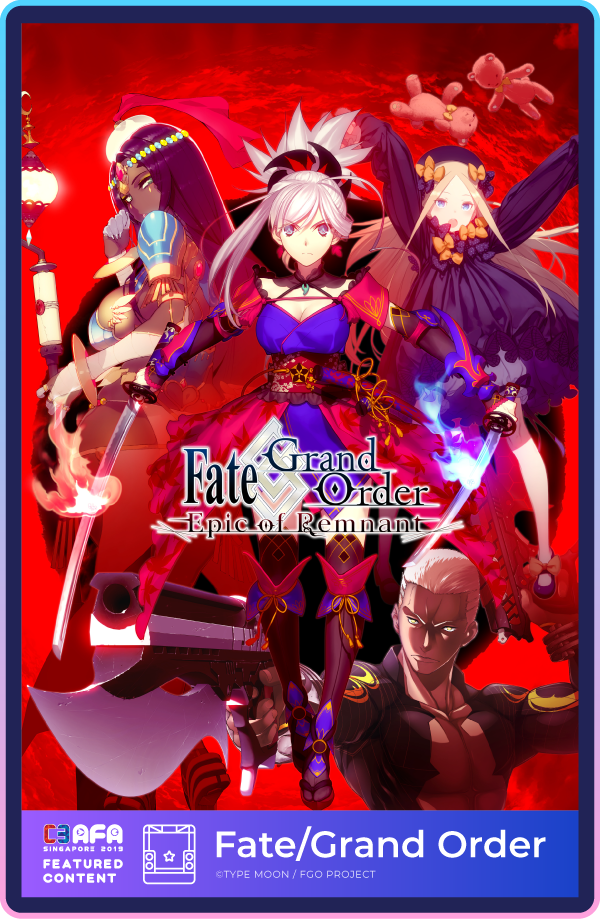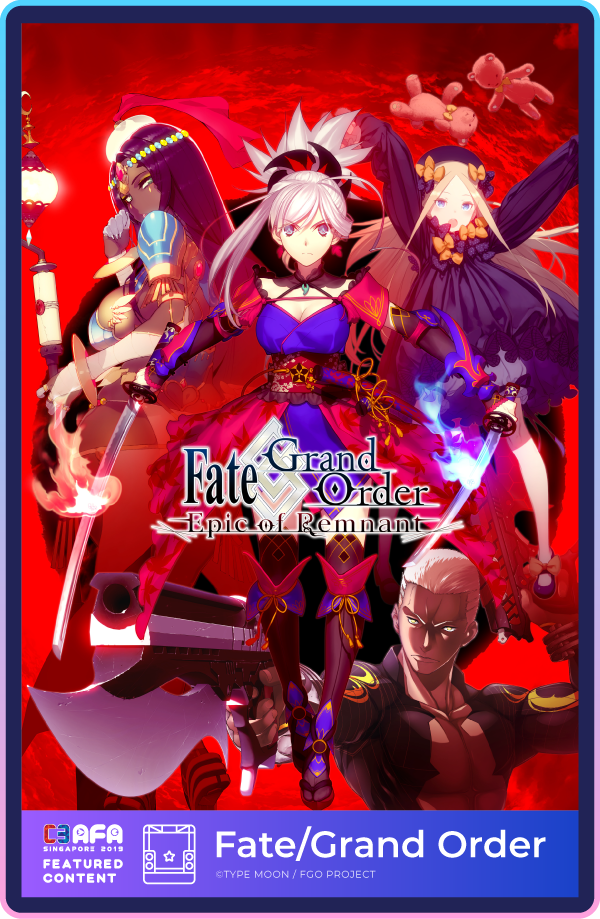 SUN 01 DEC DAY STAGE SPECIAL
DAY STAGE FEATURED CONTENT
Fate/Grand Order
---
 Based on the immensely popular Fate franchise by TYPE-MOON, Fate/Grand Order is a free-to-play role-playing game developed by the FGO Project, consisting of DELiGHTWORKS, Aniplex, and Notes.
In a world where humanity's existence is in peril, players take on the role of "Master", with the ability to summon and command powerful familiars known as "Servants". These "Servants" are powerful reincarnations based on historical figures such as King Arthur, Jeanne d'Arc, and Alexander the Great.
To avert the extinction of mankind, players must embark on a quest known as the "Grand Order", where they must travel back in time to fix the space-time anomalies together with their "Servants."
Along with TYPE-MOON's Takashi Takeuchi and Kinoko Nasu (who are also the original creators of Fate/stay night and Fate/Zero), Fate/Grand Order features the work of numerous renowned illustrators as well as a stellar vocal cast. The main story narrative is presented in a visual novel format, and each "Servant" often has their own personal scenario which the player can explore. Notable for its elaborate scenarios, the sheer volume of lines have made up more than a million words to keep players entertained.