Love Live! Sunshine!!
FEATURED CONTENT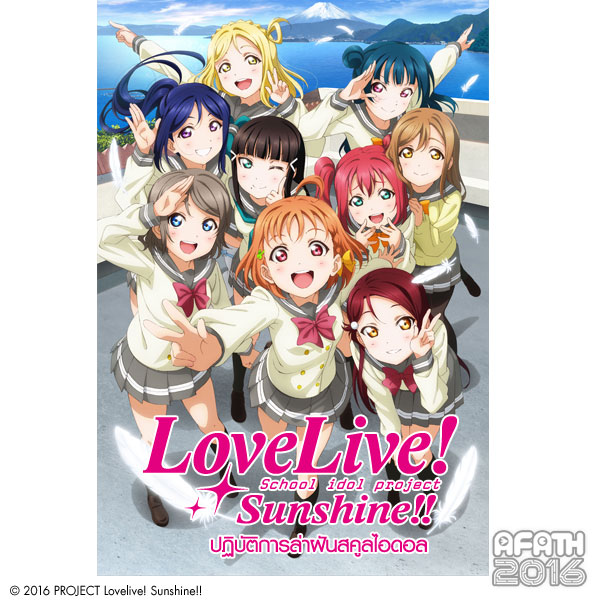 Introduction:
Uranohoshi Girls' High School, a private school in the seaside neighbourhood of Uchiura in Numazu city, Shizuoka prefecture.
A small high school in a corner of Suruga Bay, it is home to nine young girls.
They are led by second-year student Chika Takami and driven by one huge dream:
That is: To become the next generation of bright, sparkling "School Idols"!
As long as we don't give up, any dream can come true~
All we have to do now is keep pushing hard for glory!
Now their "School Idol Project" begins to make their dreams come true!
Aqours Members!
Chika Takami (CV. Anju Inami)
Riko Sakurauchi (CV. Rikako Aida)
Kanan Matsuura (CV. Nanaka Suwa)
Dia Kurosawa (CV. Arisa Komiya)
You Watanabe (CV. Shuka Saito)
Yoshiko Tsushima (CV. Aika Kobayashi)
Hanamaru Kunikida (CV. Kanako Takatsuki)
Mari Ohara (CV. Aina Suzuki)
Ruby Kurosawa (CV. Ai Furihata)
Love Live! Sunshine!!
SPECIAL GUESTS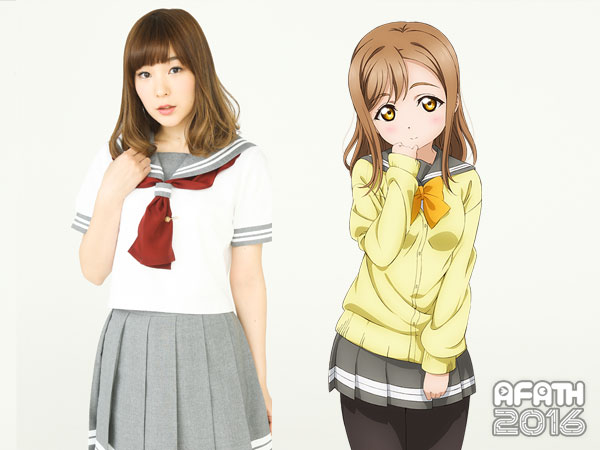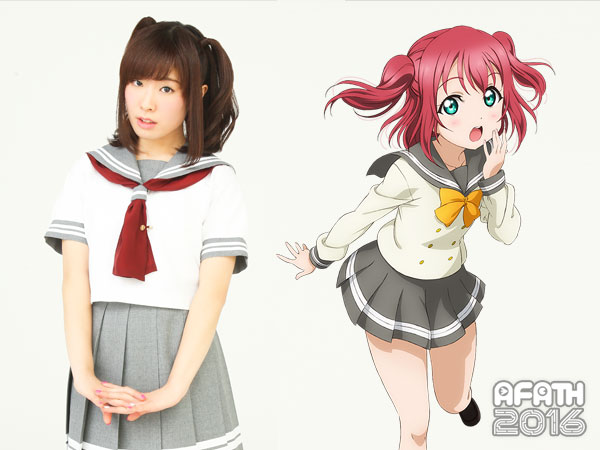 Aqours (Love Live! Sunshine!! )
This year, we are pleased to welcome Kanako Takatsuki (Voice of Hanamaru Kunikida) and Ai Furihata (Voice of Ruby Kurosawa) from Aqours to AFA Thailand!
Hanamaru: A first-year student, the daughter of a family who's run a nearby temple for generations. A fan of reading, she has a deep fondness for Japanese literature. She's also a gifted singer, earning her a spot in a choir and gentle and caring for those around her.
Ruby: A first-year student who's almost always nearby her good friend Hanamaru. Fearful and tends to cry a lot, but still has a tough interior, forged by her role as a girl in a rich, well-known family.Always looked up to pop idols. Needlework is the only thing she's really great at.
What will happen when Kanako Takatsuki and Ai Furihata come together on stage? Come join them at the AFA Thailand Love Live! Sunshine!! special talk stage to find out!!!