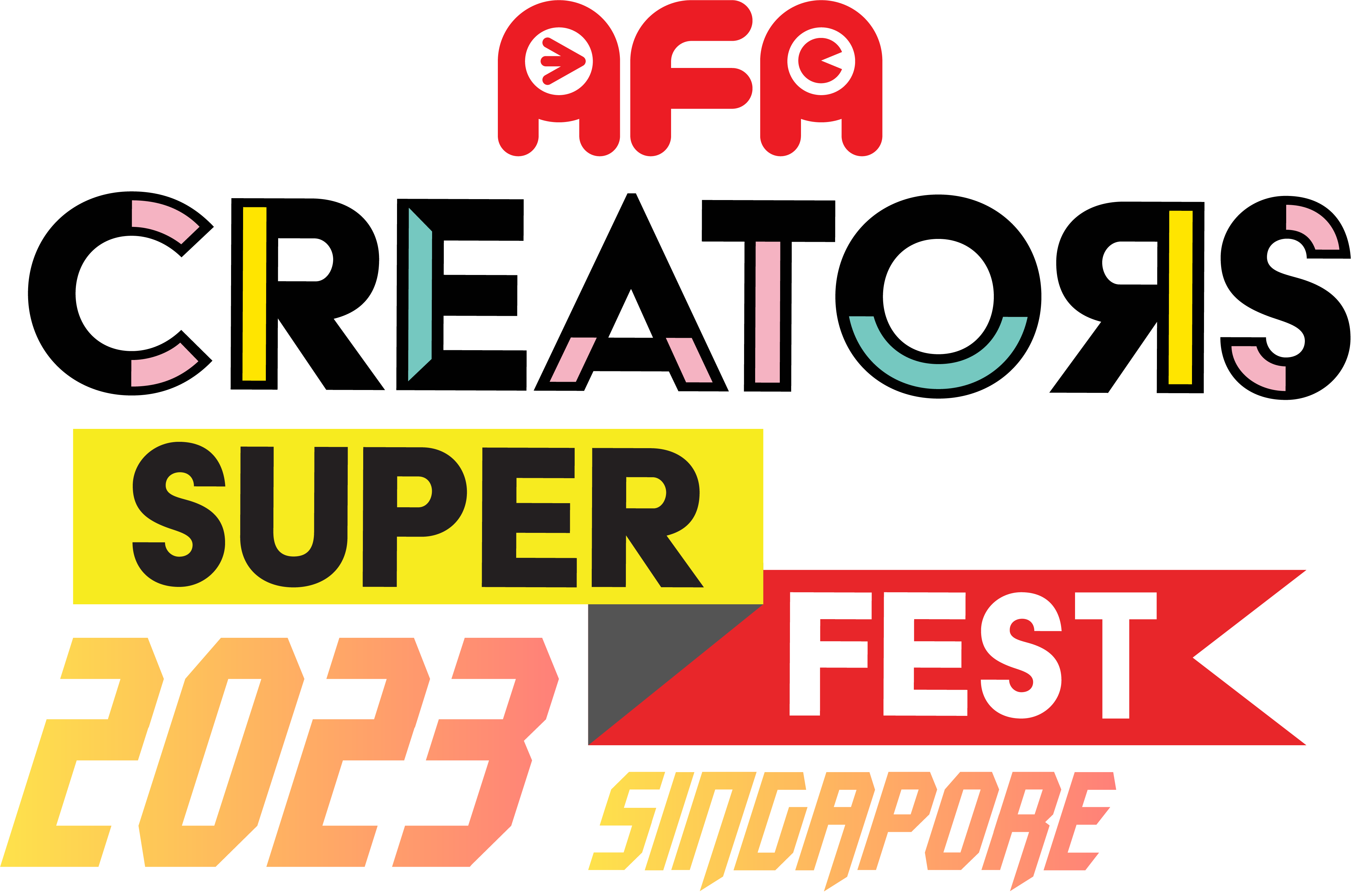 22 – 23 JULY 2023
SINGAPORE EXPO HALL 5,
10AM – 7PM
Step into a world where your passions come to life!
Bringing together the brightest and most talented creators from the Anime, Comics and Games (ACG) community. Come celebrate with us!
Tickets are on sale now!
© 2023 SOZO Pte Ltd. AFA – Anime Festival Asia is a registered trademark of SOZO Pte Ltd. Illustration by Merryweather Media

Exhibition
Check out what's happening in our exhibition hall at AFA Creators Super Fest!
More exciting content to be announced!
Register for AFA Creators Super Fest 2023
Are you part of a community that is keen to share your interests with others or recruit more members?
Register your interest here!

Contact Us
More details and information on AFA Creators Super Fest 2023 will be released subsequently in the time leading up to the event.
Should you have a question, please dop us an email.
If you would like to receive press releases, please register for our Media List here.
About Anime Festival Asia (AFA)