KOTOBUKIYA PRESENTS
FRAME ARMS GIRL SPECIAL TALK SHOW
KOTOBUKIYA has an important announcement to make and a Special Guest will be invited to reveal it during the Event!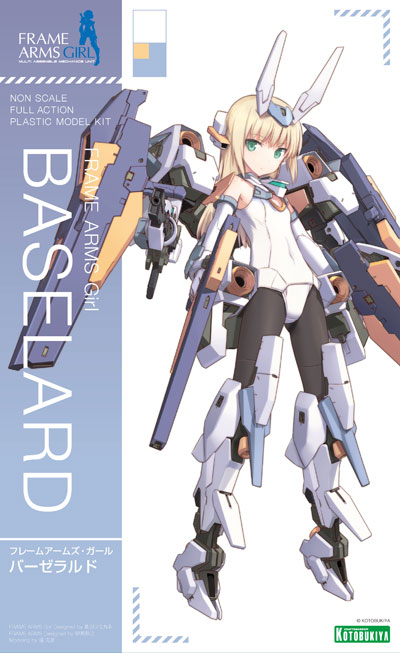 Originating from Japan, FRAME ARMS GIRLS has been a hot topic of discussion amongst the hobby market in Asia. For this special talkshow, the producers responsible for its promotion will be here in Singapore to speak with everyone.
There will be much that you can only see and hear at AFA Singapore.
CATCH THIS AT AFASG 2016!
FRIDAY 25 NOV
01.45PM : Kotobukiya Presents FRAME ARMS GIRL SPECIAL TALKSHOW at MAIN STAGE
SATURDAY 26 NOV
02.50PM : FRAME ARMS GIRL – SPECIAL MEETING with Celebrities – at AKIBA STAGE
■ Introduction
What is FA:Girls?
Personified bishoujo characters from Kotobukiya's original robot series, Frame Arms.
Compatible with weapons and armors from M.S.G weapon series and Frame Arms series. Customize your own Frame Arms Girl (FA:Girl)!
FA Design: Takayuki Yanase
FA:G Design: Humikane Shimada
■ About KOTOBUKIYA
In 1947, KOTOBUKIYA was built as a toy store in Tachikawa, Tokyo, and it became a limited liability company in 1953. While always continuing to focus on retail sales, KOTOBUKIYA first venture into original products as a model kit manufacturer began in 1983 with Armament, their first original model kit. This was followed in 1985 with King Godzilla, their very first licensed kit.
What really set apart KOTOBUKIYAfrom other model kit manufacturers was the acquisition of the model kit license for Mobile Suit Zeta Gundam THE-O mecha, the first time a company other than Bandai was able to release Gundam products!
Their first foray into the non-kit busienss was in May of 1989 with soft vinyl statues and the Active Styling Figures (today branded as ARTFX Statues). Since then, they have increased their lineup with fully assembled and painted resin statues (now known as KOTOBUKIYA Fine Art Statues), Action Figures, One Coin Mini Figures and more!
As a model kit manufacturer, they were always striving to further improve the material and detail and articulation of their kits. That level of commitment has continued throughout all product types that they have developed, and KOTOBUKIYA is renowned for their quality and dedication to craftsmanship.
In their retail stores, they hold annual sculpting and painting contests, which is judged by their in-house and other known sculptors and outside judges, including the editor-in-chief of Hobby Japan, the Japanese model magazine. The number of entries normally exceeds three hundred, with entrants from all over Japan. In fact, many entrants at the contests have been scouted by the industry manufactures in Asia over the years.
They attracted the attention of not only top artistic talents, but also the favor of publishers and licensors who wish to work with only the best collectible toy industry has to offer.