JKmeshi!/CG Galaxy/NAZOTOKINE
Anisong LIVE!

AKIBA STAGE SPECIAL GUESTS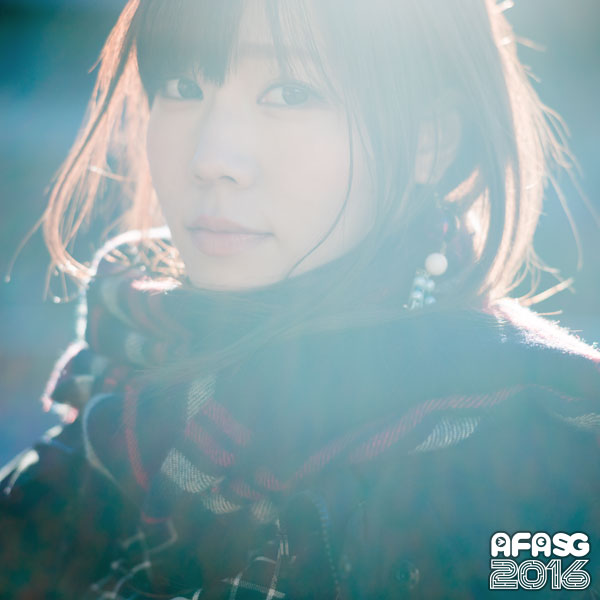 aki
AKIBA STAGE SPECIAL GUEST
aki
aki was born on 14th of March in Matsusaka City, Mie Prefecture.
On 27 May 2007, she passed the first round of AKB48 research student auditions (4th generation). She was an opening member for SKE48 on 31 July 2008 and was selected to join Team S. She had many concert performances and TV appearances while in SKE48, even making an appearance at the prestigious annual NHK Kouhaku Song Battle in 2012. On 31 April 2014, aki graduated from SKE48 to pursue her solo singing career goals.
25 February 2015: aki released her first single "FLASHBACK", which sold over 7000 copies nationwide
9 March 2016: aki released her first mini album "Daybreak", her hi-res version earned 1st place on Japanese Rankings. She also began her Tokyo-Nagoya-Osaka Tour that month.
2016/8~ aki (aka. Aki Deguchi) joined Crocodile Records
2016/11/9 Ending theme "destiny" for TV anime "Nazotokine"
2016/11/16 Ending theme for TV anime "Crane Game Girls Galaxy"
Official Support Song "Kagawa Five Arrows" for Japan Pro Basketball League (B.LEAGUE)
2016/10 Monthly Yomiuri Television Ending song "Onriki"
2016/10 Monthly Yomiuri Television Ending song "Peach Cafe"
2016/11 Monthly Chūkyō Television Ending song "Junkin"
2016/11 Monthly Chūkyō Television Weather Corner song "Catch"
New Single "Zettaiteki Seiten Aozora" released
She has participated in numerous events, including SEA STUDIO 2015, MIE MUSIC SUMMIT, 2016 CHUO OASIS LIVE.
aki is also the Matsusaka City Brand Ambassador.
Her special skills include singing and calligraphy. She enjoys playing alone, reading guro manga, as well as watching festivals and sports.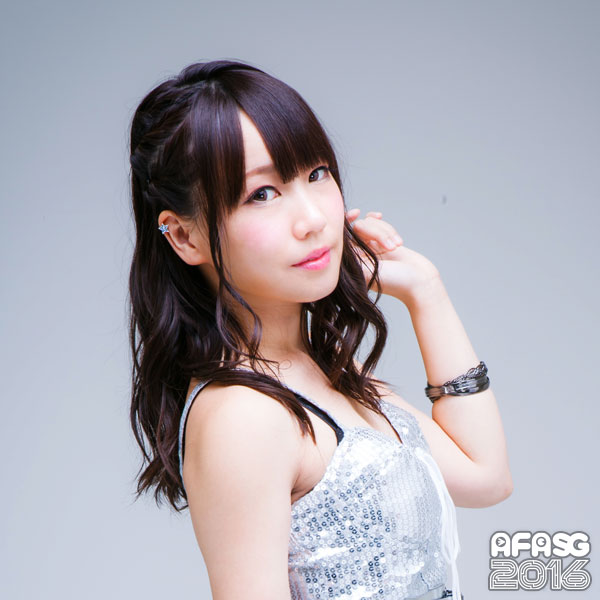 Yuzu Fujisaki
AKIBA STAGE SPECIAL GUEST
Yuzu Fujisaki
Learning to play the piano since her childhood, Yuzu Fujisaki's interest in music over the years led her to become a singer. Specialising in vocals, dance, lyrics and more, she makes event appearances in Japan as well as overseas. Although she normally seems to be mature and calm, her ability to radically switch to a totally different powerful singing voice on stage is her appeal point.
– She received the Best Performance Award at MUSIC VIDEO FESTIVAL 2016.
– Her 3 singles "Trick on eyes", "Fuzee" and "RIDE on BREEZE" will be featured as BGM tracks in the game Roller Coaster Dreams on 22nd December 2016.
– She performed the Opening Theme for TV anime "Nazotokine", which began airing in October 2016.
Her first single "Dimension Sky", the Opening Theme of TV anime "Nazotokine" will be on sale from 9th November 2016 onwards!
CATCH THEM ON THE AKIBA STAGE!
FRIDAY 25 NOV
12.25PM : JKmeshi!/CG Galaxy/NAZOTOKINE Anisong LIVE! – aki and Yuzu Fujisaki
SATURDAY 26 NOV
01.50PM : JKmeshi!/CG Galaxy/NAZOTOKINE Anisong LIVE! – aki and Yuzu Fujisaki