Shojo Complex
AKIBA STAGE SPECIAL GUESTS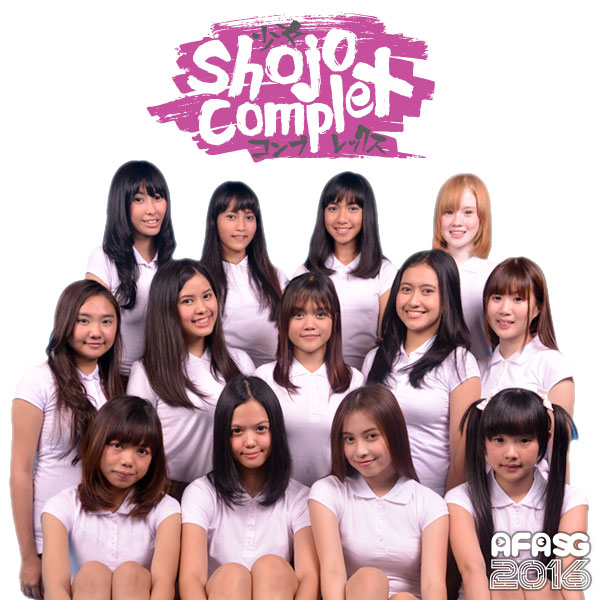 Shojo Complex
AKIBA STAGE SPECIAL GUEST
Shojo Complex
Based in AEON MALL BSDCITY in Jakarta, Indonesia, Shojo Complex began their activities in June 2016.
With Jakarta as their home base, Shojo Complex aims to expand their activities not just to Southeast Asia and Japan, but to the whole world. With the theme of love, heart shapes and girls' growth, they are a special unit which expresses happiness through their energetic songs and dances!
After a second round of auditions on 13th November 2016, the group will receive a brand new power-up of 8 new members, in addition to the original 13 who passed the first audition, so please look forward to Shojo Complex!
Hashtag #shojo_complex
CATCH THEM ON THE AKIBA STAGE!
SATURDAY 26 NOV
05.35PM : Shojo Complex 1st Showcase in Singapore
SUNDAY 27 NOV
12.35PM : Shojo Complex 1st Showcase in Singapore