Thunderbolt Fantasy: Sword Seekers
FEATURED CONTENT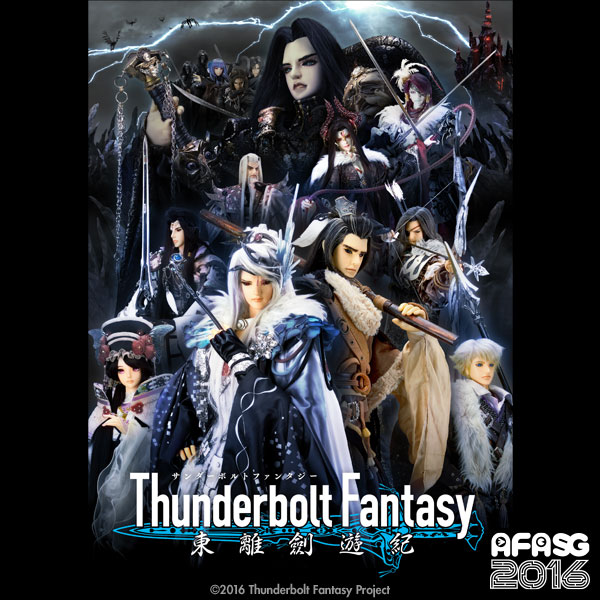 Thunderbolt Fantasy: Sword Seekers
Introduction:
There was once a great war, fought between the armies of the demon world and the human world. To show their superior power, the humans forged a great number of weapons with limitless power known as Shinkai Makai (Magical tools commanded by the gods).
After the war, many of these weapons were protected by Seal Guardians. Two of whom were the siblings Tan Kō and Tan Hi, who were tasked with protecting the strongest weapon, the Tengyouken (Divine Punishment Sword). However, one day the sword fell into the hands of the evil Betsu Ten Gai, who was the leader of the Gen Ki Shu, a group who utilizes the naturally-defended mountain fortress, Seven Sins Tower, as the base of its operations.
In their pursuit of Gen Ki Shu, Tan Hi met Rin Setsu A and Shō Fu Kan by coincidence, who became their allies.
This peculiar tale follows the adventures of these three individuals, brought together by this chance of fate, in their aim of reaching the Seven Sins Tower and taking the sword back from the hands of the Gen Ki Shu.
©2016 Thunderbolt Fantasy Project
CATCH THIS ON THE MAIN STAGE!
FRIDAY 25 NOV
02.30PM : Featured Anime Showcase – Thunderbolt Fantasy: Sword Seekers FEAT.: Gen Urobuchi
Thunderbolt Fantasy: Sword Seekers
SPECIAL GUEST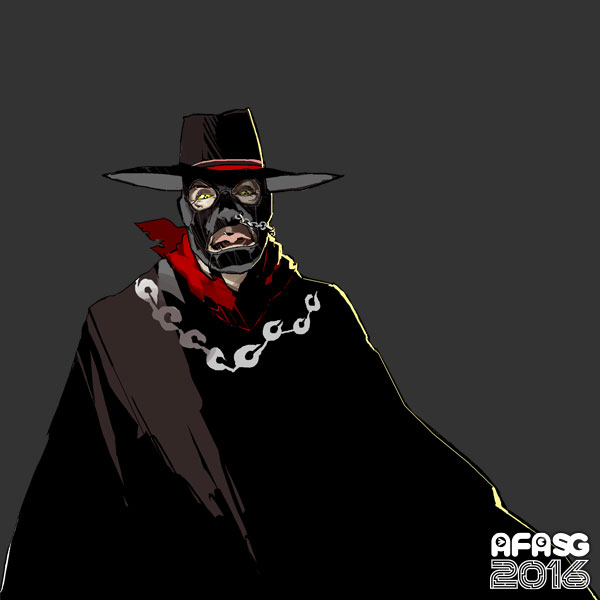 Gen Urobuchi is a Scenario Writer of the PC Game Maker Company, Nitroplus.
In 2000, He was the scenario writer for Nitroplus's maiden work, the PC game "Phantom -Phantom of Inferno-" From then on, he also worked on scenarios for multiple games from the same company, such as "Kikokugai: The Cyber Slayer" and "Saya no Uta".
From 2004, he started writing novels, with his well-known flagship work being "Fate/Zero" (adapted into an anime in October 2011). From 2008, he also began writing scripts for anime, being in charge of multiple works such as "Blassreiter" (series development and episode scriptwriter), "Puella Magi Madoka Magica" (scriptwriter), "Psycho-Pass" (story creator and scriptwriter) and "Suisei no Gargantia"" (series development and episode scriptwriter).
On 26 October 2013, the movie version of "Puella Magi Madoka Magica: Rebellion", written by him, was shown nationwide in Japan. 15 November 2014 saw the release of "Rakuen Tsuihou – Expelled From Paradise- ", another creation of his original screenplay script-writing.
In July 2016, he has worked on the original draft, screenplay writing, as well as production supervision of the unprecedented boundary-breaking Japanese-Taiwanese glove puppetry TV Series, "Thunderbolt Fantasy: Sword Seekers".
MEET HIM ON THE MAIN STAGE!
FRIDAY 25 NOV
02.30PM : Featured Anime Showcase – Thunderbolt Fantasy: Sword Seekers FEAT.: Gen Urobuchi